This is the kind of wedding that everyone would love to be invited and have the opportunity to admire all its' prettiness! Rebecca and Gary had a beautiful wedding in a luxury resort based in Spain with white houses and lush flowers spilling decorating the walls. The ceremony was just like a movie scene, decorated with green garlands, tulle, petals and white flowers. After the unique ceremony, the couple celebrated its love with an elegant dinner party next to the beach. The decoration and atmosphere of the wedding reception was just magical! Huge flower designs, many candles and gold details adorned the white tables in the most gorgeous way. There's no doubt this is one truly inspiring elegant wedding from start to finish!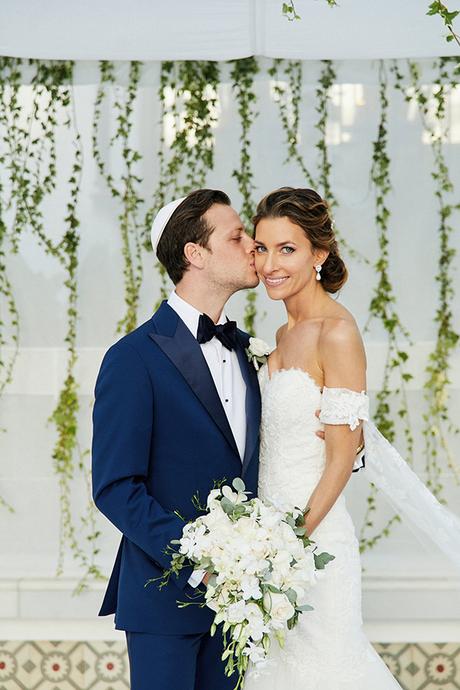 Photography : Sotiris Tsakanikas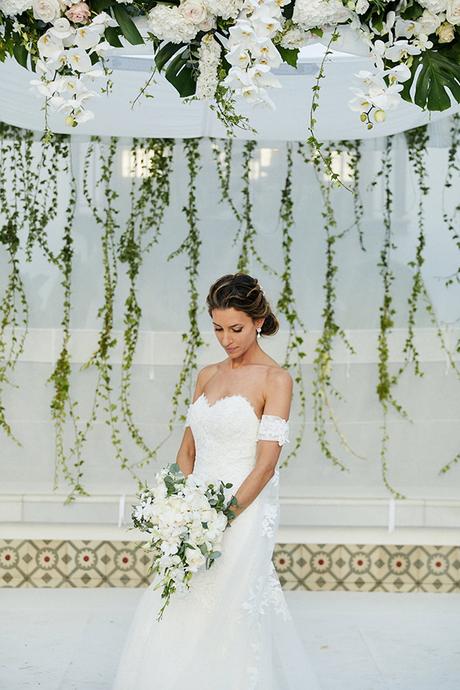 Photography : Sotiris Tsakanikas
"Gary and I went to the same schools from kindergarden up to high school in Geneva Switzerland, however we weren't very close back then. While I lived after in France, Israel, New York and London, Gary was traveling and focusing on his career as a race car driver. We reconnected almost 4 years ago thanks to Facebook and the rest is history. On our 3rd anniversary he surprised me with the most beautiful and romantic proposal on a private beach in Thailand at sunset", the bride shared with us.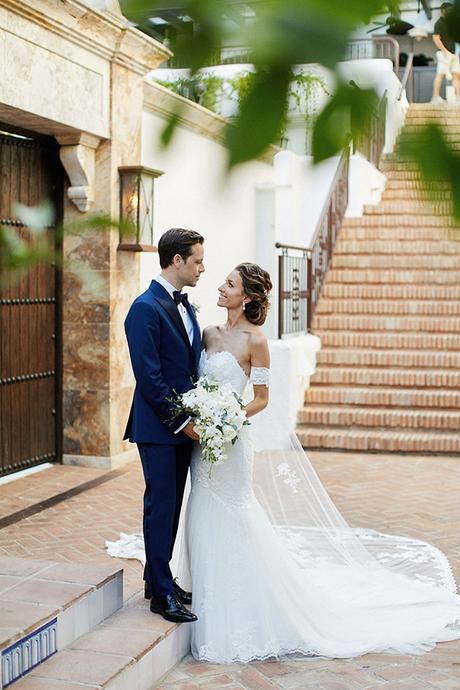 Photography : Sotiris Tsakanikas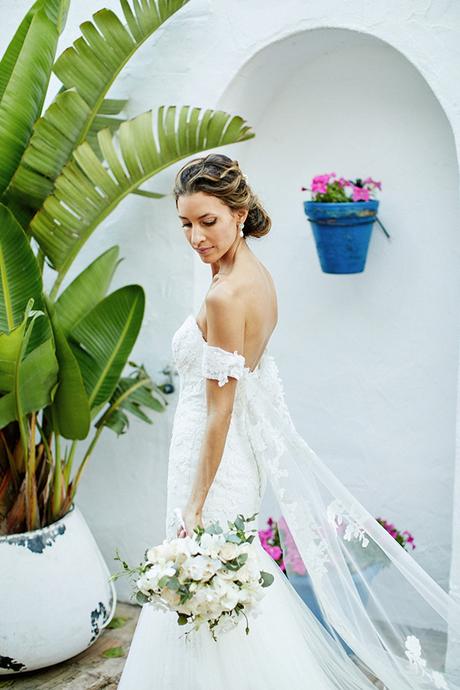 Photography : Sotiris Tsakanikas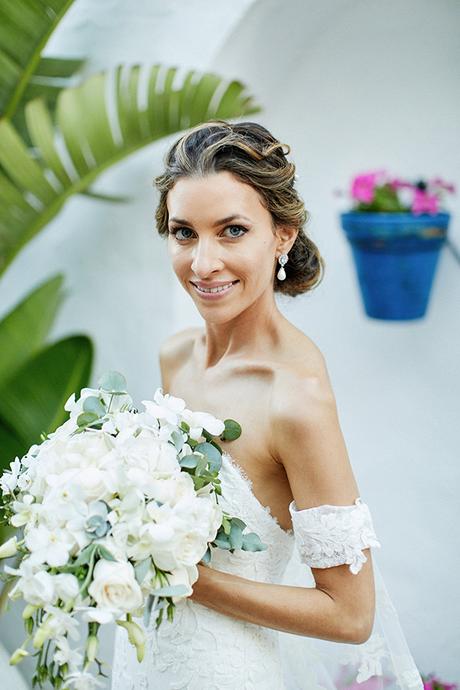 Photography : Sotiris Tsakanikas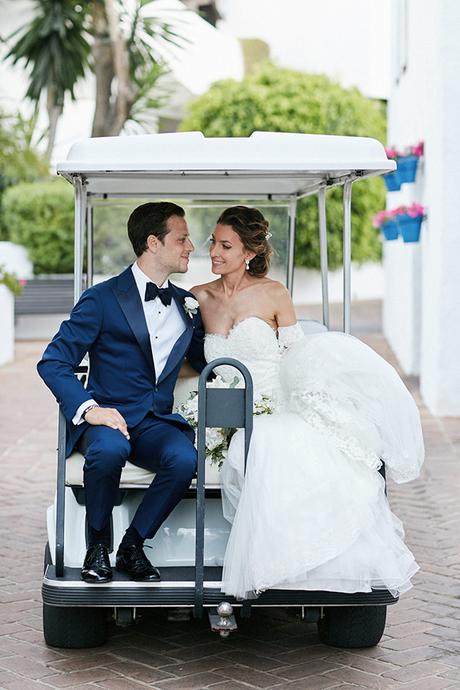 Photography : Sotiris Tsakanikas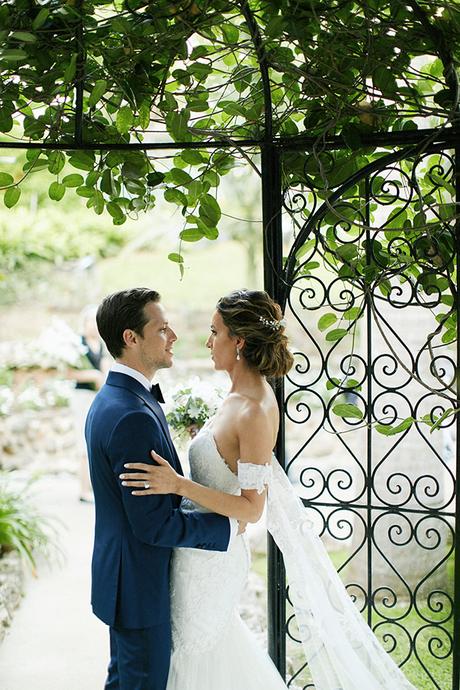 Photography : Sotiris Tsakanikas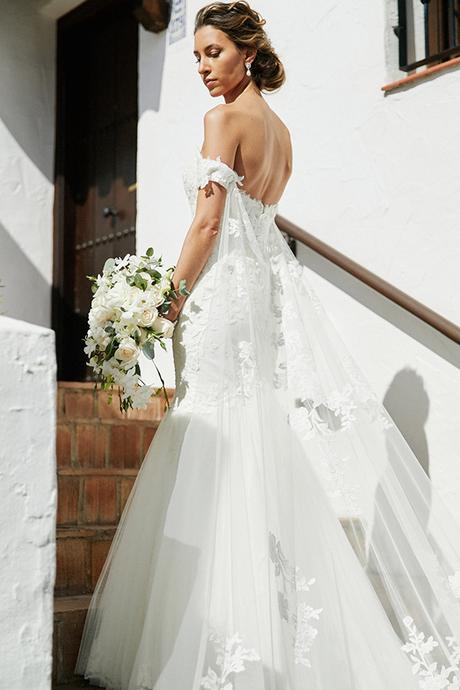 Photography : Sotiris Tsakanikas
"The ceremony took place in the hotel's Andalusian interior court, in Hotel Puente Romano, Marbella Spain, followed by a cocktail on the piazza, a dinner on the beach, and we surprised our guests by ending the night in the hotel's club."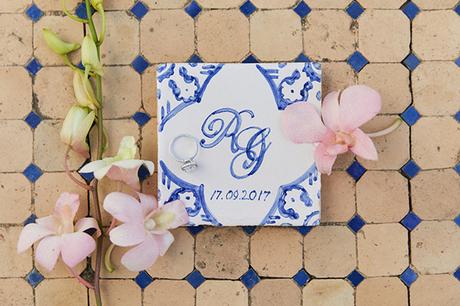 Photography : Sotiris Tsakanikas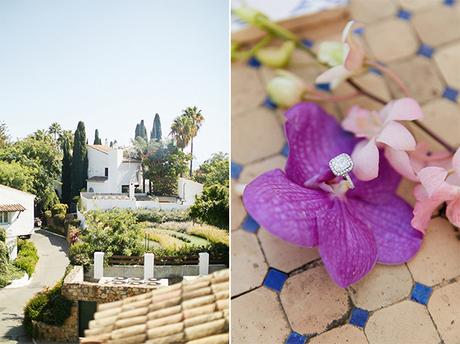 Photography : Sotiris Tsakanikas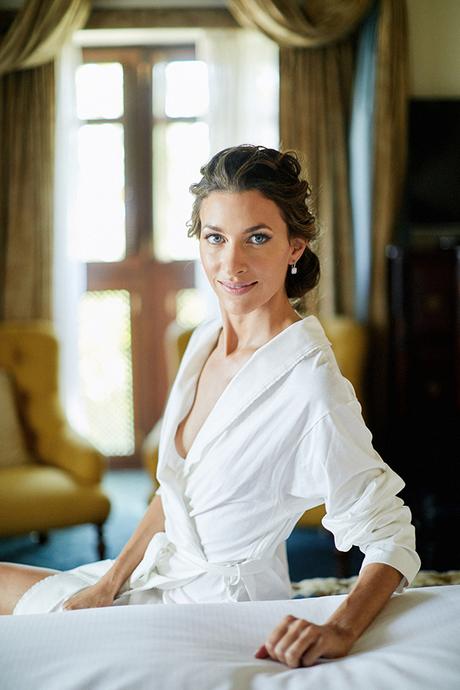 Photography : Sotiris Tsakanikas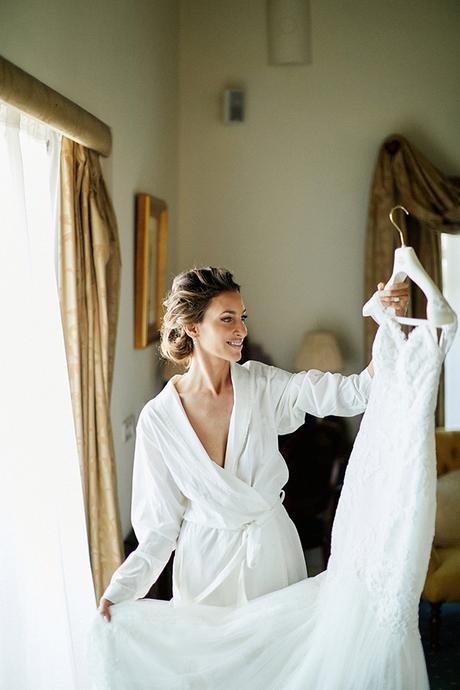 Photography : Sotiris Tsakanikas
"We loved the festive atmosphere in Marbella as well as the Moors architectural influence in this part of Andalusia. We chose the beautiful Hotel Puente Romano, a luxury resort with white houses, blue and white tiles and flowers spilling down the walls , which make you feel as if you are in a traditional Andalusian village by the sea. Moreover, we chose to get married in September and didn't want to take any chance of bad weather back home in Switzerland, so Costa del Sol was a safe bet."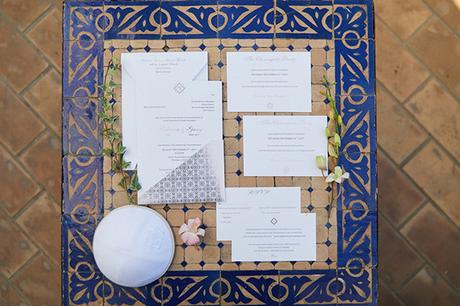 Photography : Sotiris Tsakanikas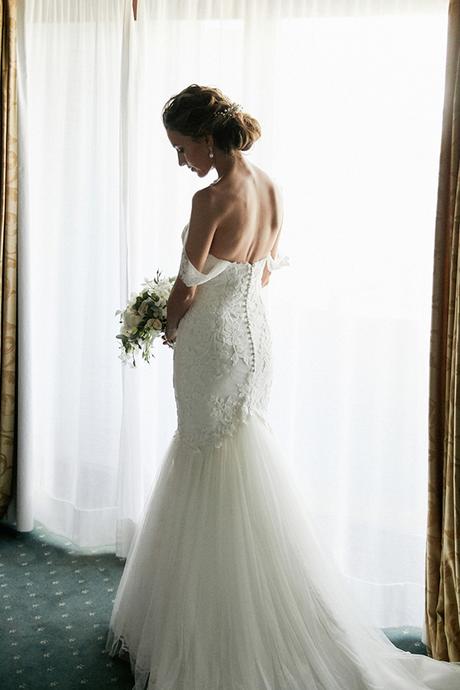 Photography : Sotiris Tsakanikas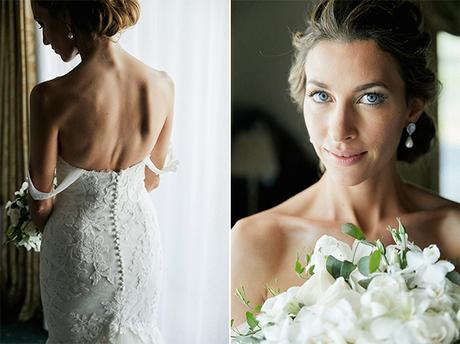 Photography : Sotiris Tsakanikas
"As we were getting married in Spain, I chose a Spanish designer, Pronovias for my wedding dress. The team recreated and customized a dress form their collection. The dress had a dramatic veil cape and a long-embroidered train."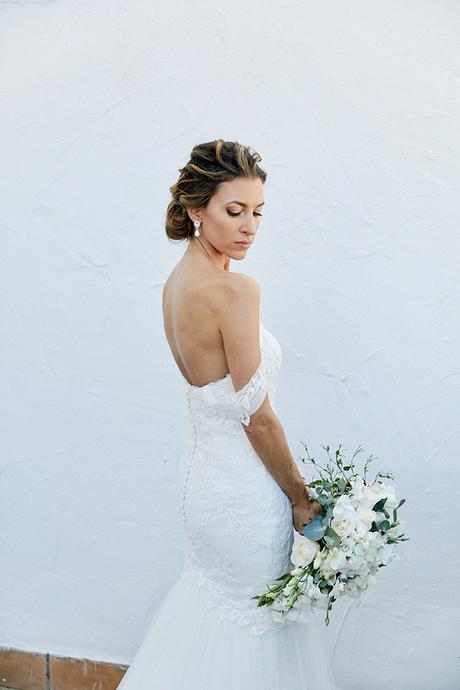 Photography : Sotiris Tsakanikas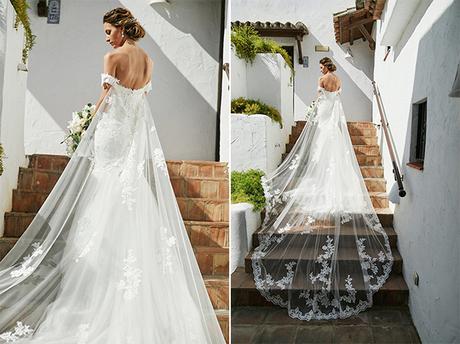 Photography : Sotiris Tsakanikas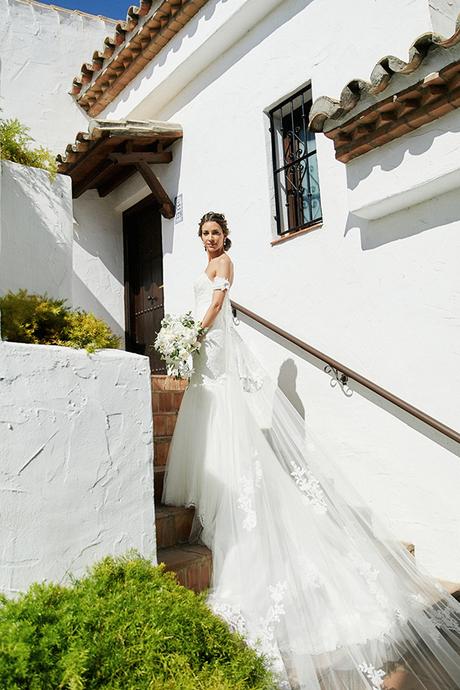 Photography : Sotiris Tsakanikas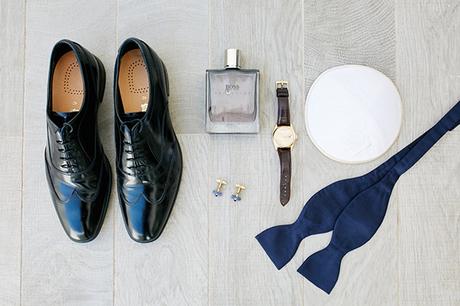 Photography : Sotiris Tsakanikas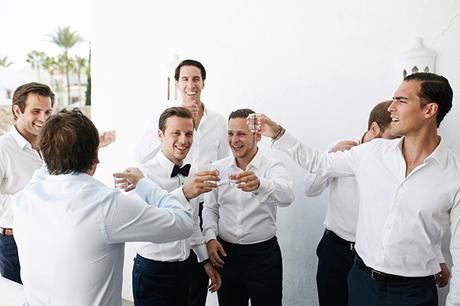 Photography : Sotiris Tsakanikas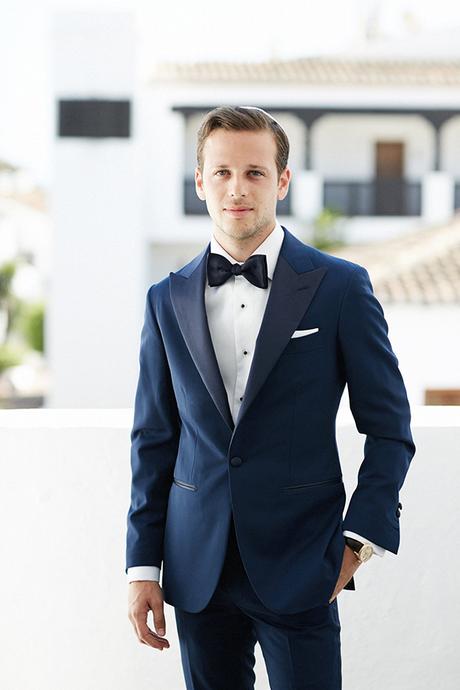 Photography : Sotiris Tsakanikas
"We kept the Andalusian theme throughout the wedding, from the invitation, to personalized Spanish tiles for our guests, to a Spanish guitar group during cocktail. We added a luxurious touch with grand white flower arrangements, white veil structures and the set up of a beautiful tent on the beach for the dinner."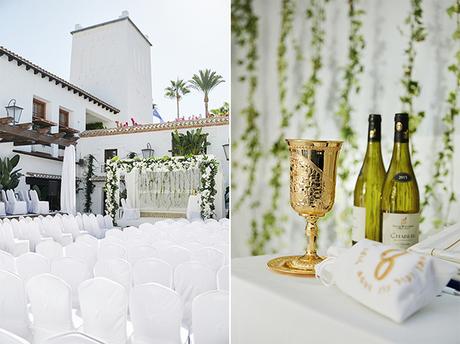 Photography : Sotiris Tsakanikas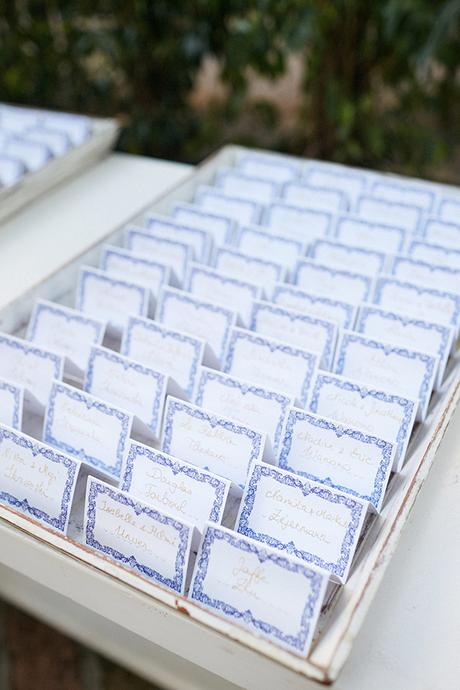 Photography : Sotiris Tsakanikas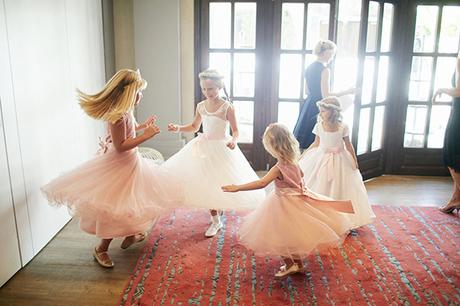 Photography : Sotiris Tsakanikas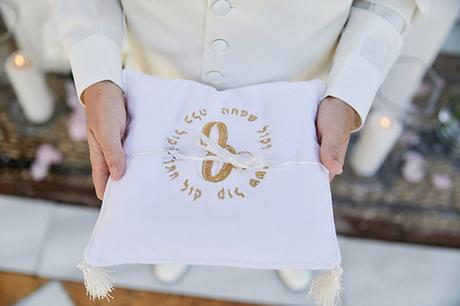 Photography : Sotiris Tsakanikas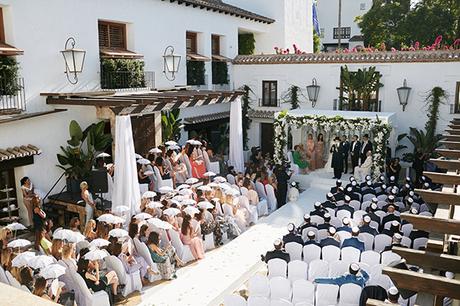 Photography : Sotiris Tsakanikas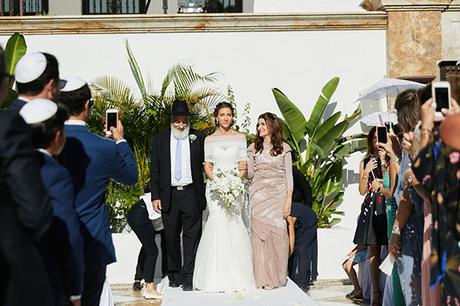 Photography : Sotiris Tsakanikas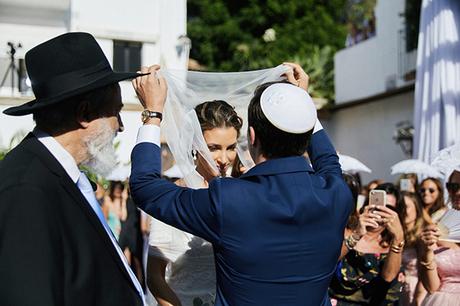 Photography : Sotiris Tsakanikas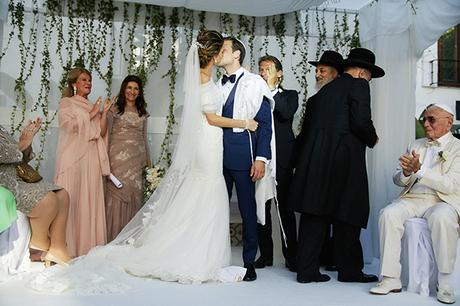 Photography : Sotiris Tsakanikas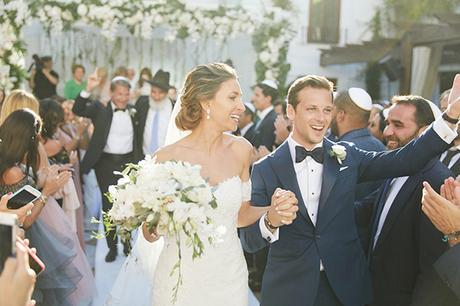 Photography : Sotiris Tsakanikas
"Soirées Café Delux designed a beautiful Huppa for the ceremony as well as a big tent and stage on the beach for our 200 guests. We used natural colors, gold and white tones to blend with the beauty of the natural surroundings: the sea and the tropical vegetation."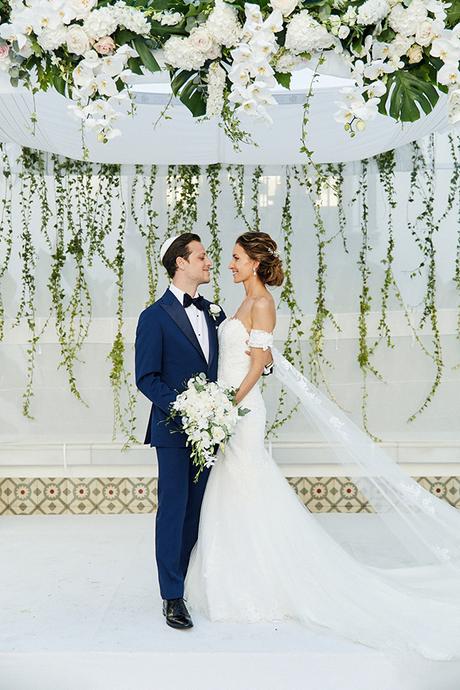 Photography : Sotiris Tsakanikas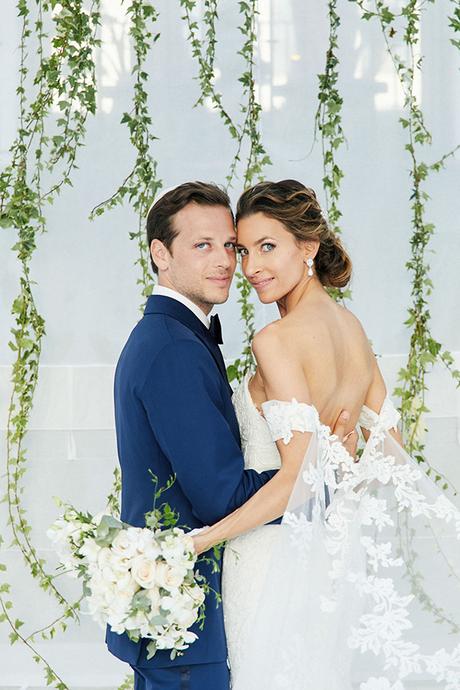 Photography : Sotiris Tsakanikas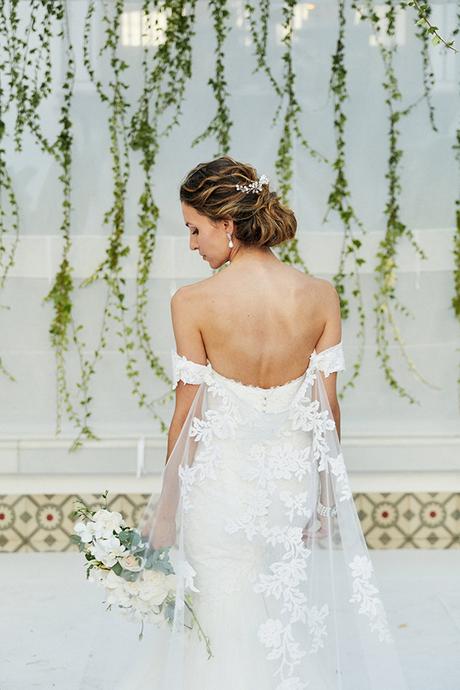 Photography : Sotiris Tsakanikas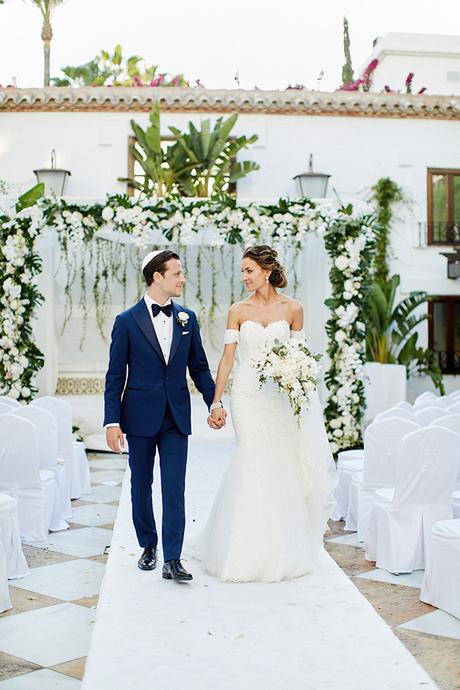 Photography : Sotiris Tsakanikas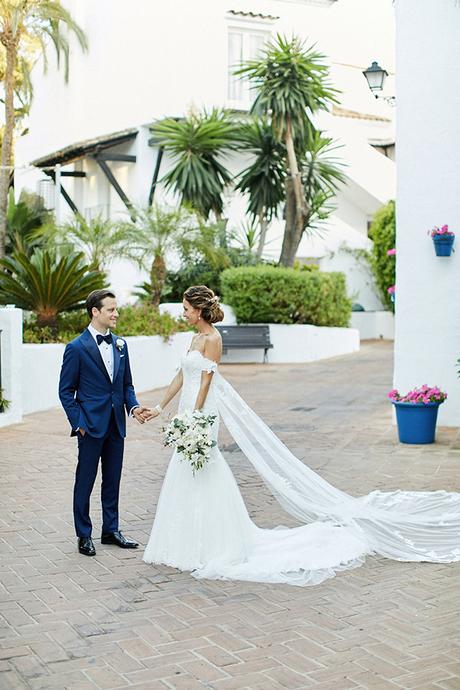 Photography : Sotiris Tsakanikas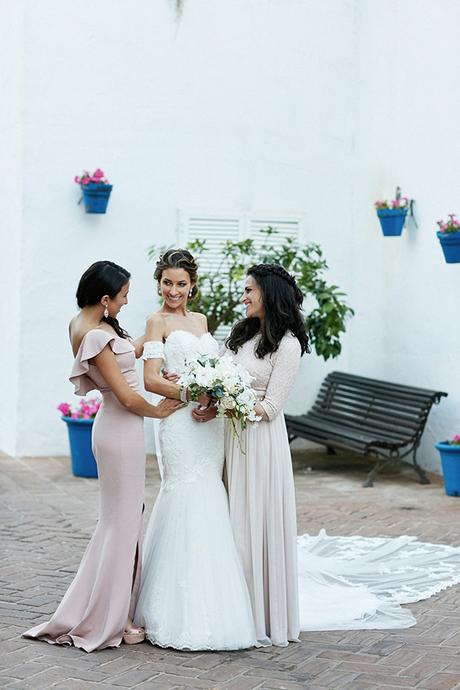 Photography : Sotiris Tsakanikas
"Soirées Café Deluxe was extremely detailed oriented and ensured that guests were surprised with original concepts throughout the wedding. They put together an incredible program of artists and entertainment, flown in from all over the world."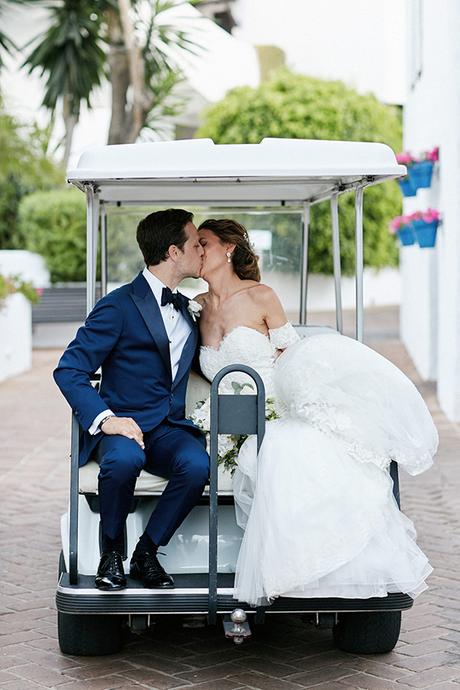 Photography : Sotiris Tsakanikas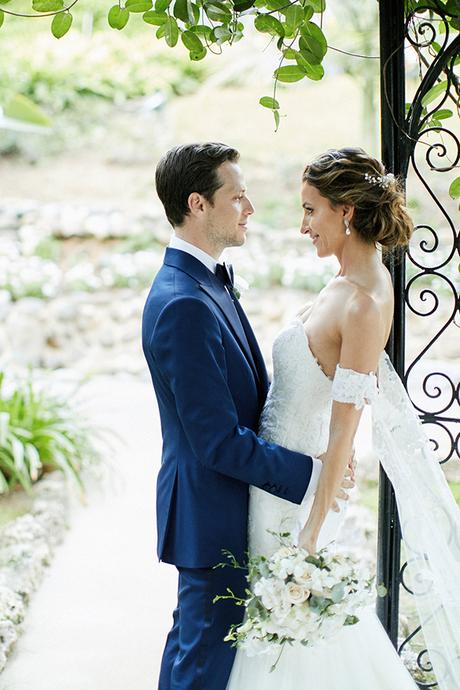 Photography : Sotiris Tsakanikas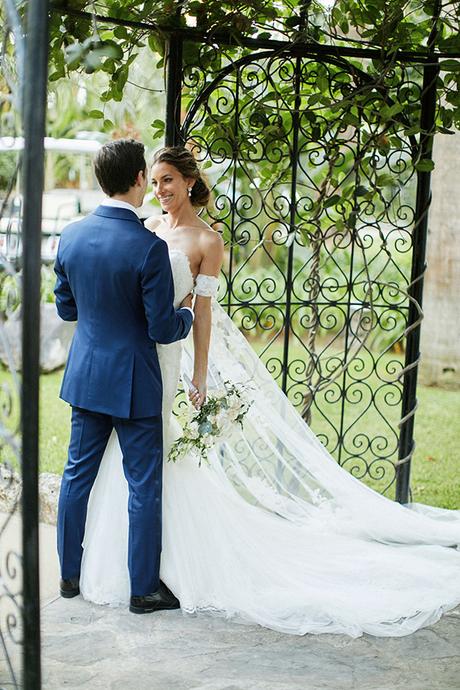 Photography : Sotiris Tsakanikas
"Gary is also a talented designer, he helped and came up with some of the concepts, as well as with the help of Pinterest and our creative wedding planner."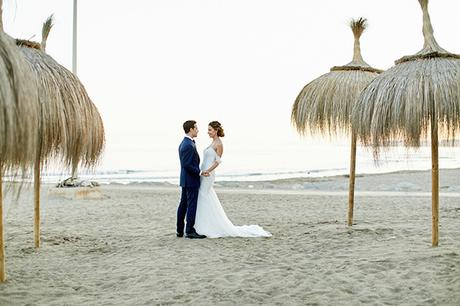 Photography : Sotiris Tsakanikas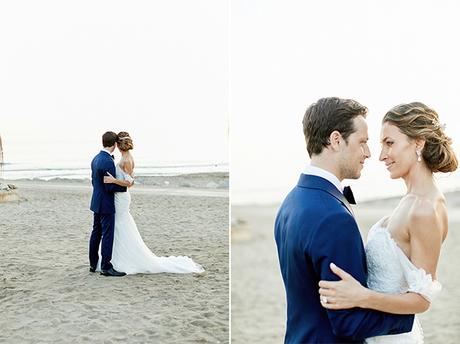 Photography : Sotiris Tsakanikas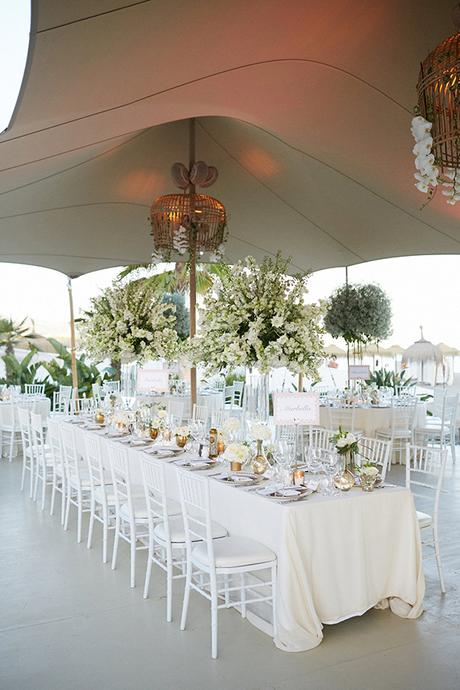 Photography : Sotiris Tsakanikas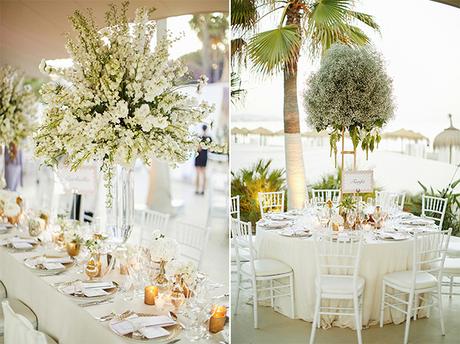 Photography : Sotiris Tsakanikas
"The best moment of our wedding was as we were cutting our 9-tier wedding cake, we surprised our guests with a show stopping firework display. Oh, and everyone loved the giant marshmallow roasting fire bar, for desert!"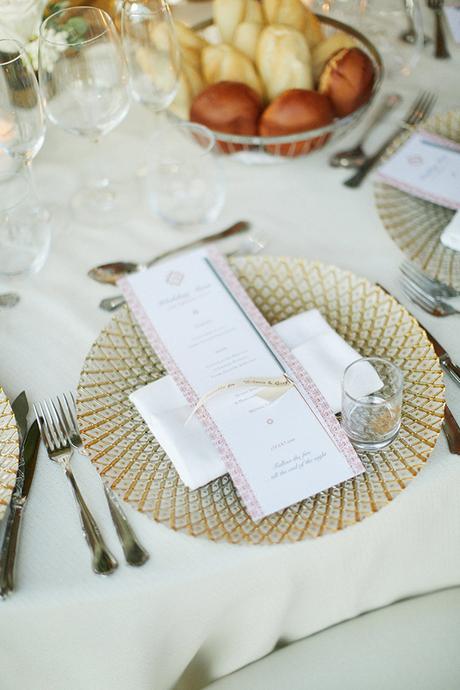 Photography : Sotiris Tsakanikas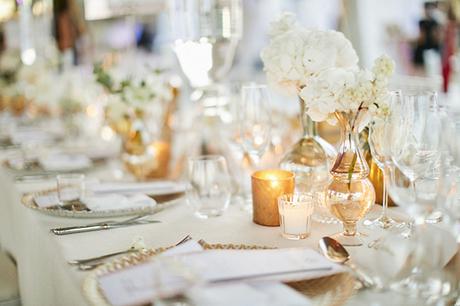 Photography : Sotiris Tsakanikas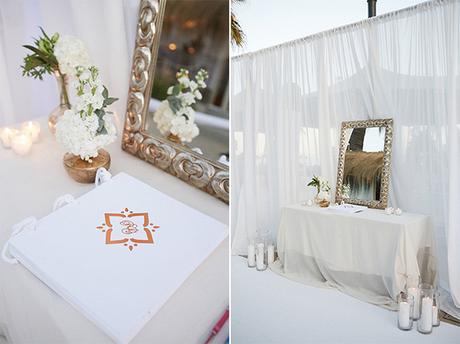 Photography : Sotiris Tsakanikas
Advice to a bride that is planning her wedding now: "Don't over stress and try to enjoy the process! Most important of all is to create an event where your guests will have a blast!"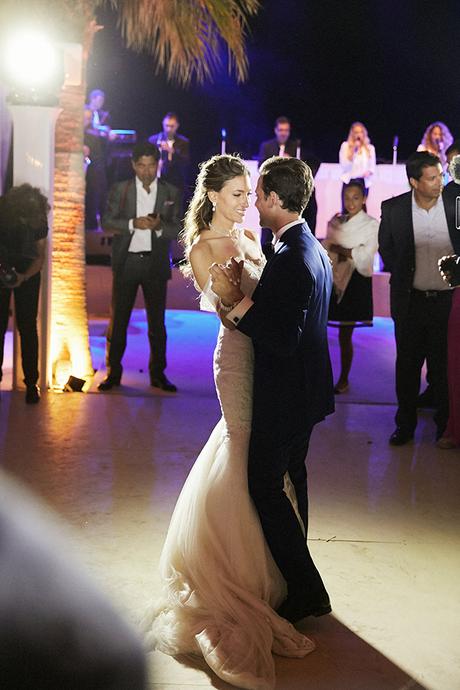 Photography : Sotiris Tsakanikas