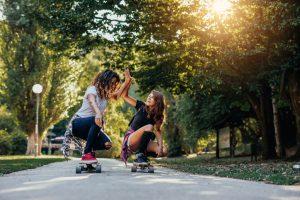 Shop the lowest-priced electricity rates trending in Dallas. Let us help you shop and save money on the cheapest energy for your family in Texas.
What Energy Plans Are Heating Up in Texas? 
If you're shopping for a new energy provider in Texas, it helps to see what's trending in the market. With so many energy plans out there, looking at the popular ones can make comparing energy rates in Dallas easier for you. Here's a look at the trending electricity plans this week for residents in the Oncor service area. 
What Month-to-Month Electricity Plan Is Popular in Dallas?
TXU Energy's plan, TXU Energy Flex Forward offers an energy charge of 6.4 cents per kWh in addition to a monthly base charge of $9.95. Once you factor in the standard TDU charges, you'll pay around 11.6 cents per kWh. Keep in mind that since this is a no contract, variable rate plan you can expect that TXU energy rate to change each month. 
While the plan is a good bad-credit or no credit option for electricity in Dallas, it's definitely not the cheapest of all plans out there. If you want to pay the cheapest electricity rates out there, then you need to look at fixed-rate plans.
Short-Term, Fixed-Rate Electricity Plan in Dallas
Entrust Energy's Entrust 6 offers a very low energy charge of 3.8 cents per kWh. It's a no-gimmick, fixed-rate energy plan for the Oncor service area. There's a base charge of $4.95 per billing cycle to be aware of. Once you add up the standard TDU charges, you can expect to pay a low energy rate of 8.5 cents per kWh for 1000 kWh of use. 
Because this is a fixed-rate energy plan, there is a $150 early termination fee to worry about. But sticking with this plan for 6 months will get you through winter in Dallas, so you can shop for a new energy provider right before summer starts to heat up.
Meanwhile, APG&E's TrueClassic 6 is another short 6 month plan. It carries a $5.95 base charge per month and an energy rate of 4.47 cents per kWh. After adding in the TDU charges, you'll pay around 9.2 cents per kWh for 1000 kWh of use. The plan also has an early termination fee of $150, similar to Entrust 6. But, it only offers 5.85% renewable energy. If you're in the market for renewable energy plans in Dallas, there are cheaper options out there but unfortunately not within the 6 month term range. 
Which Trending Electricity Plan Is Best for the Average Texas Home?
Pulse Power Texas Saver 12 currently offers an energy charge of 12 cents per kWh. While it's not the cheapest electricity rate out there, it is a great bill credit energy plan. After 1000 kWh of use, you'll receive a $95 bill credit. As a result, you'll pay around 6.7 cents per kWh for 1000 kWh even after you factor in the standard TDU charges. There's also an early termination fee of $20 per month remaining in your contract to note.
How Can I Find the Cheapest Electricity Rates in Dallas? 
You have the power to choose the cheapest electricity rates in Texas. But with over 100 energy plans to choose from, it's not always easy. That's why Texas Electricity Ratings offers tools to help make this easier for you. From the Plan Picker 3000 to our Rate Analyzers, you can quickly reduce dozens of options to a handful of energy plans that are right for you. 
Don't get stuck with paying more than you should for electricity. Visit www.texaselectricityratings.com for more information on how to shop, compare, and save BIG on your next energy plan.