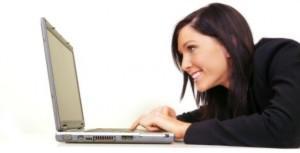 In the world of continuous developments, increased competition, and the insisting demand for economic growth, the professional sector have recognized the significance of innovation that paves their way to success. This acknowledgement has indeed brought along the acceptance of E-Learning in the global filed of academics and profession. It enables the learners to be connected to education anytime and anywhere; much similar to the concept of distance learning. The range of this learning encompasses a wide range, which includes training, guidance, and knowledge from the experts.
To know more about the application tool and its usage in different levels of education or organization, you can refer to the Wikipedia page detailing on the subject for a wide reference and comprehensive understanding - http://en.wikipedia.org/wiki/E-learning.
The latest innovation of Internet technology development, E-Learning is the tech-tool that helps in bridging the gaps between time and distance, and resources. Especially beneficial to organizations, the learning tool has also found significance in school and college based education. The technological application in assimilating learning has taken education to all corners of the world spanning the length and breadth of the country. This form of learning in the present era is also known as online learning. In simple and convenient terms, E-Learning is best explained as the twisting tale of distance learning.
With the advancement of technology, learning at distance has witnessed a massive turnaround in becoming online and global. The implementation of technological development in learning has made education accessible for all thus offering the noble gift of E-Learning to all students and professionals. This modern and more flexible mode of learning has indeed laid the path to career enhancement and professional development. Now, balancing work and study is not a challenge anymore, as distance learning allows you to fine-tune both commitments in a single platform without any hassle.
By virtue of distance learning, educational institutes have introduced a separate wing of delivering knowledge more flexibly and conveniently to students and professionals all across the world. The noble aim was to offer a number of career-oriented and professionally driven programs within the reach of individuals transcending the geographical boundaries. Development of E-Learning has complemented the noble aim in the finest way.
Now, when it comes to delivering knowledge via this modern mode of learning, the solutions are many. Mainly focusing on Asynchronous and Synchronous E-Learning, it aims to deliver knowledge via the following aspects –
Discussion Groups

Self-Paced Courses

Virtual Classroom

Instant Messaging

Application Sharing

Shared Whiteboard

Audio and Video Conferencing
All these above-mentioned learning aspects forms a significant part of a virtual classroom making education more communicative than it was ever before in the field of distance learning.
The E-Learning application tool is entirely based on the Learning Management System (LMS) software. This particular software helps in managing the learning process conveniently offering a swift approach to education.
Distance Learning customizes an educational approach for you; E-Learning makes it available to you with a single click of a mouse.
© 2011, ©Active Consultants 2011. All rights reserved. Copying in part or in entirety only permitted by written consent

Copyright protected by Digiprove © 2011All Rights Reserved
Original content here is published under these license terms:  X 
License Type: Commercial
License Summary: You may read the original content in the context in which it is published (at this web address). You may make other uses of the content only with the written permission of the author on payment of a fee.