To make the most of our two short days in El Nido, our leader was able to arrange for combo tours (on top of arranging transfers and accommodations! Super woman!): A+B and C+D. I will not bore you with Tour A and Tour C since I have already bored you with it a year ago. This time, allow me to show you the Tour B and Tour D spots we visited.


Tour B

What comes after Tour A? Tour B! Two islands and two caves.
Snake IslandWhen we reached Snake Island, two groups had just had their lunch and were wrapping up. We, on the other hand, still had empty stomachs. It was already 130PM. While our boatmen prepared lunch, we went up to the viewdeck to look for snakes. We found a long, white one—a sandbar connecting Snake Island to the island of Palawan.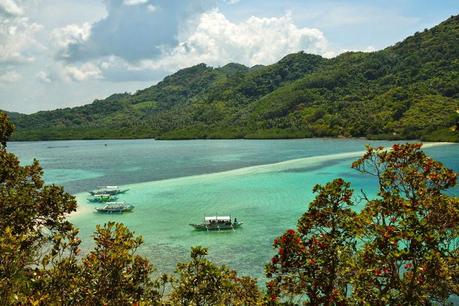 The sandbar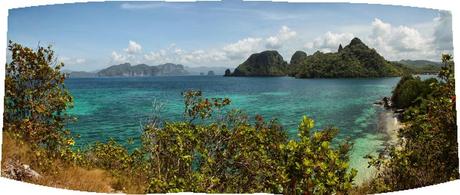 The view to the east
Cudugnon CaveAfter lunch and two hours of swimming and lazing in Snake Island, we sailed south to Cudugnon Cave. To enter the cave, we had to go through a small hole one by one. Openings in the high cave ceiling let sunlight in and there was no need for flashlights. Our boatmen didn't really say anything about the cave's history. Had we had more time, I would have stayed inside longer to eavesdrop on another group's guide.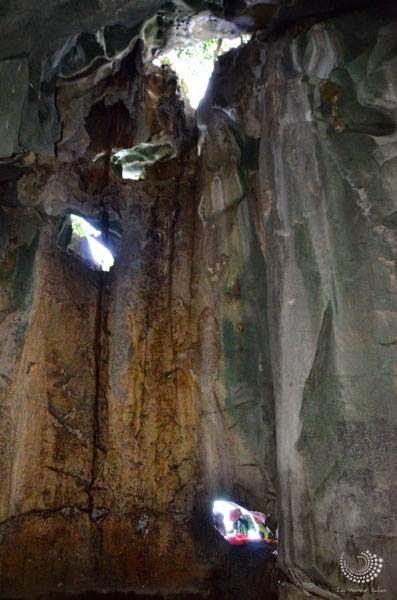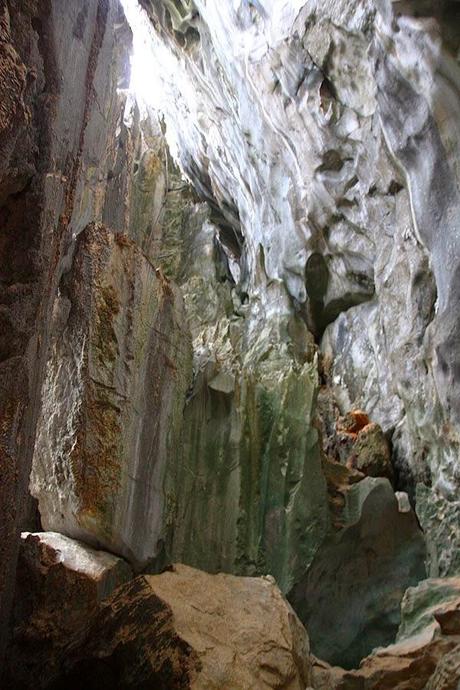 Left (photo by L Salas): That hole on the bottom? That's the entrance. Right: Inside the cave.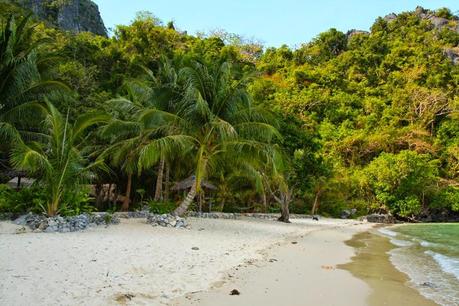 Outside the cave is a small beach with a open cottages
Cathedral CaveSoutheast of Cudugnon Cave is the small island of Pinasil where Cathedral Cave is. Once you see it, you'll know why it's called Cathedral Cave. We could have gone inside and explored the cave if we had a kayak. But, no, we didn't have one and we were left to imagine what was inside the cave.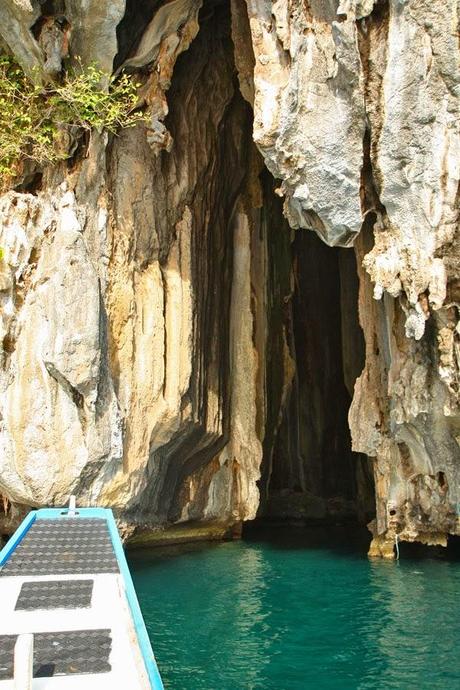 Pinagbuyutan IslandOur last stop for the Tour B loop was Pinagbuyutan Island. On one end of the beach is fine white sand, on the other are broken corals. The beach is dotted with trees that provide much needed shade when the sun is high.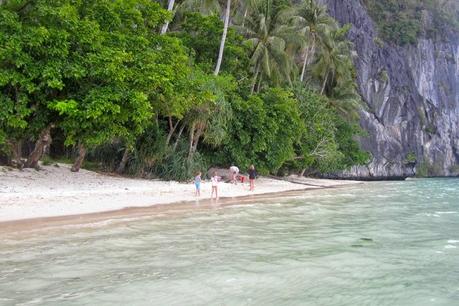 The fine sandy portion (Photo by R Abastas)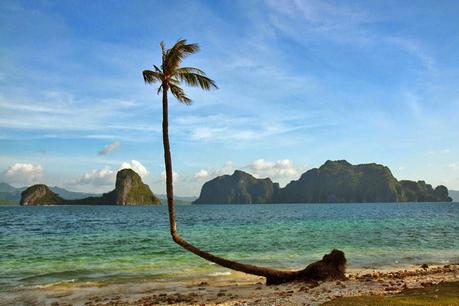 The other end of the beach is covered with coral sand


Tour D

Tour D includes five spots but we chose—actually, our boatmen did—just these three spots since it was getting late (we visited all spots included in Tour C before proceeding to Tour D). The two beaches we missed were Natnat Beach and Paradise Beach.
Cadlao LagoonThe quiet Cadlao Lagoon is a good area for stand up paddling. If only we had thought of that idea prior to getting on the boat, we could have rented stand up paddles in town. For a few minutes we just gazed in envy at the other visitors on their stand up paddles...then forgot about it and enjoyed swimming in the clear waters of the lagoon. It felt like we were in a huge aquamarine pool surrounded by karst walls covered in green and yellow leaves.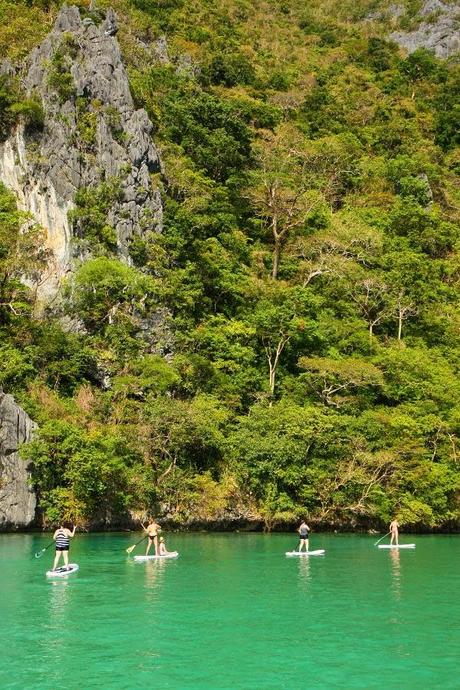 Pasandigan Beach We were the only visitors in Pasandigan Beach. Unfortunately, we were only given ten minutes to enjoy the serenity and soft sand. It was already 430PM and we had one more beach to visit.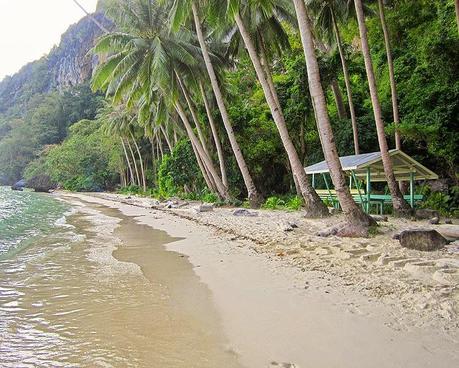 Bukal IslandNearing 5PM, we reached Bukal Island in shadow—the sun was already behind Cadlao Island, the island facing the small Bukal beach. Photos and last minute dips were in order.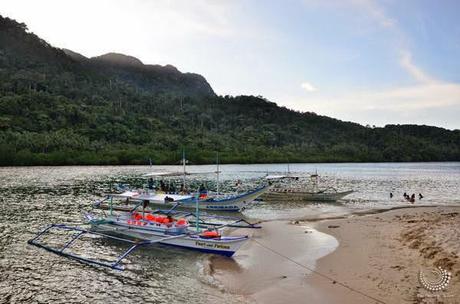 Photo by L Salas
Each place has its charm, but my favorite of the above would have to be Snake Island...when all the other groups had left. Since I could not put into words the feeling while floating near the sandbar, the main island of Palawan behind me, Snake Island to my left, another island to the right of my frame of vision, some karst mountains in the distance in front of me, and nothing but the sound of the sea, I just drew as best I could the picture that is still etched in my mind.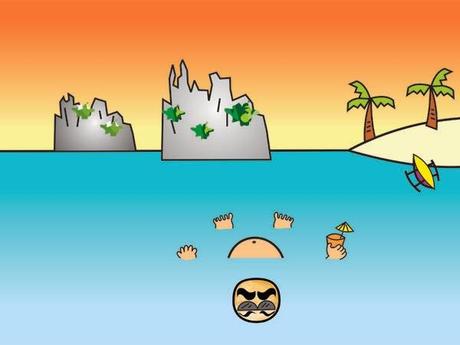 India has snake charmers. In the Philippines, I found a snake that charms people.


El Nido, A Year After (2014)

We Got Dumped in El Nido

Trattoria Altrov'e




El Nido Island Hopping Tours




El Nido Tours B and D (you're here!)




El Nido, A Year Before (2013):


Welcome to El NidoTelesfora Beach Cottage in Corong-corong
Tour A: A Perfect Day for Lagoon Hopping
Tour C: A Perfect Day for Beach HoppingPalawan on the Pocket