Happy new year everyone!! I hope all you guys had a splendid NYE and started off the year with an awesome new year's day! To start off the year, the annual Sydney Festival is now on! That also means it is time to say hello to the gigantic yellow rubber duckie floating on Darling Harbour. Also on is the pop up El Loco restaurant at the house from 4 to 28 January 2013 (it is so weird to type out '2-0-1-3'...). 
Sitting right next to the Sydney Harbour Bridge and the Opera House in the middle of summer with mother nature's rays shining down, a cider in one hand and food in another.. ahhhh it was
such
a blissful moment. This is just another reason why I am so proud to call Sydney my home <3!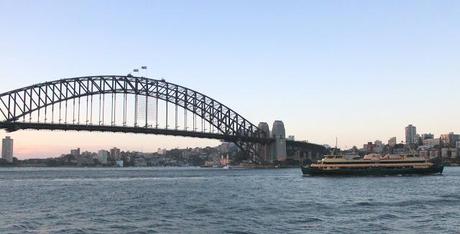 View from the pop up El Loco Restaurant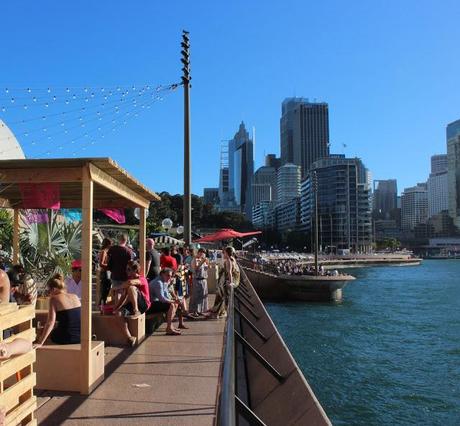 Another view from the Pop up restaurant
Mother nature was certainly showing off the afternoon I visited the pop up restaurant and I was loving it! The atmosphere made me feel like I was on holidays on some Island resort and if it wasn't for the bridge next to me, I would have forgotten I was Sydney. It was the cure to my cabin fever.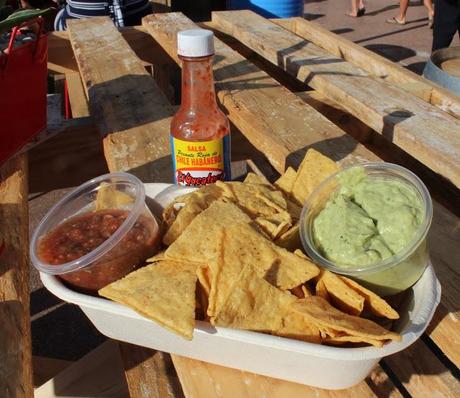 Nachos with salsa and guacamole - $8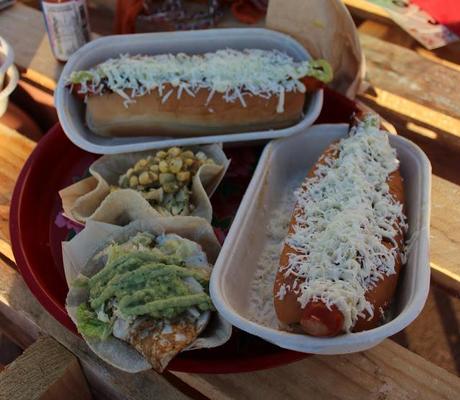 Hot dogs - $10
Nacos - $6

Left: Chorizo taco - $6
Right: Chicken and corn taco - $6
As I said in my last Mexican post, I still hadn't tried
El Loco
and its been yonks since it opened. I can finally tick that box off now. The food was good and I can see why people love it but it didn't really tickle my fancy. I was struggling to find the food wowzers. Pricing for some of their dishes were a bit steep, especially the tacos but I didn't find paying 1 or 2 dollars more for the view. The hot dogs were filling given that they were $10 but I prefer the ones from Harry's Cafe de Wheels a lot more. 
Not sure if I would come again for the food but I would definitely be back for the atmosphere while this pop up restaurant is still there. They even have a mini sand pit for kiddies
and adult kids
. *squeal*
Gotta go eat!!