True Blood's Marshall Allman was interviewed yesterday for EJ Scott's "Scratch the Surface" Podcast. Marshall is best known to True Blood fans for his role as Sam's brother and shapeshifter, "Tommy." 
EJ says that Marshall has also been seen in other TV and films, and has a very impressive resume for any age, but especially for a 29 year old. The two talked about the following topics and discussed True Blood several times:
Marshall tells a great story about how he met his wife, actress Jamie Anne Allman (from the Killing and the Shield) by sneaking into a bar at age 18 and kissing her while she still had a boyfriend and how a year and a half later they went on their first date,
we talk about how a knee injury encouraged him to try acting, we talk about his soccer and art background,
working with Aaron Paul and talking with Aaron about not asking out Jamie,
how Camryn Manheim was his hero when he did an episode of the Practice,
working on Prison Break, Mad Men, Always Sunny in Philadelphia, Men of a Certain Age, Malcolm in the Middle,
jokes he palyed on Joe Manganiello during filming of True Blood,
how he felt being killed off on True Blood,
how awesome Robert Patrick (Jackson Herveaux) is,
working with Billy Bob Thornton, Sons of Anarchy, Justified and Filthy Sexy Teens and more!!!
Please listen, share and enjoy.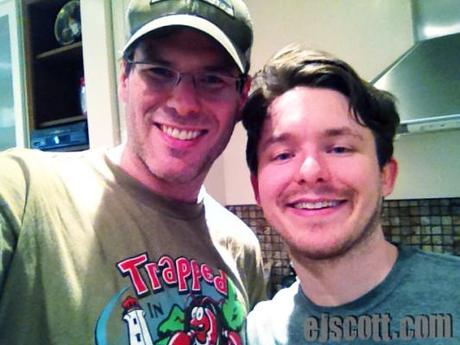 source: ejscott.com