EJ Scott interviewed writer/director, Darren Lynn Bousman, for his podcast series "Scratch the Surface." Bousman is best known for his horror films, such as the "Saw" series and has directed at least two True Blood stars, Deborah Ann Woll for "Mother's Day" and Stephen Moyer for "The Barrens." 
The two discuss:
frustrations with the movie business,
his insecurities about his talent (or lack there of according to him),
being overweight,
being raised in Kansas,
how his parents gave him freedom to watch whatever he wanted which lead to a love of horror movies,
how his mother was blind when he was born and the numerous eye surgeries he has had,
his love of musicals,
plays me a singing voice mail message from Paul Sorvino, Repo the Genetic Rock Opera,
the real story behind Scream Queens,
getting fired on the X-Files,
directing SAW 2, 3 and 4,
how he manipulated a company and buzz for a script he wrote so other people would gain interest,
working with Deborah Ann Woll on "Mother's Day,"
his new film Abattoir,
working with the late Cory Monteith,
killing people in flash mobs,
working with Stephen Moyer on "The Barrens,"
working with Nina Dobrev, Anthony Head, Michael Rooker and so much more!!
Give a listen, give a share, and ENJOY!!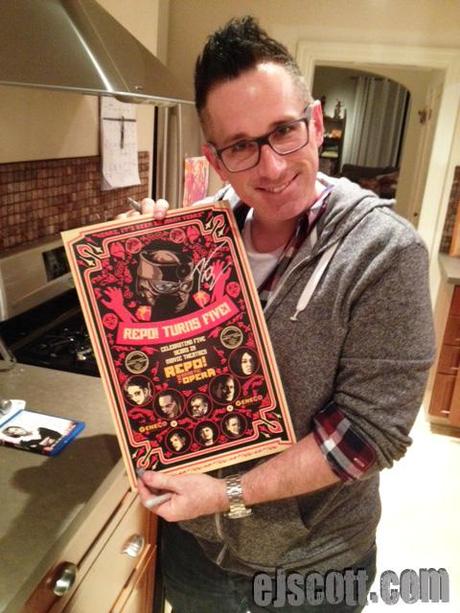 source: ejscott.com