Common Signs of Stress
Stress can manifest itself in many different ways. Physically your heart might pound, you might feel breathless or a quickening of your breath, you might sweat or feel tense.
However, prolonged periods of stress can often lead to more serious symptoms, such as depression, mood swings, sleep problems, anxiety, lack of concentration or apathy in everyday tasks.
How Does Stress Affect Our Sleep?
We know that low levels of stress are part of everyday life. However, when we experience high levels of stress over a long period it can seriously affect our health.
If high levels of stress are not properly managed our sleep suffers and we find ourselves in the vicious circle of sleepless nights fueling a stressful mind which in turn fuels restless nights.
So, how can we alleviate our stress symptoms to help us sleep better?
Tips for Dealing with Stress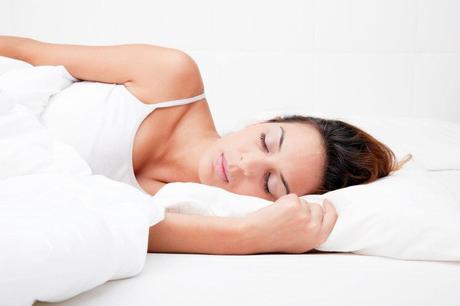 Practise deep breathing and relaxation in a quiet place and comfortable surroundings where you won't be disturbed.
Allow your mind time to calm down at night. Switch off phones and gadgets at least an hour before bedtime to aid better sleep.
Try and wind down at night by doing a relaxing activity, such as listening to calming music, reading a book or taking a soak in the bath. 
If you're concerned about something, try and write your worries down in a notebook.
Take the Stress Test. The Sleep Council have produced a great quiz that helps you find out how stressed you are.
Exercise. We know that any form of exercise can help improve our mental health, so if you're feeling stressed take a walk, go for a jog or try yoga or Pilates to help calm the body and mind.
Aim to go to bed at the same time each night and get up at the same time each morning.

Cut back on caffeine and alcohol

 as both stimulants and impact our sleep.
Make sure you're

sleeping in the 

right bed.

 Sleeping in an uncomfortable bed stops you from getting over to sleep and indeed staying asleep. Not sure if you're bed's giving you the right support and comfort? Take the

Bed MOT

.

What to do next?
If you are concerned about your stress levels or mental health, consult your GP or see medical advice at the earliest convenience. At Dalzell's we have expert staff on hand to advise on choosing the right bed and mattress to aid better sleep.  We're happy to advise on all your sleep needs and, rest assured, our expert staff are on hand to help you choose a bed and mattress that best meets your individual needs. Browse our online store or visit our showroom in Markethill where there's plenty of on-street Free Parking. We're easily accessible too, just off the A28 between Armagh and Newry; 30 minutes from Lisburn, 45 from Belfast and an hour from Dublin. With Multi-Buy Discounts available, why shop anywhere else? 
With Free Delivery,Free Pillows and Free Recycling of your old bed throughout Northern Ireland and Counties Monaghan, Louth and Dublin, visit in-store, Email, or Call us on T: 028 3755 1260where our staff are on hand to answer and questions you may have.