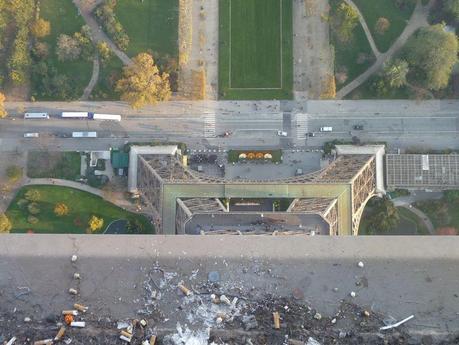 In judging past contests, I mistakenly chose one winner, which always made it impossible, so I started to have two winners to make it more angst free. Of course, I am now conflicted again in choosing only two, so I have expanded it to three winners.
The top photo by Mau Pacifico is hands down the most unusual. I got a kick out of the trash and cigarette strewn ledge.
The second photo by Cynthia Hood is lovely with the pink blossoms in front with the tower almost in black and white in the background.
I was immediately drawn in by the enticing blue of the photo by Elizabeth Rand. I asked if it was tinted or altered in photoshop but she said it was the real color with just a slight alteration in Lightroom.
Congratulations to the winners and also want to thank everyone for taking the time to send photos. Mau, Cynthia, and Elizabeth, please email me your addresses so I may send you your copy of Eiffel's Tower by Jill Jonnes.
The consolation prize goes to Cara Barnes for the last photo.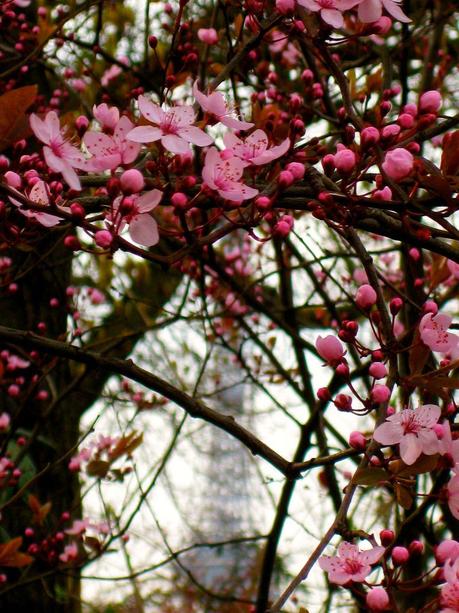 Cynthia Hood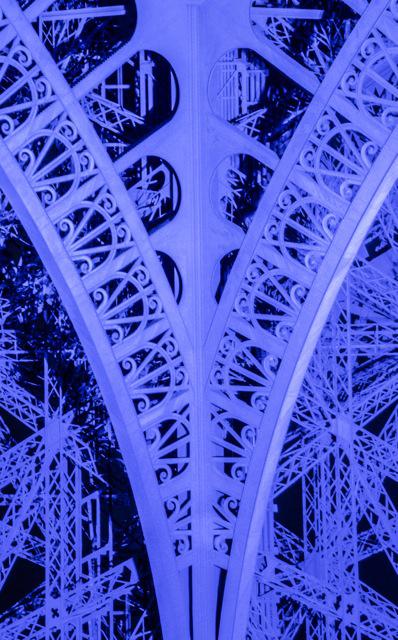 Elizabeth Rand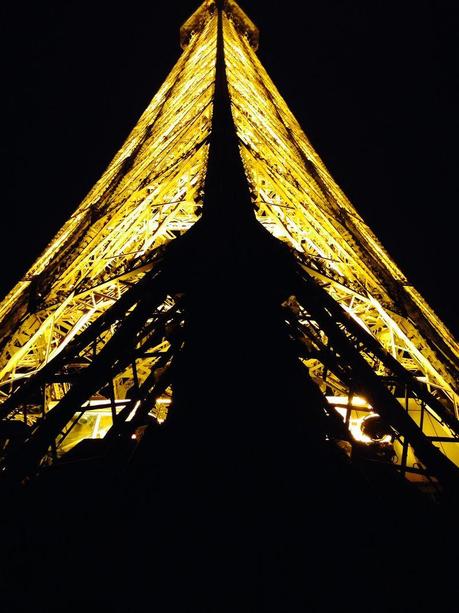 Cara Barnes
Click here to order Eiffel's Tower on Amazon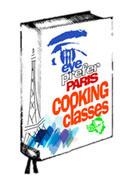 New! Eye Prefer Paris Cooking Classes
I am happy to announce the launch of Eye Prefer Paris Cooking Classes. Come take an ethnic culinary journey with me and chef and caterer Charlotte Puckette, co-author of the bestseller The Ethnic Paris Cookbook (with Olivia Kiang-Snaije). First we will shop at a Paris green-market for the freshest ingredients and then return to Charlotte's professional kitchen near the Eiffel Tower to cook a three-course lunch. After, we will indulge in the delicious feast we prepared along with hand-selected wines.
Cost: 185 euros per person (about $240)
Time: 9:30AM- 2PM (approximately 4 1/2 hours)
Location: We will meet by a metro station close to the market
Class days: Tuesday,Wednesday, Thursday,Friday, Saturday, and Sunday
Minimum of 2 students, maximum 6 students.
Click here to sign up for the next class or for more info.

I am pleased as punch to announce the launch of Eye Prefer Paris Tours, which are 3-hour walking tours I will personally be leading. The Eye Prefer Paris Tour includes many of the places I have written about such as small museums & galleries, restaurants, cafes & food markets, secret addresses, fashion & home boutiques, parks, and much more.
Tours cost 210 euros for up to 3 people, and 70 euros for each additional person. I look forward to meeting you on my tours and it will be my pleasure and delight to show you my insiders Paris.
 Check it out at www.eyepreferparistours.com 
Click here to watch a video of our famous Marais tour