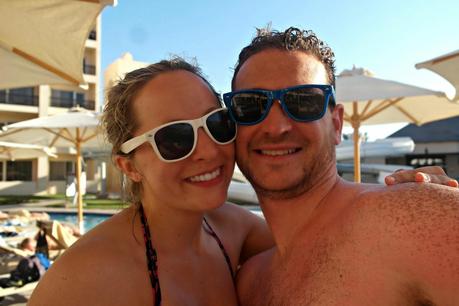 Out of all the history lessons it seems studying the Egyptians was always top of the list.  From learning about how people were buried to the rituals at lunch we all can't seem to get enough, and it seems such sunshine and culture is only 5 hours flight away.  Here is my review of my latest travel adventure to Egypt with Thomas Cook.
We were due to stay at the Steigenberger Aqua Magic Hotel, situated close to the private sandy beach (about 400m away) with a sister hotel of the same chain, which is great because you share the facilities, icluding a floodlit 9 hole golf course! They have four different restaurants on site ,with three requiring prebooking, which you can dine at once over your holiday.  There is pool bar, beach side restaurant, Palappa Italian restaurant, Magic Sky rooftop fine dining a la carte restaurant and an Egyptian and international food court. Food and drinks are available 24 hours a day, midnight snacks at the bar? No problem!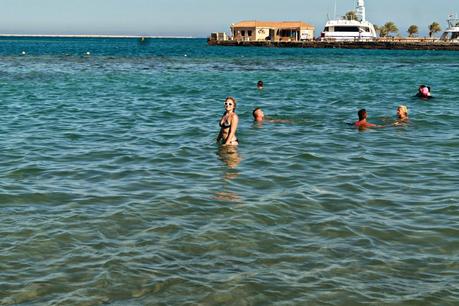 We were going to be heading to a Thomas Cook 5* all inclusive holiday in Hurghada, a little holiday spot along the Red Sea which is very popular for British tourists. I  was always intrigued why the place was so popular and the main reason I've learnt is the guaranteed sunshine, super high quality service and beautiful accomodation.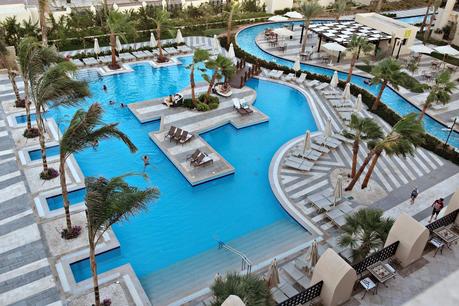 Arriving in Egypt Tips
Arriving at the airport we learnt some valuable lessons which I wanted to make you aware of 1. Investigate about sorting a Visa.  This was a huge eye opener as we knew nothing about sorting this out, plus when you have filled all the paperwork out you have to queue to get it sorted and after your flight it can be a touch exhausting... So be prepared! 2. Even if staying in an all inclusive always get some of the local currency - better to be safe than sorry and you will need to pay for your entrance Visa with no cash machines available. Not the end of the world, but much easier to deal with if you know its coming!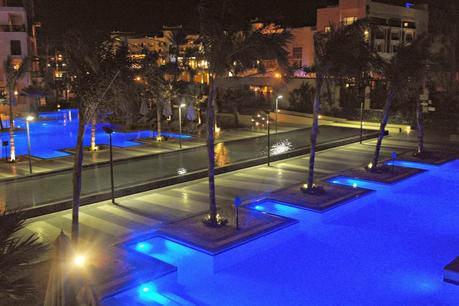 I've traveled quite a lot over the world as my Dad is an aircraft engineer so hoping on a plane almost became second nature to me, but we had never ventured anywhere near the Nile. The flight with Thomas Cook was super relaxing and I hardly even realised the time passing. We had inflight movies (Muppets Most Wanted and Maleficent for us, but there were more available, plus tv shows and radio channels), a delicious meal created by James Martin, lovely cabin crew and a cheeky bottle of Prosecco each! I've never enjoyed a flight meal so much!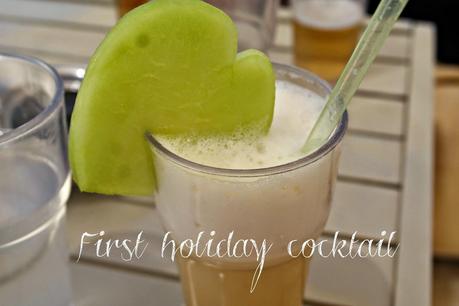 The Hotel
We were staying at German owned hotel Steigenburger Aqua Magic hotel, which even from the title you think is going to be swarmed with children.  Admittedly if you were to head there in term time you'd probably be right, but there are added bonuses with having a child friendly hotel like the amazing selection of pools (including adult only rooftop pool, with awesome bar and skyline views) and fantastic water slides - which regardless of age, everyone was having a go!
The hotel rooms were all spacious with contemporary, light designs and with amazing air conditioning (trust me it's needed) and flat screen TVs with a variety of English language channels, which isnt always the case!  There is also a mini bar which is stocked daily with cans of pop, juice and water. The travetine tiled wetroom was awesome too, really stylish and spotlessly clean.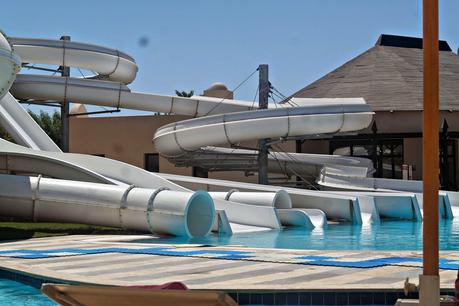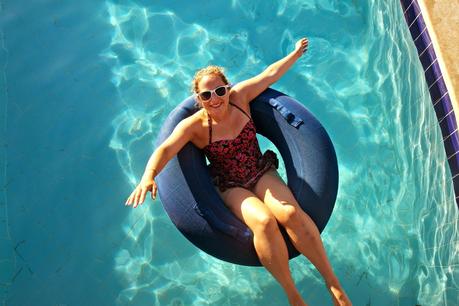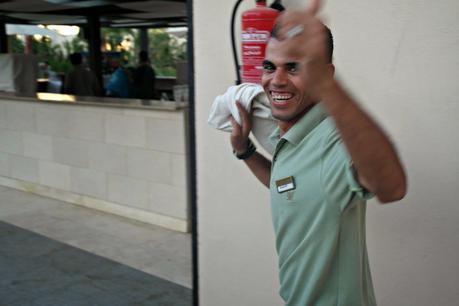 The lazy river has to be my favorite swimming attraction.  A looped swimming experience you can float along relaxing in the sunshine on an inflatable donut provided by the hotel. Sometimes floating along, one of us would jump out whilst going past the bar, then hop back in with drinks for the rest of the journey!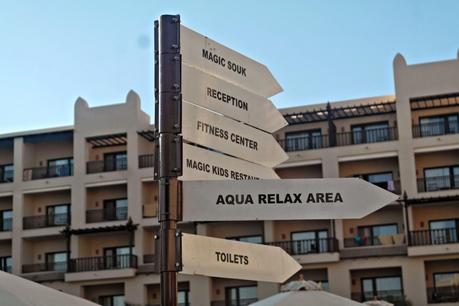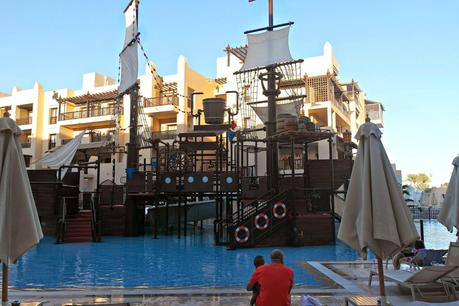 Even though we didn't go on this as it was for children I must tell you how envious I was.  The pirate boat looked spectacular!  When you hear the bell tolling you know something exciting is about to happen, every 5-10 minutes the huge bucket at the top fills with water then once full drips down to ring the bell and then gushes a huge amount of water all over the ship - drenching everyone on it!  Oh it looked so much fun! The Food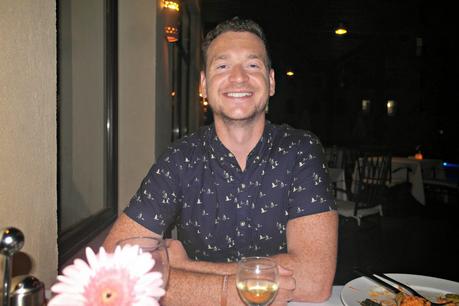 Palappa RestaurantPalappa Restaurant is an Italian inspired cuisine with made to order pizzas and delicious pasta dishes. There were risottos, soups, pasta, pizzas even for an extra amount you could get a seafood pizza... complete with lobster! This restaurant was poolside, which when it was all lit up in the evening made for a beautiful backdrop to enjoy the delicious food. This venue became our go-to place for breakfast as the staff were so friendly and eager to help, we were on first name terms by the end of the week!!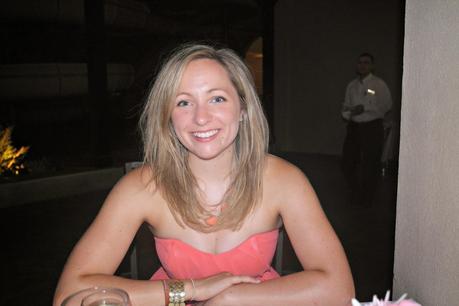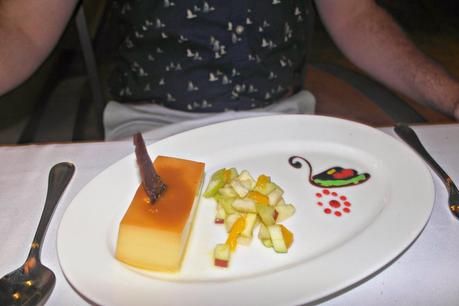 Oriental Buffet The oriental buffet was actually my least favorite but you collect your meal base from the buffet then a smoking coal hot plate of grilled meat is put on your table for you to enjoy.  They have all sorts including lamb koftas, but for me this wasn't to my tastes as personally I like all my meat to be scorched and almost burnt for me to enjoy it.  My other half really enjoyed the bbq, al fresco style cooking and went back for seconnds but for me Palappa and Magic Sky were top.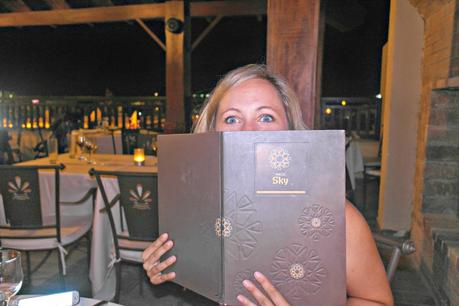 Magic Sky Bar and Restaurant Magic Sky restaurant was where we ate on our final evening and this was by far the best.  It not only serves delicious food but it is totally picturesque and the ideal way to finish your holiday as it overlooks the hotel pools and grounds. My chef other half was particulaly impressed, commenting that both the soup and the steak main course were some of the best he'd tasted anywhere. High praise indeed!! There is also a beautiful bar attached to the restaurant so after your meal you could relax and enjoy the vistas of the mountains as the sun set.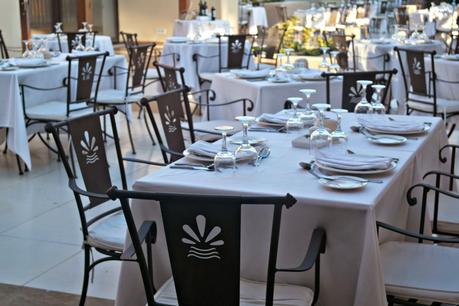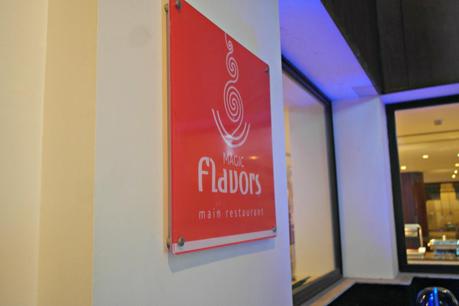 Magic Flavours 
 The main buffet where you dine any other day or night is a mixture of foods that take inspiration from all over the globe - sometimes your a little bit spoilt for choice! Whatever your taste, from french fries and crispy chicken through to whole baked tuna and duck a l'orange, you couldn't possibly go hungry at the Magic Flavours restaurant. Look out for the incredible desserts too, I had a life changing chocolate and coconut number!
 When you head down to the beach there is also a snack bar which has french fries, hotdogs, burgers and ice cream.... genius!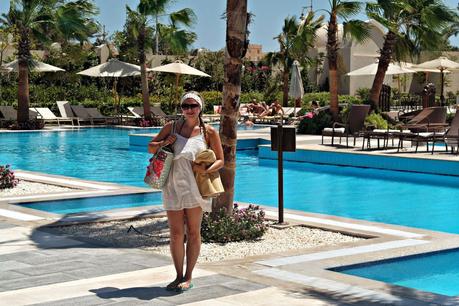 I would say that even though there are drinks unlimited all day everyday we struggled with water. As with many holiday destinations you shouldn't drink the water from the tap and only bottled water should be consumed. That being said even though you get bottled water in your room, for the heat I found it wasn't enough. You must keep hydrated and it can get frustrating having to go back and forth for cups of water, when if like me you just want to just have a big bottle of water by your side. I guess that's the only downfall but I can't reiterate this enough - keep drinking fluids.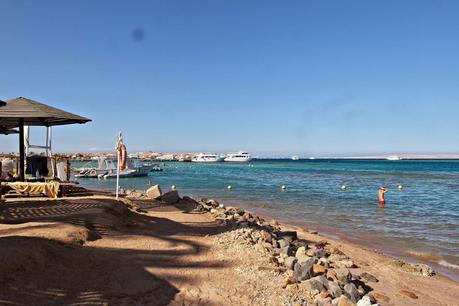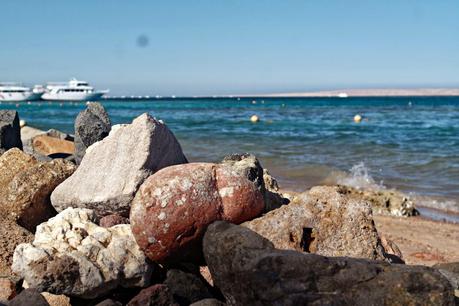 What to do
Having never been on an all inclusive holiday I was a bit worried we'd get bored, however that isn't the case in this hotel in Hugharda. You can do as much or as little as you want, but one of my favorite things was having a morning yoga session with the Animation Team, they also offered dancing lessons, aqua aerobics and pool volleyball games. Its a great way to meet your fellow holiday makers!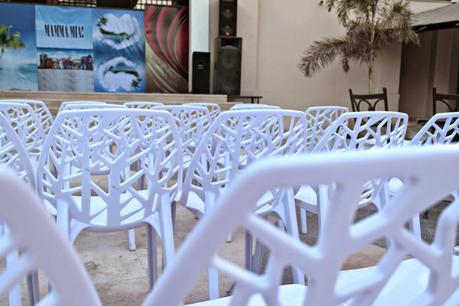 Every evening there was a show on hosted by the Animation Team where there is a bar, snacks and shisha (at an extra charge) in the same area.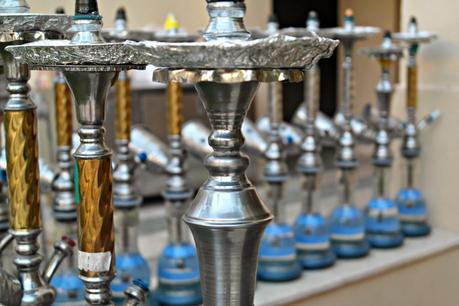 Excursions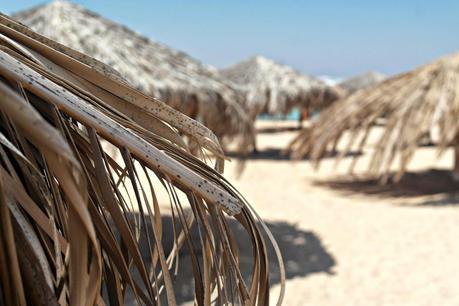 The Thomas Cook rep is there at the hotel  everyday so if you did have any questions whatsoever they were there to answer them. They're also there to book you on a number of exciting excursions with Blue Sky Travel, and we decided to go snorkeling in the coral reefs. There are also trips to Luxor or Cairo, camel rides, quad biking trips and even a dolphin safari!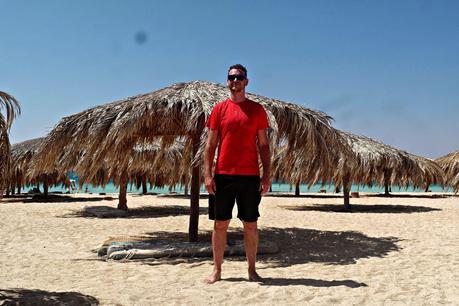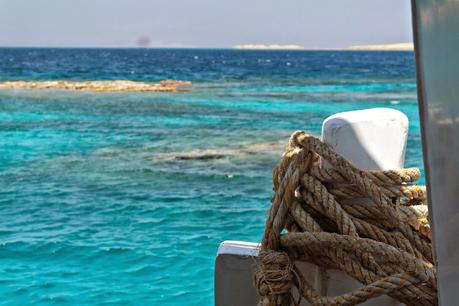 I have never had so much fun snorkeling and seeing lots of Nemos and Dorys swimming around my feet.  It was amazing to see such incredible fish so close up, they were so friendly you could just swim right through vast schools. It's a full fun day out starting at visiting Paradise Beach on the crystal clear waters and sandy beach.  I must point out that unless you are willing to pay there is no shelter from the sun, you aren't there long but remember it is super hot in Egypt so take a hat!
There was a photographer taking pictures whilst you're there but photos/videos are at an extra charge, their bubbly attitude did change slightly once we declined buying any pictures. I guess his happiness depended on sales!  Also they do come round at the end and ask for a donation for boat staff - which if I wasn't asked (or there was a tip jar) would of done so but it made us feel a little uncomfortable.  I guess what I'm saying is if you're prepared to set aside an extra bit of money to tip and buy photos then you'll have a wonderful day!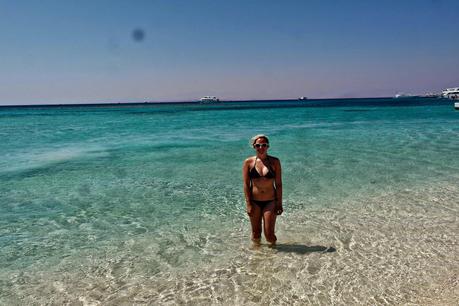 You are actually guided on the snorkeling tour by one of the team which is very handy, there is also an opportunity to just go on a relaxing swim in the sea. The staff even lay on a delicious lunch for us all, and all your soft drinks are included. Without sounding like a Mother I suggest a tshirt to swim in, you are out in the sun a lot during the day and if you're from the rainy UK it can be a body shock.  Just keep hydrated and give your body a rest from the sun at points.
The VerdictWe spent a lot of time just enjoying being lazy around the pool... and enjoying the free cocktails! I won't lie, having unlimited drinks and some kind of food available at all hours made the holiday totally carefree.  We particularly liked riding the flumes, taking part in morning yoga and then finally having some down time lying on sun loungers in the pool on the adult only roof.  We loved having evening drinks in the Sky Bar, mainly because it was really tranquil as it over looked the rest of the resort.
Having never been on an all inclusive holiday we were extremely impressed.  The activities, food and staff were great and definitely not to be missed.  Egypt itself I was slightly concerned about visiting, mainly because of the cultural difference and that I didn't want to offend anyone or obviously be in any danger.  I was soon put at ease once we'd settled in with the very attentive and friendly staff (the majority could speak English, Arabic, Russian and German, super impressive!!).
I'd definitely say that a Thomas Cook all inclusive will 100% be on the cards again and this resort in Egypt was perfect.  A little tip is to take medication for a poorly tummy as Egypt is known for potentially unsettling your tum, that's from the drastic change of heat from the UK and generally the change of cuisine.
If you're wanting a holiday that is fun, relaxing, friendly with plenty to do then a week (or two!) at the Steigenberger Aqua Magic is a must... you don't have to take part in anything if you don't want to but the options are all there, plus there are even two new restaurants coming in November 2014.  
If you fancy seeing more photos from my Egyptian adventures have a look on my Twitter and Instagram using hashtag #RedSeaStories.
Anniexoxo