I had some eggnog leftover over from Christmas inside my freezer and I wanted to use it up.
So decided to try an Eggnog Pound Cake.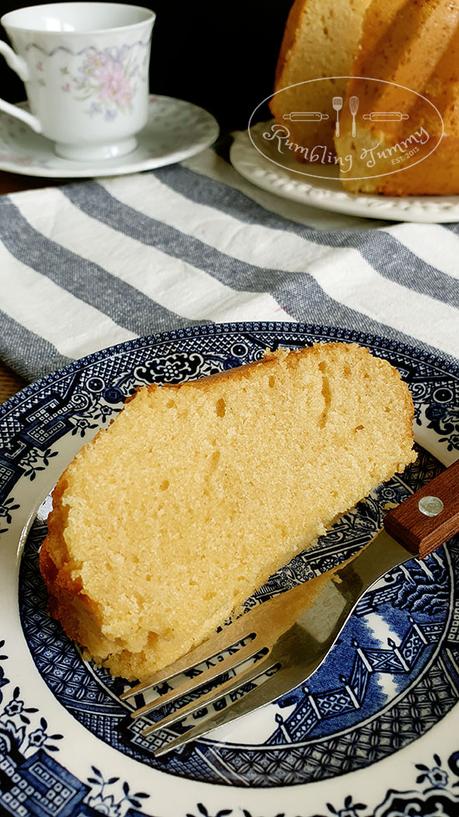 What you need:


180g castor sugar

115g unsalted butter, room temp

3 eggs

190g cake flour

144g egg nog

1 tsp vanilla extract


Method:


Preheat oven to 160°C. Grease and flour a bundt pan.




Beat butter until blended and add in sugar.  Cream until it is smooth and light.




Add eggs one by one, beating until it is incorporated before the next.




Fold in flour and eggnog alternatively until well combined.




Pour batter into pan.




Bake for 1 hour or until golden.  The skewer should be clean.




Cool cake in pan before removing.




Transfer to cool completely on the rack.


Enjoy!


If you have enjoyed this post by Rumbling Tummy, be sure to follow her on Facebook, Instagram, Pinterest, Twitter