Hi Everyone,
Last week I received a hamper from Harvest Select for winning a consolation prize in a contest on their facebook page, but unfortunately I was out of town so I could not take a picture of the hamper but it included a lovely t-shirt, multigrain bread, sweet buns, Bombay pav and wheat bread :)
I have been a fan of their new range of breads since the last few month and today I am going to share a super healthy sandwich recipe which includes their famous multigrain bread…I hope you all like the recipe :)
Egg and Mayo Sandwich
Serving 3
Ingredients
6 slices of Harvest Gold – Multigrain Bread (Lightly Toasted)
3 Boiled eggs
1 small onion (finely Chopped)
1 small capsicum (finely chopped)
2 tsps Mayonnaise
2 tsps (cheese spread)
Butter
Salt and black pepper to taste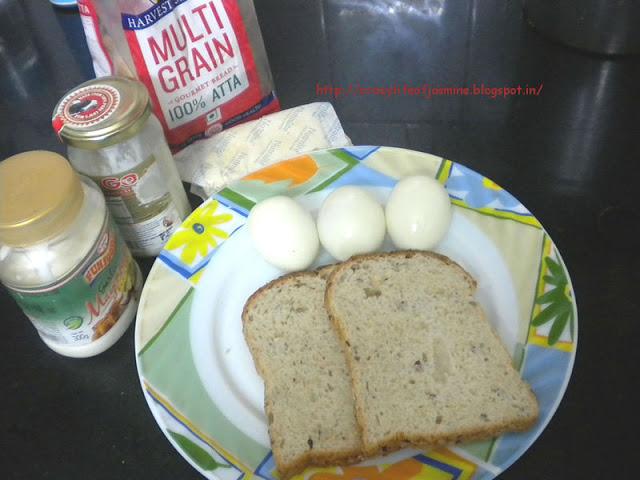 Method
1.
Cut the boiled eggs into small cubes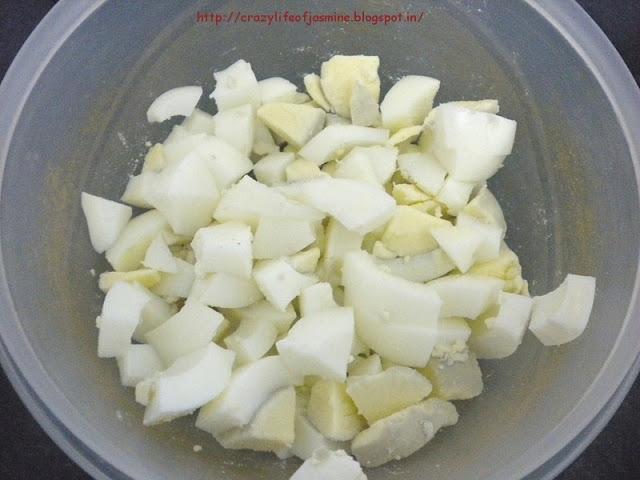 2.
Add finely chopped onion and capsicum to the eggs
3.
Now add 2 tsps each of mayo and cheese spread
4.
Mix all the ingredients gently, adding salt and pepper to taste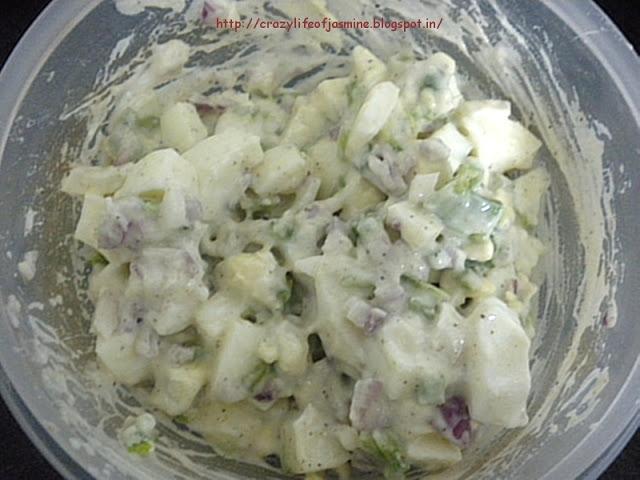 5.
Now apply a little butter on the toasted bread slices
6.
Now put the egg mixture on a bread slice, place another slice on top and enjoy!!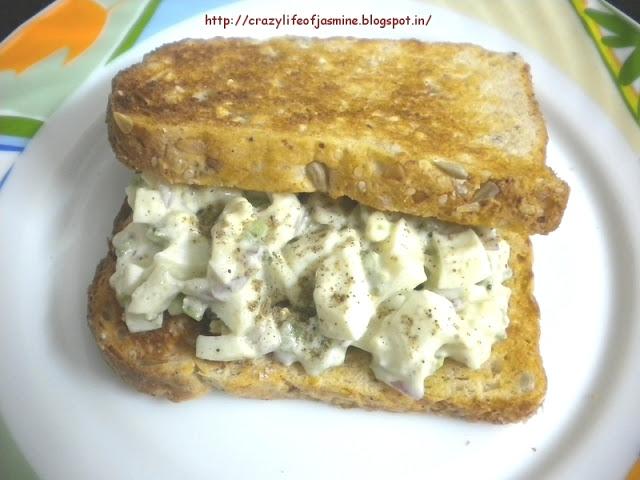 This sandwich is a great breakfast recipe, and the reason multigrain bread is used for this sandwich is because it has a healthy blend of 11 wholesome grains and seeds such as Whole Wheat, Barley, Gram, Soya Flour, Flaxseeds, Sunflower seeds, Sesame, Oats, Watermelon seeds, Muskmelon seeds and Pumpkin seeds. …Now how healthy is that :)
Hope you all liked the recipe!! Do share your comments :))
xoxo
Jasmine