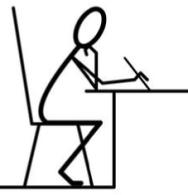 Blogging can be a very effective way to communicate and engage with your customers. But many businesses see blogs as a waste of time and this simply should not be the case.
Google and other search engines love blogs. Blogs are a great source of unique content on topical issues. This is a big factor that influences how search engines rank the results on their page.
A search of "Inbound Marketing" on Google brings up two blogs within the first five results: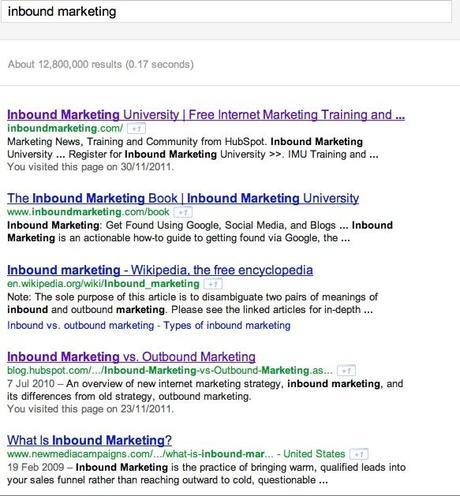 Write Good Stuff
This might sound easy, but customers don't want to (and won't) read lots and lots of positive blog posts all about your company. Customers are searching for something specific, so write about issues they want to find! While you might own a hotel site, why don't you write about topics relating to travel, give tips and recommendations. Think about what the customers want or do!
Another aspect to seriously consider is to ask someone to write a blog who can actually write. Again, this sounds simple but someone who can't express themselves via their writing is not as useful as someone who can.
Comments
Comments, be it good or bad are a excellent communication channel with your customers. It is a good idea for a blog to have a "Blog Policy", where you outline the rules regarding comments. Comments must not be personal, no abuse of other users and negative comments about the company are very welcome!
Always respond to negative comments. Other readers of your blog will read these negative comments and will be interested to see how you respond to the negative comments. You can turn this negative into a positive! Spell out what you are going to do to resolve the problem a customer might have, and take the time to address the issue. Other readers of the blog will be more impressed by you trying to solve the issue rather than ignoring it.
Make it personal
Blogs can be a cold place to read articles.  To make it more enjoyable for readers, crate small bio's of your authors. Beside each article you can place a small thumbnail image of the author. This can build a rapport with the reader when they can put a face to the name.
When you receive comments, always try and respond to each comment. Should a reader put their name on the comment, thank the reader with that name. This builds up your engagement and shows you are interested in customer feedback no matter how good or bad it is.
Tracking your blog
Tracking your blog can give a wealth of information of how effective your blog is and what sort of articles your readers enjoy reading. All tracking, such as Google Analytics will start at zero and will show an increase in traffic over time.
Good tracking will show up what articles and topics your readers enjoy. For example, if you put up a post on one certain topic which results in a spike in traffic, why not write another to see if this is a topic worth spending more time on to drive more traffic towards your site.
It is small things like this that will draw the reader back to your blog. There is no silver bullet that will transform your blog and drive traffic towards your site. A blog is only as useful as you make it, write regularly, and write about topics that your audience will want to read about.