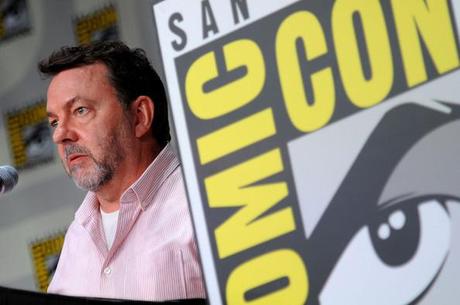 The inklings that True Blood creator Alan Ball would be stepping down as show runner began last week. I saw the original Forbes article that confirmed Alan was leaving the show but because it didn't specify the source of this information, I was more than willing to wait for one of the other media outlets like Deadline, TV Line, E!, or the Hollywood Reporter to pick it up with more specifics. There's nothing I hate more than rumors or gossip.
When those outlets did pick up the story along with statements from Ball and HBO, I was surprised how many articles arrived in my inbox in the 24 hours that followed. It seemed that almost every website I could think of from fellow True Blood fan sites to television sites to general blogs covered his departure.
So why is it so important that Alan Ball is leaving after season 5 and what will it mean for True Blood going forward?
True Blood is synonymous with Alan Ball. When asked how they became involved with the show, many cast members have cited Alan as one of the reasons why and for good reason. The man created and produced Six Feet Under for HBO, a series that is still much beloved even after its ending. He also wrote American Beauty, a film that has become a standard to which others are now made. Alan Ball is a masterful storyteller and visionary. True Blood has been driven by his vision overall for the past 4 seasons and it is hard to imagine Alan not there in the day to day production especially given his level of involvement. One of the most famous examples of this is the True Blood casting process. Ball is present for the casting of every role on the show, no matter how big or small.
Alan's decision to leave however, really is a positive development. The sign of a great leader is one who is able to step back from something they have created and nurtured and leave it in the hands of others. Is it in the best interest for them and the project. When HBO renewed his deal in July, Ball mentioned that he had other things in the works to the Hollywood Reporter and wasn't sure what his position would be after season 5. So the fact he is choosing to step down from the day to day is not that shocking especially now that he has other series going for HBO and Cinemax. He can't be in multiple places at the same time either. True Blood deserves to have a show runner that is able to focus on the show and continue to nurture it in a way that can make it the best show it can be.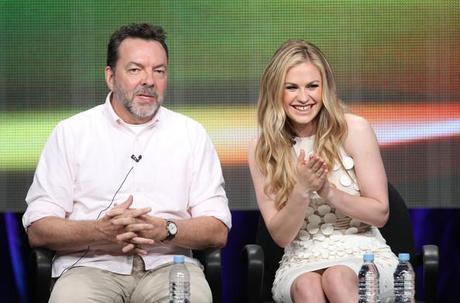 True Blood is an awesome show for lots of reasons. Chief among them being the fact that Ball has surrounded himself with people who love the show just as much as he does and they like working there. He has a made it a priority to make each show he has a positive environment in which to work; something that we have seen reflected in the cast time and time again. The passion for the show has also been reflected in the Inside True Blood Blog entries we've been reading since last year. So whomever Alan chooses to turn the show over to will have the show's best interests in mind.
But it doesn't mean that Alan will give the show up completely or that he doesn't love it anymore. He'll still be a producer and check in with various people, of that I'm sure. Stepping down will allow him to make time for other projects and not get burnt out from trying to devote time to everything he has going.
As for whether or not True Blood will have a season 6, no one really knows for certain until the decision is made. But given that there are plans for characters to be series regulars in season 6, I think it's a strong possibility. The show also has several seasons under its belt and a fan base full of passionate fans so it's not something that I believe HBO will quickly cancel. If and when an end point is reached, it will hopefully be one that everyone from the cast and crew to the fans will know well in advance.
Season 5 is still on the horizon however and while we know this season is Alan Ball's last as showrunner, I have no doubt it will be his best!
Image Credits: Frazer Harrison and Frederick M. Brown, Getty Images