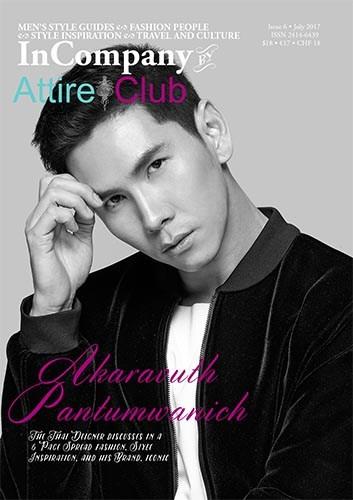 This editorial was first published in InCompany by Attire Club, July 2017.
Our goal in life as humans is to be complete. It is true that our limitations won't allow us to complete ourselves, as we can only have a singular experience in the physical world; but it is nevertheless our duty to create the best version of ourselves.
To be a good man, one needs to always strive for the better. While it's good to be focused on moving forward to greater things and keep your eyes on them, one must also take the time daily to be appreciative of what he has. This way, you will only gain power.
There are many things a man needs to focus on in order to become complex and sophisticated. He needs how to separate the expectations others have of him from the expectations he sets for himself (which can sometimes coincide) or how to reconcile the two; he needs to learn how to connect to others and to himself and to discover which are his negative aspects: when and how he was programmed and then how to change the code.
It's highly important to know when it comes to your relation to yourself what you believe about yourself - what you tell yourself about you and what you think you are able or unable to do. One must ask himself: can you be more than your expectations of yourself?
The main reason why self-knowledge is essential to your development is because you need to act on your desires and you need to know what your desires truly are. Then, you must learn how to act from a place of consciousness, not from a place of unconsciousness, which is where "the negative space" is found.
Your words, actions and attitude are in alignment with what you believe, which is why you should believe in things that are selfless, grounded and complex.
Fraquoh and Franchomme
P.S. We want to hear from you! What do you focus on in life? What is your idea of being happy? What is a thing you are working on improving? Share your feedback, questions or thoughts in the comments below! For more articles on style, fashion tips and cultural insights, you can subscribe to Attire Club via e-mail or follow us on Facebook, Twitter or Instagram!