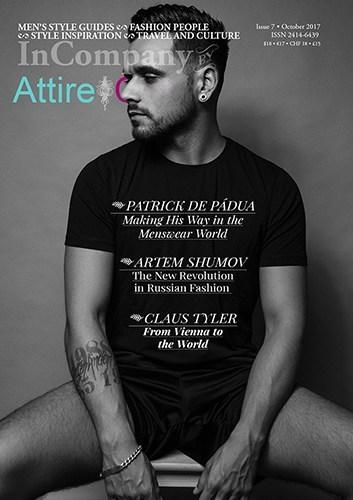 This editorial was first published in InCompany by Attire Club, October 2017.
Happiness is a complicated thing. A goal for many for sure, but there's so much that is and could be discussed about happiness that one's head can start spinning only when thinking of the amount of things that can be talked about when it comes to this subject.
One thing is sure though: happiness is a universal thing and its definition is different from person to person. Some people mistake it for pleasure, overlap it with the idea of joy or see it as something that is maybe even too hard to be defined. For others, happiness is a state they reach every day.
Certainly, the definitions and acceptations of happiness are as diverse as people are. While certain big definitions of happiness can be drawn and many thinkers have drawn them, happiness is ultimately something very private. And that is understandable, given that it is so important and fragile. Happiness, or our idea of it says a lot about who we truly are. It speaks volumes not only about our ideals of the world, but also about the ways one can or should get there, which means one is supposed to use to be happy, both on a material and a spiritual level. Thus, in a world where many people refuse to look inside themselves, it is only natural that happiness is something that many see as a taboo and others don't even want to talk about.
However, happiness is ultimately a moral duty and one should use all the things they can to gain it or to live it.
While it might be hard, and great things are never easy to achieve, "every journey begins with a single step" as the old saying goes, so if you want to be happy, one way of getting there is taking it one step at the time. Look inside and you will find what happiness is and analyze the ways in which you can get there. A man can't be happy until he takes responsibility for his life. Who knows, you might be there already...
Fraquoh and Franchomme
P.S. We want to hear from you! What is happiness for you? What do you consider to be more important: the inside or the outside? Why? Share your feedback, questions or thoughts in the comments below! For more articles on style, fashion tips and cultural insights, you can subscribe to Attire Club via e-mail or follow us on Facebook, Twitter or Instagram!