Have you heard of the edible deodorant. Believe it or not, Deo Perfume Candy takes the pleasure of eating a delicious treat to a whole new level! Science and nature have come together to make a functional food that leaves your skin with a beautiful rose fragrance. Deo Perfume Candy featured at the International Exhibition of Inventions 2011 in Geneva, Switzerland and in media outlets such as The New York Times come in sugar free as well.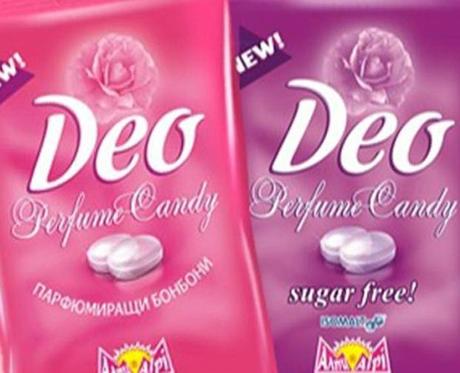 How does it work?
"The innovative technology behind Deo Perfume Candy is based on research by Japanese scientists," explains Deo's website. "Their studies showed that when ingested, rose oil exudes aromatic compounds, such as geraniol, through the skin. When evaporating through the skin, geraniol aromatizes it with a beautiful rose fragrance."
One serving size (four pieces) contains 12 mg of geraniol. While the strength and duration of the perfume depends on body weight, developers say one serving size eaten by a person weighing 145 pounds could last up to six hours.
But apparently its not supposed to replace conventional deodorants.
VN:R_U [1.9.20_1166]