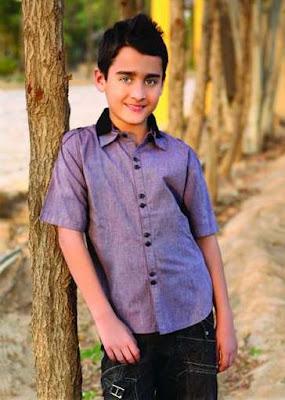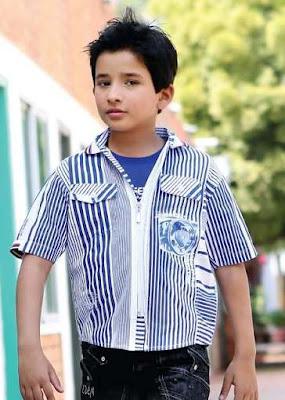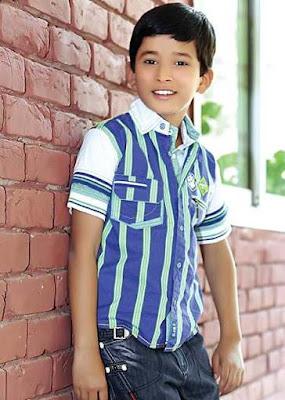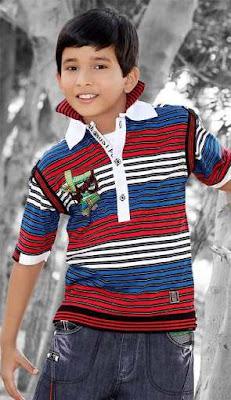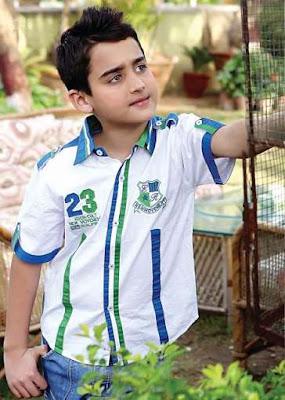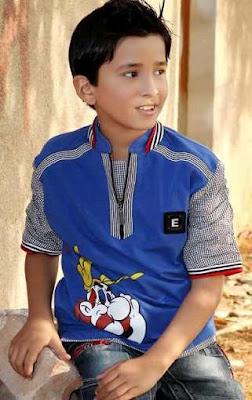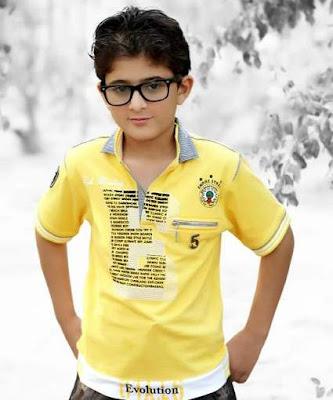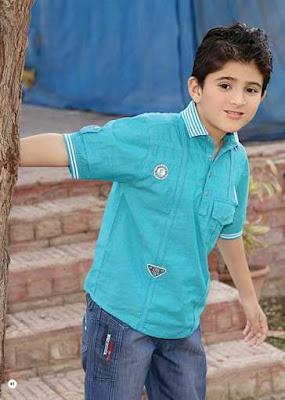 Many of you might be wondering that why havent they shared Children Collection with you. Well your wait is over; today they will be sharing with you some stylish T-Shirts Collection 2012 for Children by Eden Robe.
Eden Robe is a renowned fashion brand which give prepared to wear fashion outfits. The brand aims to keep a pleasant balance between simplicity and fashion but always make definite quality in all its outfits. They are as well as a trend setter for Pakistani fashion; youth of Pakistan is always anxiously waiting for their latest collections.
Children T-Shirts Collection 2012 by Eden Robe has a pleasant blend of latest fashion trends and all the T shirts are dyed in lovely colors which will be loved by young boys. Eden Robe never compromises on quality and these new Shirts are yet another example of their quality outfits which are comfortable to wear. All the mothers who were looking for some new shirts design for their children on this coming Eid 2012, will certainly admire each and every shirt because it's made their job simpler.