When it comes to great fitting jeans, I am always on the hunt. There are very few brands I can count on that satisfy my fit needs and I'm really excited to add another to that short list. Everyone is already familiar with the great American brand, Eddie Bauer and they're doing wonderful things with denim.  Allow me to present Eddie Bauer's 

"Your Perfect Fit"

Jeans made with their newest denim innovation -

StayShape Denim

. Eddie Bauer's StayShape Denim shapes, stretches 4-ways and slims the body. Developed in partnership with Cone Denim, Eddie Bauer doubled the performance of their denim by using premium yarns which results in an amazing soft, comfortable denim that slims. So get ready for some major booty compliments ladies.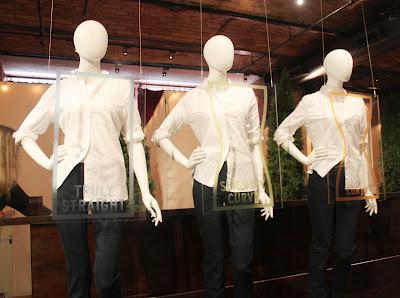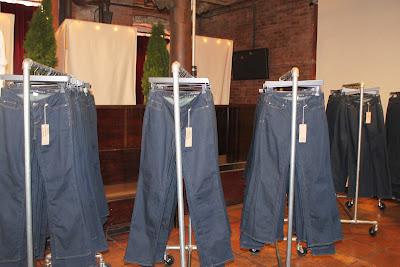 Available in three body shapes:


Truly Straight or Rectangular Body Shape

- for those with a waist that is straight with a mid-rise, a less full butt and smaller thighs. This denim shape follows the line of your body, fits smoothly at the waist and won't be baggy around your butt. Available in short, regular, long, petite and tall sizes that range from 0-20.


Slightly Curvy or Modified Hourglass Body Shape

- the most common of all the body shapes. If you have a standard waist with slightly fuller hips and slightly fuller thighs, this silhouette follows your curves with enough room to ensure all day comfort. Also available in short, regular, long, petite and tall sizes that range from 0-20.


Curvy or True Hourglass Body Shape

- For those of you, like me, who have issues with jeans fitting your hips and thighs but gap around your waist, this is the silhouette for you. This is usually the issue for those with a smaller waist and fuller hips and thighs. The True Hourglass is contoured at the waist and gives you more room around your butt and thighs which results in some curve hugging and loving results. Available in short regular, long, petite and tall in 0-20 and 16W-24W in plus size.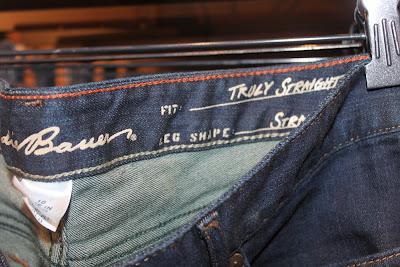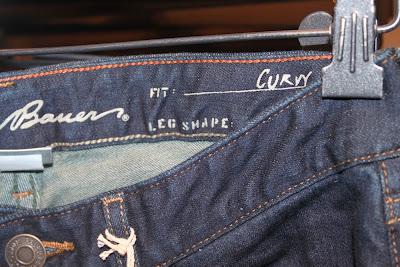 The Eddie Bauer "You Perfect Fit" Jeans will be available to you starting on August 6th in a variety of washes and styles; trying on a pair is a must if you're looking for a pair of awesome fitting jeans. Gone are your fit issues as you welcome your new favorite jeans.