Ecuador's Tungurahua (which means "Throat of Fire" in the indigenous Quechua language) volcano, 84 miles (135 kilometers) southeast of the capital city of Quito, erupted with large clouds of ash and vapor near the city of Banos, about 110 miles south of Quito, on August 19.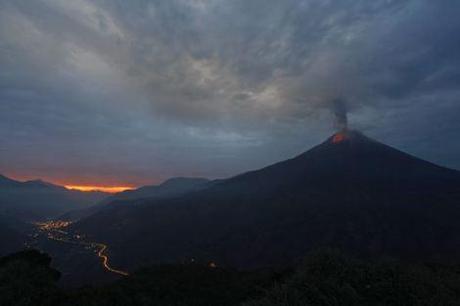 Heavy ash falls were reported in several nearby communities blanketed several tracts of farmland to the west and south of Tungurahua.
The 16,475-foot (5,023-meter) volcano has been erupting intermittently since October 1999, awakening from an 80-year period of dormancy, but more aggressive activity prompted the authorities to raise the security alert from "moderate" to "high" this week.
Ecuadorean authorities told the Associated Press that more than a hundred families have been evacuated from the vicinity of Tungurahua—which means "throat of fire" in the region's indigenous Quechua language.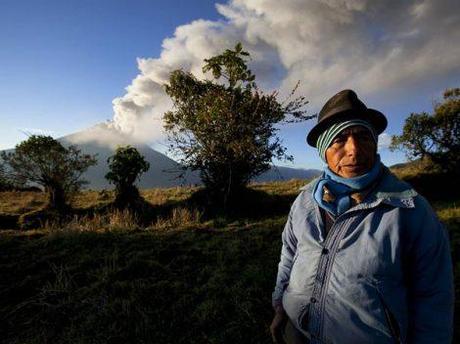 A local resident stands in front of Ecuador's Tungurahua volcano on August 21, 2012.
Ecuadorean authorities are encouraging residents living near the volcano to evacuate due to the volcano's increased activity, according to local media.
Mercedes Taipe, a spokesperson for Ecuador's Geophysics Institute, told the Associated Press that half a dozen villages have been showered in ash so far.
N.