So we have been sent over an Ecosphere. Prior to recieving it, we had n idea what it really was but my children and my visitors are fascinated by it.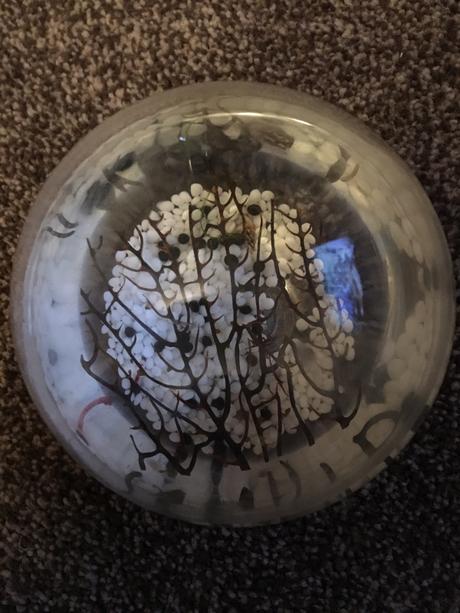 I've copied a bit of information from the ecosphere website which you can also read yourself as to what an ecosphere is.
"Each Ecosphere is a self- contained Ecosystem within hand blown glass. They are all unique to each other due to the natural products contained within.Inside each Ecosphere are small marine shrimp, filtered sea water, algae and micro-organisms. The system is completely sealed and does not need anything else (apart from the right environment) to survive."
Therefore if you like, it's something I between keeping fish and having those Aqua monkeys and it's quite fascinating. The sphere is tough glass and sealed, meaning it can't be opened by curious little hands.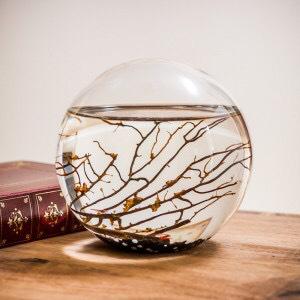 They come in many shapes and sizes and look great placed anywhere. Your visitors will be very curious if they spot one of these.
From recieving our ecosphere we have spotted at least 4 shrimp like creatures. They swim very fast so there may possibly be more. The obvious question is how do they survive without adding any food? Well that's because the shrimp can survive on the algae and micro organisms already contained in the sphere and they can even live up to 7/10 years if placed in the correct environment. The sphere needs placing in indirect light. Many people would probably think about placing it on a window but this would be dangerous as the sun light would create a build up of too much algae. I keep mine on top of a glass unit, near a window but not directly in front of the sun and so far it's doing okay.
All of the essential information about owning an ecosphere comes in a handy guide with the product and there is also some info on the website.
To see an ecosphere in action I created this short video clip. You need to look closely to see the shrimps as they move so quickly.
And now for the price - Ecospheres are pioneered by NASA. A lot of attention goes into each one and each one is unique. The shrimps last years and therefore these don't come cheap. They start from £89.00 right up to £499.00 for the larger one. They do however make lovely unique gifts which are one of a kind.