We all want leads, but sometimes the focus is on visitors. There is a big difference, between website visitors and leads. 
Site Visitors
Site visitors are just browsers looking for valuable information to provide solutions for burning problems, so how do you turn these guys into leads?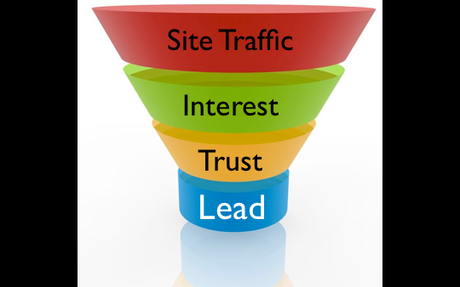 Leads
Leads are visitors that follow call-to-action directives on your site. In order to get these leads, you will need to setup targeted campaigns that are focused on people actually looking for products and services similar to what you offer. 
---
As an entrepreneur, converting your website's targeted traffic into tangible sales is a crucial component for business success. With no leads, no sales, no revenue, and well No profits either. 
With a carefully planned strategy and an expertly designed website (optimized for search engines), you can improve your conversion rate optimization to help you meet your business goals and turn your website traffic into leads and eventually sales.
Although the steps a digital marketing agency will use to improve your website's eCommerce SEO may be simple, they can make a big impact to boost your sales and achieve your business goals in a less time than you will otherwise. Also have a strategy on implementing your marketing efforts to yield the best results, even if you don't have a budget. 
Getting Customer Feedback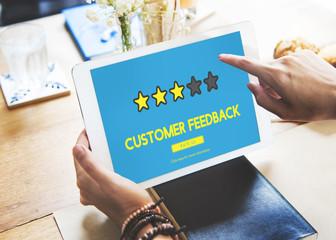 Get product reviews from customers who have used your service in the past or recently. This reviews increase the online shopping experience of visitors, and when consumers read authentic, positive reviews of your product or service, they will be more likely to convert into a customer or consider your business.
The opportunity to get feedback from satisfied consumers with your products is a strong motivator for additional sales of similar products and will resonate with your audience.
Specific Searches for Products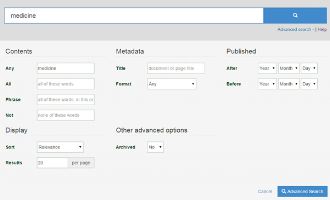 A simple search box on your site is an essential part of any eCommerce website. Shopping online is about efficiency due to the wide range of options and competitors with similar products and services, so most consumers like to find exactly what they are looking for with specific keywords or phrases. 
Make you search box easy to find by placing it on your sites header on the home page or universal, users will be more likely to find the specific product or services that attracted them to your website in the first place. Make sure to keep your search box clear and visible to all visitors. 
Customer First, Support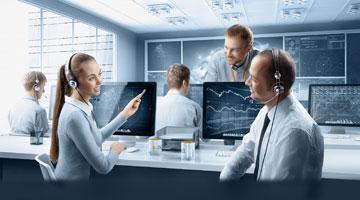 When a potential customer has a question, make it easy for them to get help. The faster they can get help with ease, the quicker they can understand your product or services. Offering quick attention with a live operator or live chat agent can mean the difference between gaining a customer or missing the mark for your conversion rate optimization target.
Customers expect quick answers when shopping online due to options, and engaging them with immediate answers to their questions is the ticket to gaining solid sales and repeat customers.
Create High-Quality Content for Conversion Rate Optimization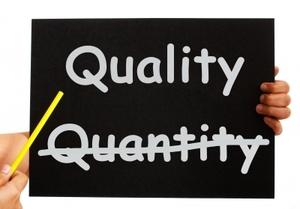 A professional look and style with your website will trigger more consumers to likely trust the value of your product or service. Make sure to have a detailed product descriptions, videos and high-quality images strongly correlate with traffic that turns into leads which can eventually become solid sales.
Like a brick-and-mortar store, your website should be visually engaging and provide an enjoyable shopping experience for your customers. It should also be optimized for search in all inner pages.
With SEO being very valuable for eCommerce businesses, this is why more eCommerce businesses are hiring content marketing agencies that know SEO at advanced levels and are capable to launch product description campaigns that will resonate with online shoppers, and bots.
Making Your Checkout Process Simple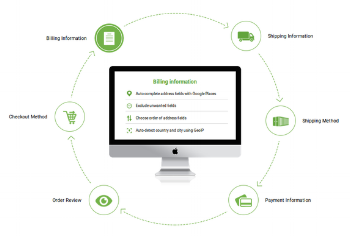 Click to enlarge
Look at your website's analytics and if it indicates sales are being lost during checkout, then your customers have an issue with your payment system. The checkout portion of your business website should be simple and include clear information about the steps required to complete the order and if possible, a simple walk through can guide the customer through the process.
Also, offering multiple payment methods is a thoughtful convenience for your customers based on the way they prefer to do their online shopping. Options can include; Paypal accepted, credit and debit cards or electronic checks. 
Offer Customers Free Shipping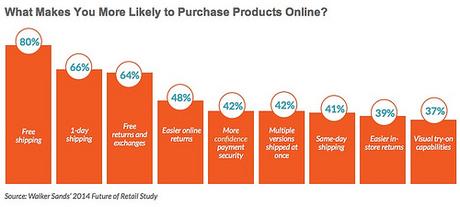 Click to enlarge
With most shoppers online, prospective customers pay close attention to the additional shipping charges that may add a significant amount to the cost of purchasing a product, as in most cases the shipping cost can even cost more almost the same as the product being offered.
If you have high shipping cost added to the total cost of the order, the customer may decide to look for the product elsewhere online or shop locally to avoid shipping that dig into their pockets.
So when your business takes the step of offering free shipping for customers, there are no surprises in the shopping cart that might cause your customer to hesitate before completing their order. So think about free shipping as a form of marketing your business and an abstract from your potential competitors. 
Do A/B Testing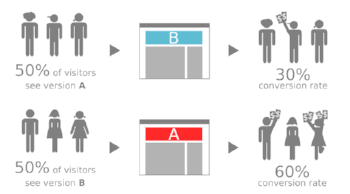 Click to enlarge
Perform an A/B test on your site or ask your digital marketing agency to perform A/B tests. It is a simple way to try out new ideas and analyze the performance of two different formats of that idea. For example, changes to your website background and colors can make them more visible for placing orders, resulting in more customer converting to sales.
You may also see positive changes with your conversion rate optimization if you simplify navigation or add a direct call to action on pages that matter to your customers.
A/B testing can also help you focus on your SEO strategy, as you will know what is working and what not to do going forward.
ECommerce Optimization for Customer Conversions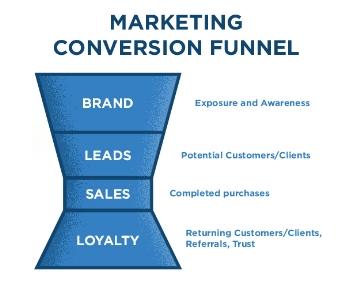 Credit: Imagebox.com
Defining your target sales goals and optimizing your website for eCommerce with SEO in mind, will allow you to see more customer conversions based on your current website traffic. Make sure to focus on keywords and page structure, so potential customers can find exactly what they are searching for on your site.
---
Divine Tumenta is an entrepreneur and professional digital marketing expert based in Los Angeles. He has worked in digital marketing for more than 8 years. He is currently founder and CEO of backlinkfy.com and a go to consultant for startups and small businesses in the USA.