Saturday wasn't a busy day.  We didn't have any birthday parties, Brandon didn't have work to do, and our household chores weren't very many.  The weather has recently turned nice - upper seventies and low eighties - and the pool is gotten too cold to swim in.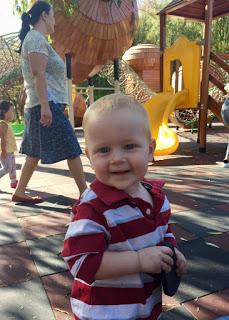 So we loaded up the children and took them to a local park, Eco Park.  I haven't had very high expectations about the parks here in Tashkent, so we were pleasantly surprised with Eco Park.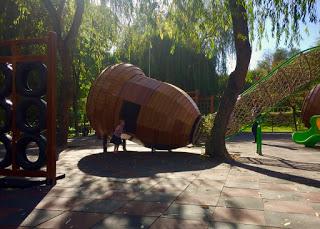 The park was evidently built in the twenties, but it's been updated since.  It still has lots of nice, shady trees and pleasant walks.  It's nicely watered and reasonably taken care of.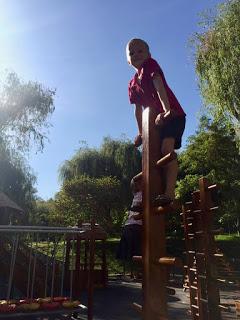 There are badminton, tennis, and volleyball courts that can be rented out.  There are also two playgrounds - one for smaller children and one for older children.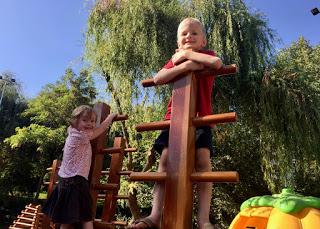 I've seen lots of Soviet-era playgrounds and so was pleasantly surprised to find a pretty decent one in the park.  We had to pay to play, but I'm willing to pay $2.50 an hour for a decent playground and shady benches to sit on.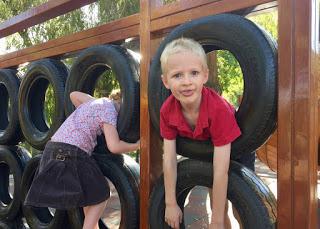 There's also a lake to walk around and several cafes.  We enjoyed a nice walk after playing with the children.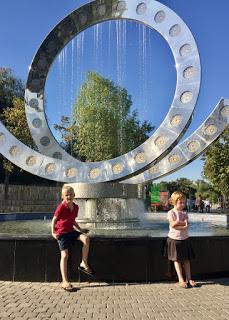 I'm sure we'll be back soon.