Hello everyone
The weather has certainly turned chilly in the mornings and evenings. This can only mean one thing:  fall is already here!  We will soon be witnessing the awe-inspiring beauty of the fall foliage. I know for some nature lovers, the best way to view these changes is from above ground in a hot air balloon. As I'm not a huge fan of hot air balloon rides, I'll suggest another perfect way to enjoy the scenery: climb up a tree. To be more precise, visit a tree -house hotel! Can't you just picture yourself sitting on the tree house balcony, sipping a spiked hot apple cider while enjoying the most picturesque view of the multi-colored leaves?
Let me tempt you just a little. I found these beautiful tree-house hotel designs, all of them in the US, for you visit and enjoy being one with nature. Unfortunately, in this country the tree-house concept hasn't caught on very fast, so there are not many of them nationwide. I did locate a few that were quite beautiful and some quite rustic. One, in particular, is for those of you who aren't afraid of heights. Not for the faint of heart, that's for sure. I've chosen these as they represent the romantic in you to the more adventurous.
Let's first look at the Post Ranch Inn, located on the cliffs of Big Sur. Sitting, high atop the California Coast, the inn has panoramic views of the Pacific Ocean in one direction and mountains in the other. The inn is very eco-friendly. It has installed solar panels, which provide much of its power needs. The lodgings are built from sustainable materials. The landscaping uses native plants. Finally, the cleaning agents are all biodegradable.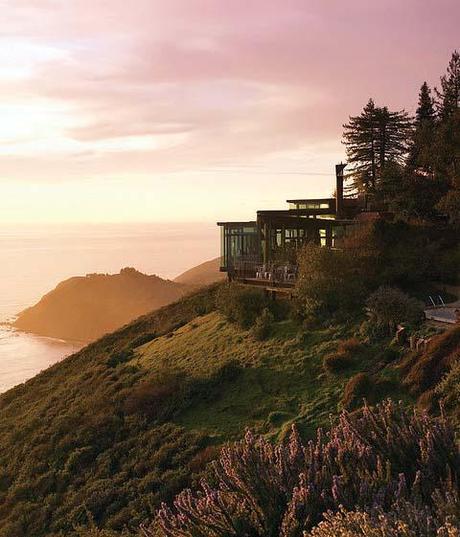 I would love to wake up to this view! Can't you just picture yourself experiencing the early morning dew over the mountains, enjoying a cup of coffee?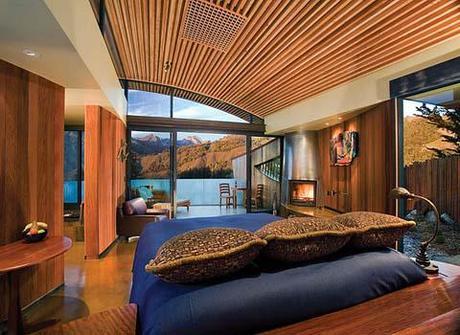 Wow! So many windows to enjoy the vista! Every seat has a great view.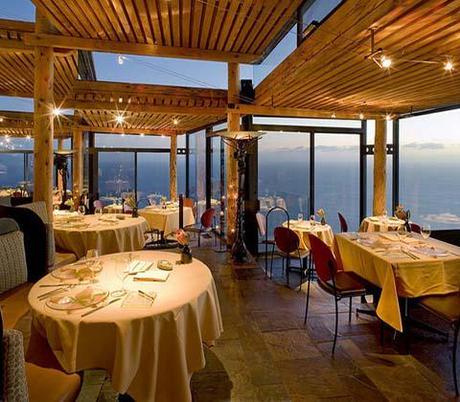 Here's a height challenge for the more adventurous. How would you like to stay 50 feet up in a 200 year-old Western Red Cedar tree in Ahford, WA? If your answer is yes, then this this bed and breakfast cottage, appropriately called the Cedar Creek Treehouse, would definitely appeal to you.  It is located by the Nisqually River Entrance to Mount Rainier National Park and also borders the Gifford Pinchot National Forest.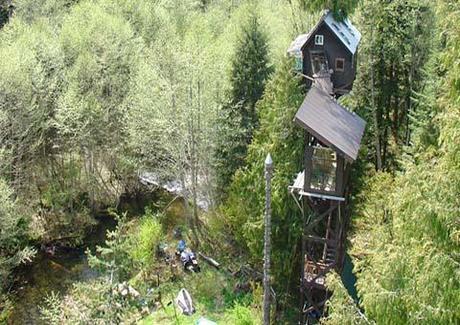 In case you think 50 feet isn't high enough, the B&B has a new addition in a nearby fir tree. It's called the Treehouse Observatory, and it has an 80 foot spiral staircase that they've aptly named "Stairway to Heaven".  It gives you mountain views 100 feet high. Hmm…maybe I'll do a hot air balloon ride instead.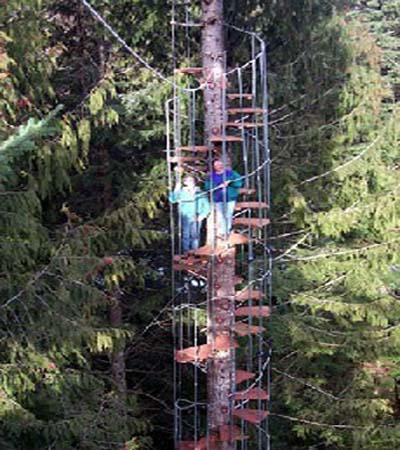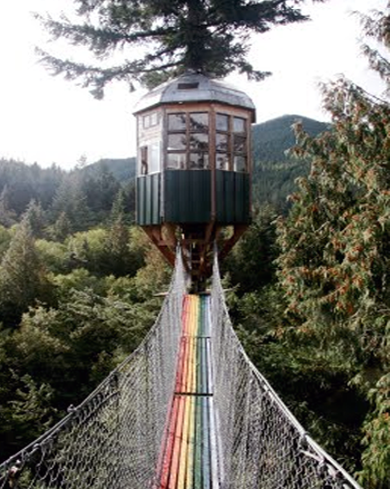 Want to snuggle up into your very own treehouse cottage that's 35 foot up in a tree with amenities like a jacuzzi and a wood-burning fireplace? You can do all this and more at Winvian, which is located in Morris, CT. It's a romantic luxury getaway set amidst 113 acres and it has 18 tree house cottages, each designed by different architects. So no two cottages are alike. The chef prepares his menus using ingredients from his seasonally organic garden. The property borders 4000 acres of the White Memorial Foundation Forest. This just speaks romance.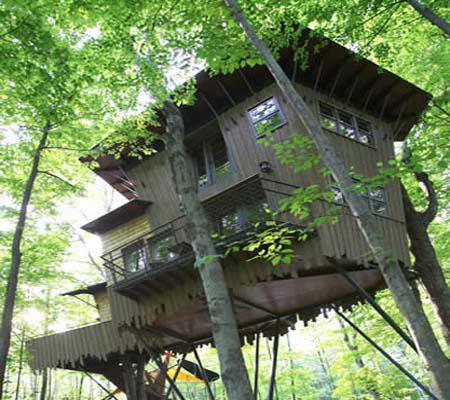 Now, this is my idea of being rustic.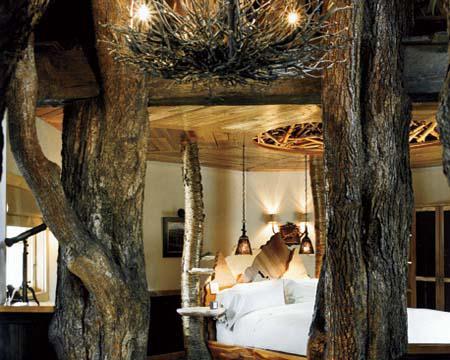 This is your view of the fall foliage at its peak. How beautiful is that?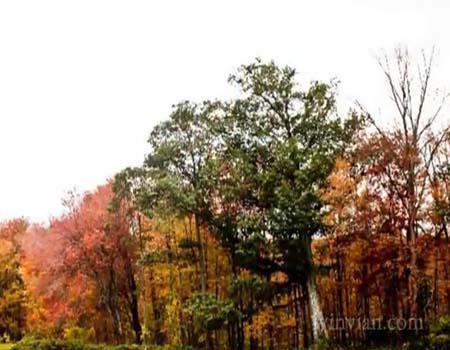 If I were staying there, this would be my table every night.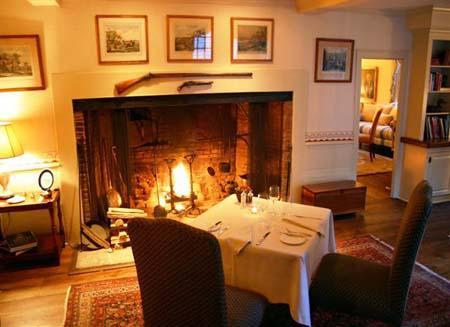 Located 25 miles east of Seattle, WA, in the Snoqualmie Valley, TreeHouse Point offers the perfect escape away from your normal day-to-day activities, allowing you to sit back and  relax. The room accommodations include handmade beds, original art, and charming vintage furnishings. They offer a main lodge with two suites and two overflow rooms, as well as two treehouses and a deluxe cabin tent.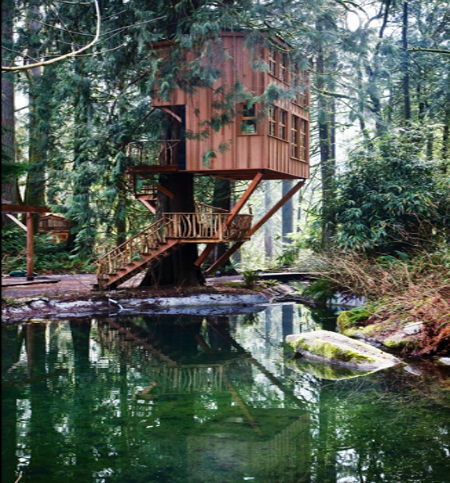 What a great bed. It's perfectly situated to see the trees outside.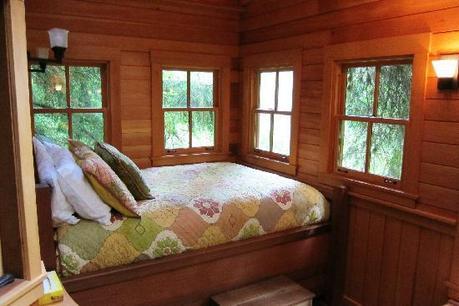 After breakfast, start every day with a brisk walk in the woods.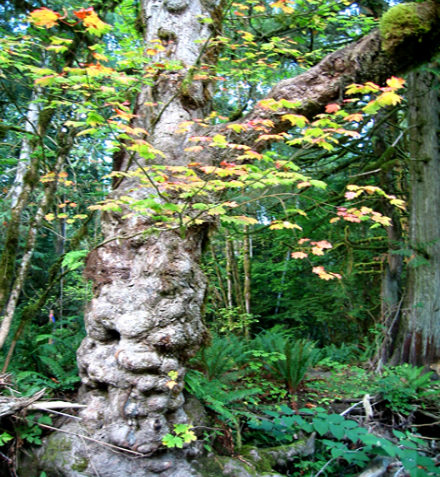 I love this idea of communal dining. What better a way is there to get to know your fellow tree house guests? It will make the perfect end to your day.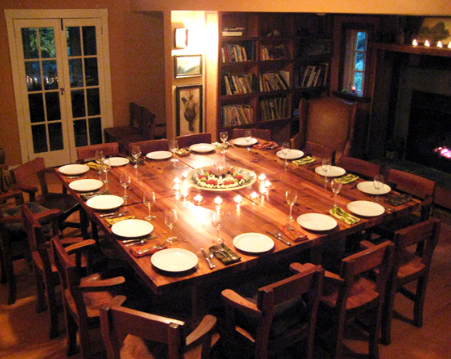 I hope these "hotels" have put you in the mood to do something different this year to celebrate the change of seasons. I could be persuaded to stay in the romantic tree- house in Connecticut. That's as rustic as I want to get!
Would you consider staying at one of these tree-house hotel designs?
Enjoy the rest of your day,
Simone