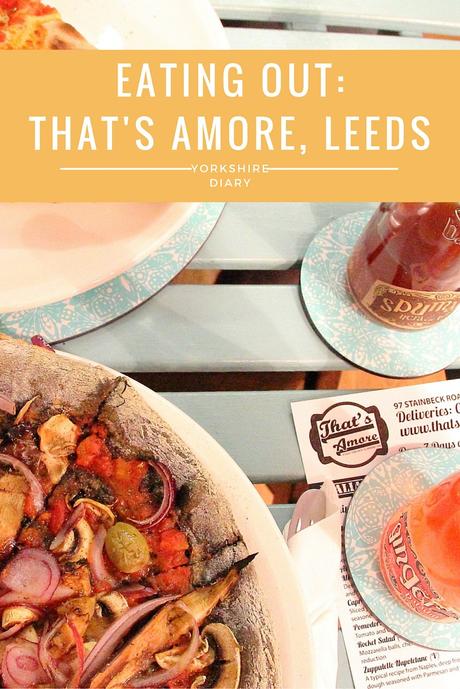 I live in a part of Leeds that is blessed with some incredibly good places to eat out, but it was my opinion for a long time that we were missing one thing – a decent Italian-style pizza place. Last year my prayers were answered when That's Amore opened up barely more than a five minute walk away.
That's Amore is part Italian takeaway and part espresso bar with an authentic menu consisting of pizzas, pastas, fresh coffees and smaller dishes such as arancini, salads and bruschetta. They use ingredients sourced straight from Italy with the aim of serving up restaurant quality food in a takeaway format and price range.
I've visited That's Amore plenty of times since they opened but when they invited me down one snowy Saturday evening this month, with it being Veganuary, it was the first time I've explored what vegan options they can create. There aren't any vegan options listed on the menu, however, they were more than happy to adapt items on the menu to make them vegan-friendly.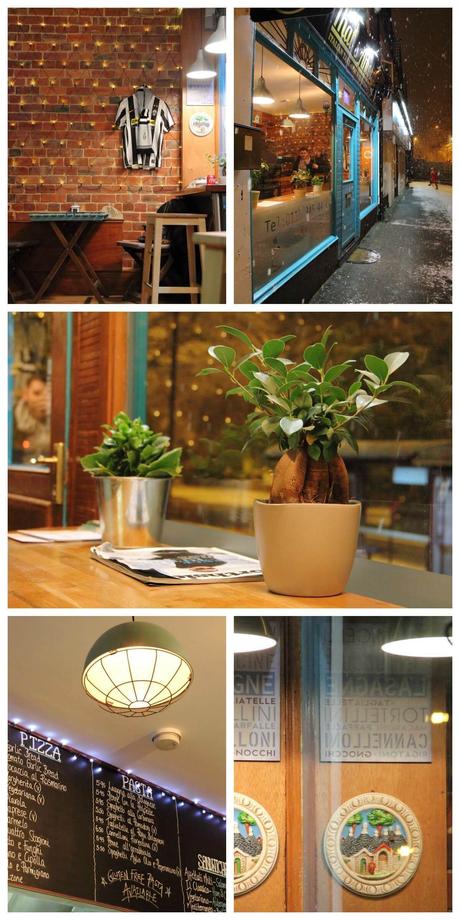 To begin, I ordered a traditional Italian drink from their impressive selection – a ginger flavoured soda. I'm usually a big fan of strong or unusual flavours, and I spent most of the meal hoping the taste would grow on me, but it didn't with this one. Pete ordered a drink by the same brand though, called 'Spuma' that's a kind of natural version of cola, and that was good so I think next time I'd go for that one!
To kick off the food, I ordered the tomato and rocket bruschetta from the specials menu – minus the goat's cheese it's usually served with. I wasn't blown away at the prospect of such a simple dish when there are some far more unusual – but non-vegan – options on the menu. However, once it arrived I was quickly reminded that sometimes simple is best; the tomatoes were so flavourful (definitely not the kind you buy in a British supermarket…), the bread was soft and crisp in the right places, and the rocket was topped with a yummy balsamic glaze.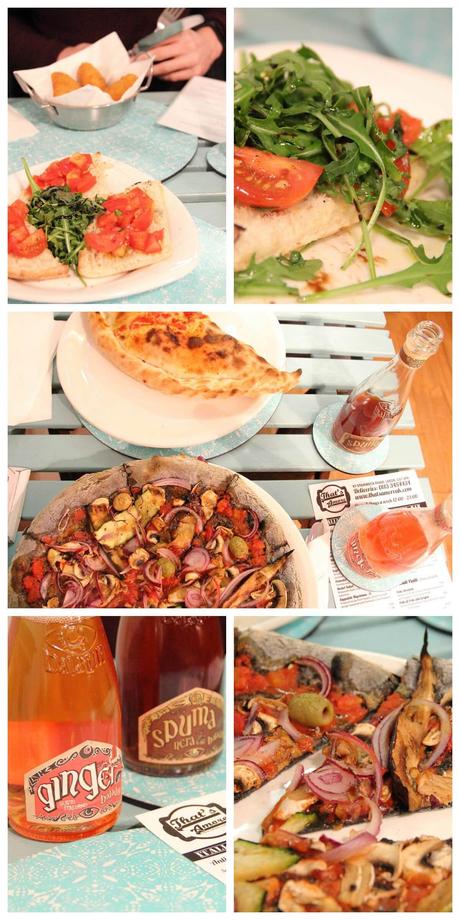 For the main course, I opted for the Vegetariana Pizza Nera. It comes topped with a selection of chargrilled vegetables, and I customised it with no cheese and extra olives. Another twist I went for was choosing the Pizza Nera base: a real black pizza base made with vegetable charcoal. The idea is that the vegetable charcoal helps to detoxify your body and prevent bloating and upset stomach. Though the flavor of the base wasn't too different, I'm a sucker for novelty – it looked awesome and I'm sure I didn't feel as heavy as usual afterwards.
Though I've had cheese-free pizza plenty of times, I still find myself thinking every time that I just don't miss the cheese. If you're curious, or not veggie, Pete went for the arancini followed by a calzone (there's a glimpse here and there in my photos!).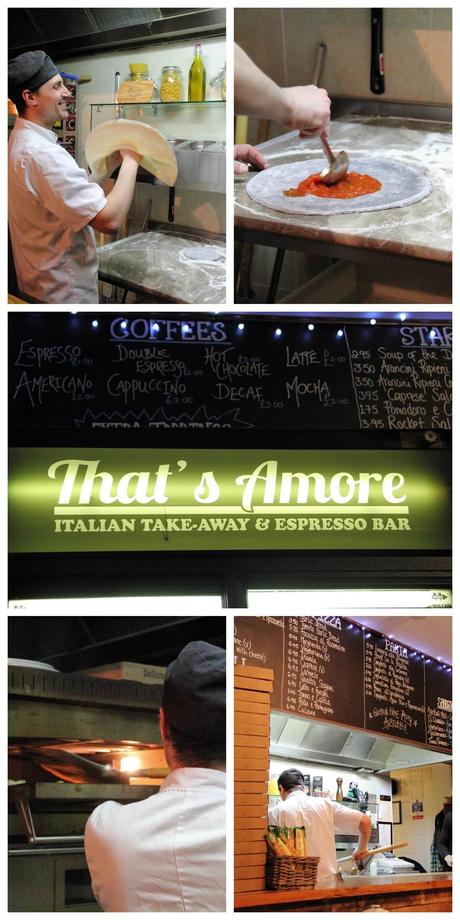 Overall, I had a great experience having my first fully vegan meal at That's Amore and I'll be happily sticking to ordering vegan pizzas – with the black base, of course! – from now on.
You can like That's Amore Leeds over on Facebook or find them at:
Address: 97 Stainbeck Road, Meanwood, LS72PR, Leeds
Phone: 0113 3454434