copyright 2020 Art of Living, PrimaMedia,Inc./Maria Liberati
I think the dogs of the world are uniting..so happy their owners are home with them 24/7..in this time of self isolation..and social distancing...
My daily to do list looks like this:
hug the dog..feed the dog..give belly rubs to the dog..play with the dog..walk the dog...cook for the dog..sleep with the dog...
Not anything wrong with that..it's actually fun..I love spending more time with my fur baby.. My dog has been part of my family and part of my life for all of her 4 yrs. Her tail wags, kisses and hugs are my comfort when life gets really challenging. Her love is unconditional and so genuine, so I can't help but want to show her how much I appreciate that.
I experienced this while living in Europe and just loved how people there make their dogs part of their life, they take their dogs to the restaurant with them, shopping with them, out for a Sunday stroll and more. They make such wonderful companions if you treat them as one.
Sweetie eats breakfast, lunch and dinner with me. She eats breakfast at the table with me. For dinner I set out a blanket on my carpet and sit next to her, she has her dish in front of her, I have mine..well I eat with fork and spoon..she just licks her plate and sometimes asks me to feed her by hand..it is a social thing..she loves eating together.. I do too
Since she likes to do what I do, I have tweaked my recipes for my dishes to be also dog friendly so she can eat them..especially when she eats with me so I can make her her own version..
Here is Sweeties' dinner salad (I always eat a salad with my dinner-sometimes before, sometimes after). She was always begging me for mine, so I made a recipe especially for her.. if you let them taste different flavors they really will appreciate that you take the time for them.. eating greens is good for them..So here is
Sweetie's Dinner Salad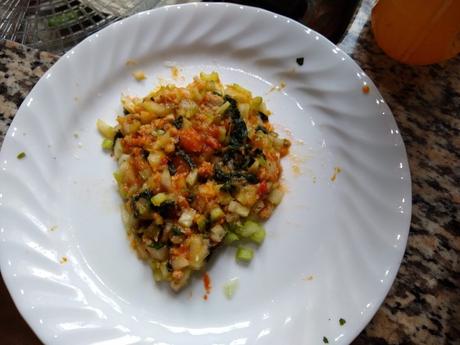 ..the secret ingredient for her salad is my Mom's meatballs ..
...1/4 fresh cucumber peeled-and chopped...1/2 fresh celery stick-chopped finely.....1 tablespoon of canned pumpkin.....1/2 tablespoon fresh spinach chopped....1/4 Mom's meatball......1/2 tablespoon mom's sauce.....1/4 tsp of parmigiana reggiano...mix together so all ingredients are blended together....Serve on a beautiful dish! and you will have one happy pup!! And if you don't have sauce and a meatball substitute a tsp or so of peanut butter..
Here are more dog friendly and healthy recipes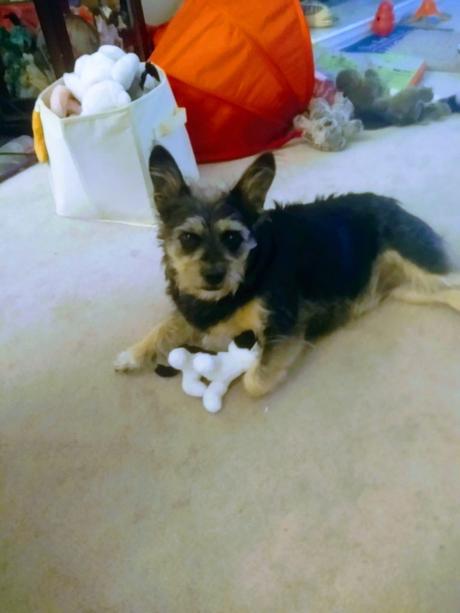 The best way to make use of time at home is to cook great food..for delicious recipes get your copy of the Gourmand World Award winning book The Basic Art of Italian Cooking: Holidays and Special Occasions-2nd edition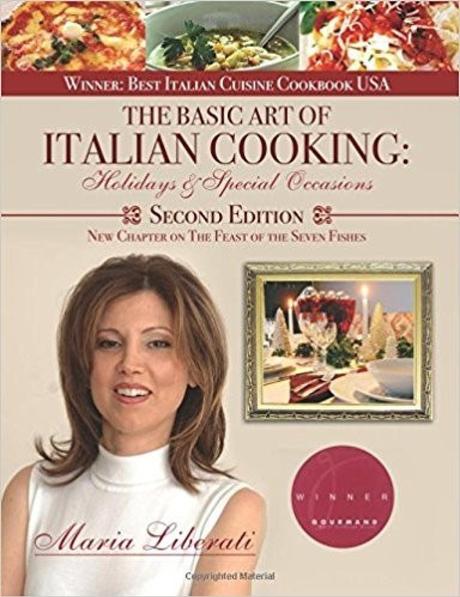 Gourmand World Award winner

Maria Liberati