Manhattan's theater district is filled with all sorts of restaurants that provide tasty pre or post theater eats. After I saw Phantom of the Opera at the Majestic Theatre, I stopped by Thalia for a later night dinner. Thalia is a modern American restaurant that serves your typical seafood, pasta, and steaks. It is located just steps away from most theatres and is an excellent place to relax and talk about post-theatre thoughts.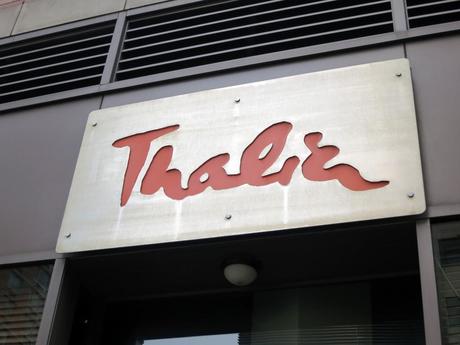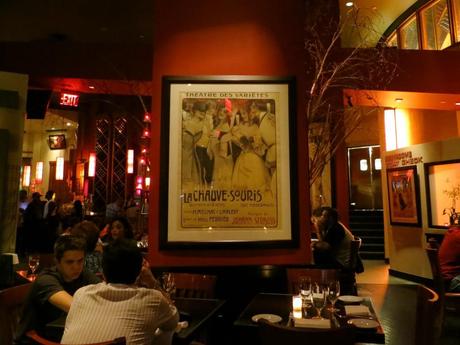 I started off my night with a few oysters. They were all very fresh and tasty, and I liked how they came with some very delicious sauces. Another neat thing about these oysters is that the ice tray came with a map that indicated which oyster was where. Very considerate for us amateur oyster fans!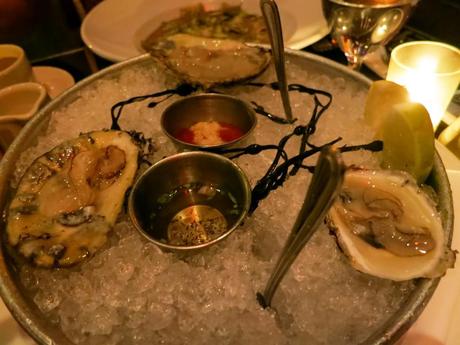 East Coast Oysters (~$2.25 each)
For my main dish, I got the Butternut Squash Gnocci. These gnocci look like carrots but actually have nothing to do with them! Instead, they are seasoned with smoked tomato sauce and covered with crispy pork confit. This unusual gnocci plate was very delicious, but I would've liked the pasta to be more chewy than soft.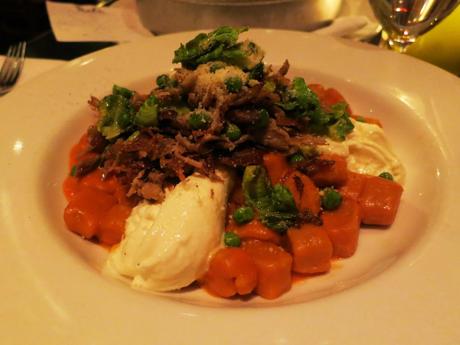 Butternut Squash Gnocchi ($23)
My friend opted for the Mushroom Duxelle Ravioli. This ravioli is stuffed with mushrooms and served with cheese and porcini truffle sauce. The cheese and the sauce together provide each piece of ravioli with an intense and indulgent taste. For a vegetarian dish, this was absolutely fantastic.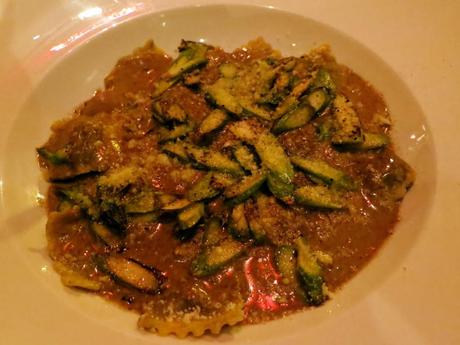 Mushroom Duxelle Ravioli ($19)
I finished off night with a Tiramisu Classico. It was a fairly good slice, but nothing too too special. It was a bit dry for my liking, but its appropriate level of sweetness added a few points.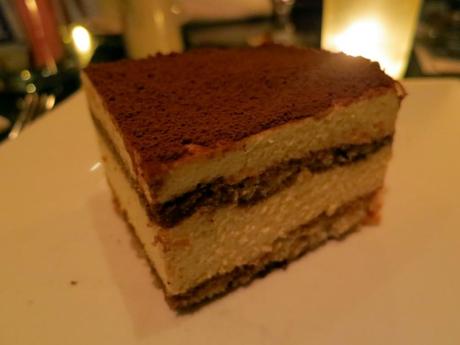 Tiramisu Classico ($8)
For a meal that was decided out of convenience, Thalia was not disappointing at all. In fact, it turned out being one of my better meals in Manhattan. If you're ever in the area during happy hour in the afternoon, stop by for their $1 oyster deal! Other than that, this is a very candid restaurant that's even worth intentionally going to.

Convenient location in theater district
Fairly delicious food

A bit pricey for standard food