Dining in the Mount Pleasant area has been a frequent activity of mine as of late. After each meal, I always try to squeeze in a visit to Sweet Revenge for dessert if my company is up for it. It's gotten to the point to which servers have recognized me by now. Sweet Revenge is an old fashioned dessert house on Main street that has a neat Adam's Family look to it. Although a tad bit small, this restaurant is the most perfect unexpected place to have an intimate conversation over dessert. It also helps that this dessert house is open till 1am on weekends.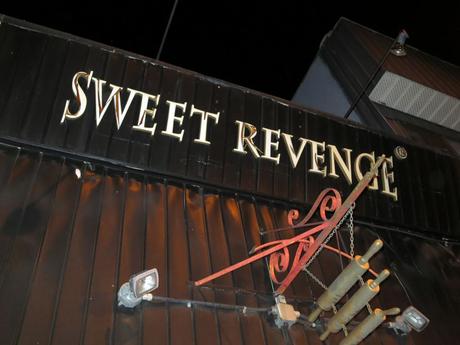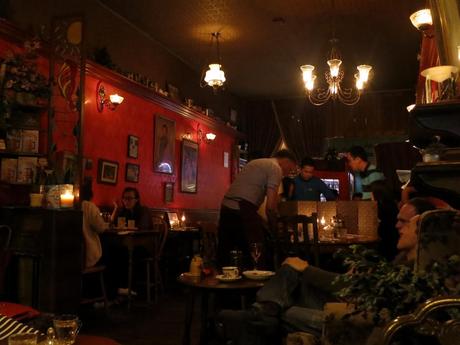 I don't avoid drinking coffee late at night, so in all my visits I get a Fresh pressed coffee. The coffee here is from Salt Spring Coffee Co. and it has a strong aroma that I really enjoy.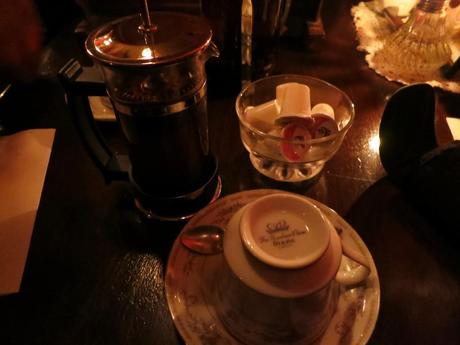 Small Coffee ($3)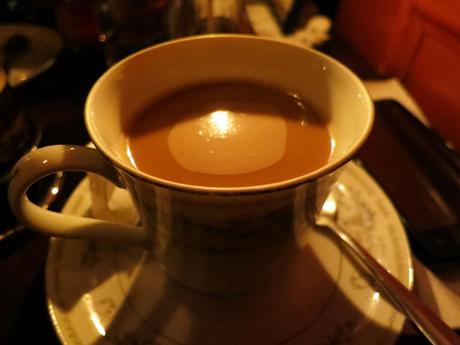 During my last visit I got the Tiramisu to eat. This tiramisu was one of the best I've had in time! It had a smooth and moist texture with just the right amount of sweetness. It's not drenched in kahlua like Anton's tiramisus are, but this one was still nowhere neat dry. I almost wanted to get another one.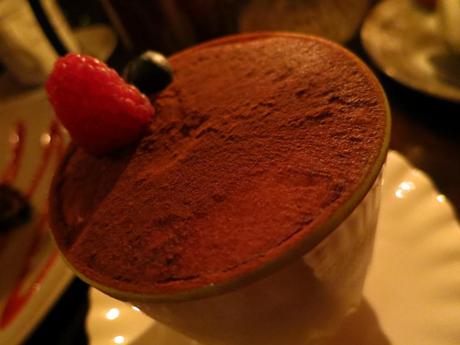 Tiramisu ($7)
I also got the Chocolate Mousse Cake to try. This wasn't as mindblowing as their Tiramisu, but it was still fairly good. A tad bit too much on the sweet side, but other than that I enjoyed its melt-in-your-mouth texture.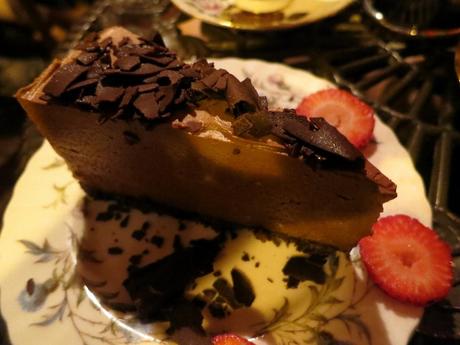 Chocolate Mousse Cake ($8)
My one friend got the Smooth Operator, a cake with a name that we immaturely laughed at for a bit. Vague as the name sounds, this cake is actually a chocolate sponge cake with raspberries, whipped cream, and mascarpone cheese. This cake was extremely delicious, we both enjoyed how the sweet chocolate at the sour raspberries tasted together. The mascarpone cheese also helped to add some more light but noticeable flavor to the cake.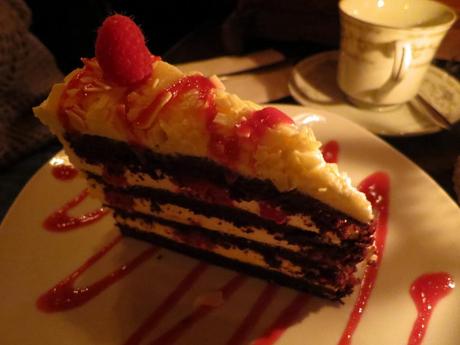 Smooth Operator Single ($10)
My other friend got the Sweet Revenge, the signature dessert here. It's a dense and rich cake that's covered in chocolate ganache, and sort of reminds me of the Opera Cake at Thierry. I'm not a fan of rich and heavy cakes, so I wasn't too crazy for this one. But, for what it was, it was fairly well done – chewy and not overly sweet. My friend liked it a lot though, so I guess it was just a personal thing on my part.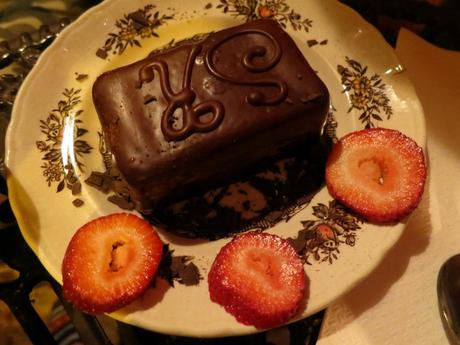 Sweet Revenge ($6)
If I could come to Sweet Revenge everyday, I would. I'm a very picky eater with desserts, and yet nothing here displeased me. You would think that a dessert house with this name would offer very strong sweets, but actually their desserts win with being more on the mild side. I would choose to come here on Halloween instead of trick-or-treating…not that I have that option anyways.

Amazing desserts that aren't too sweet
Very neat spooky decor

Restaurant is small with small tables
Slightly pricey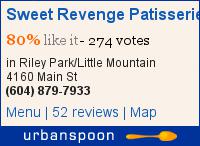 Thanks for reading, and please LIKE or comment below to show your support!
Follow me on Facebook, Twitter, or bloglovin'.