Last week after Yoga, my friend Courtney and I went to Sweet E's in Kerrisdale to pick up a birthday cake for her brother. Courtney said she was drawn to the place because of their intricate cake designs and she also liked that it's a family business owned by three sisters. Upon stepping into this bakery, I was already welcomed with scents of scrumptious pastries.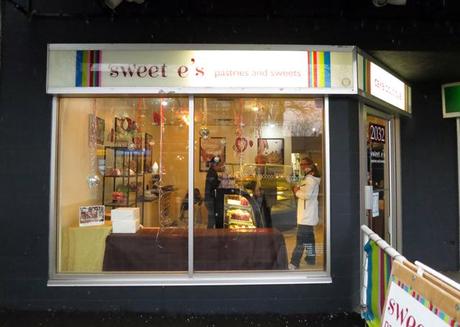 As I do at all other bakeries, I decided to try out Sweet E's Macarons. I got the lemon, coffee, pistachio, and raspberry flavours. These macarons were decently-sized and were very delicious! They had a good chewy texture to them and had an appropriate amount of sweetness – so much better than Faubourg down the block.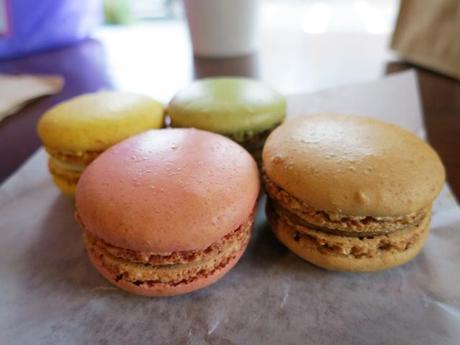 Macarons ($1.95)
Other than the macarons I also got some Mini Cupcakes. These cupcakes had a fluffy texture and were nicely decorated, but they were a tad bit too sweet for my liking. My friend liked them a lot though, so perhaps it was just me!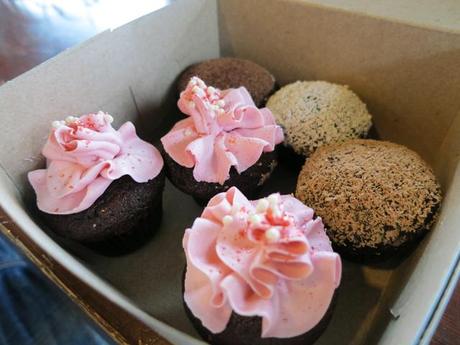 Mini Cupcakes ($1-2)
I would definitely consider coming back to Sweet E's again because I like how it's a small and homey bakery that isn't overly commercialized. The pricing for their pastries is reasonable and overall I was happy with all that I tried. They also do custom and personalized birthday cakes (see gallery here), so this is an awesome place to get a special cake that can't be found anywhere else. All in all, this is probably the best bakery in Kerrisdale!