My family from Alberta is down in Vancouver this week, which is why I've had less time to blog lately. But on the bright side, I've been exploring a lot of great restaurants with then and have been liking what I've tried. The first restaurant we went to was Shanghai Wonderful Restaurant in Richmond. I rarely eat Chinese when I'm not with family, so it was a nice change of menu for me.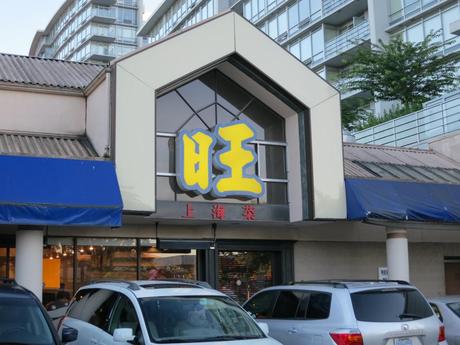 We kept things simple by ordering their set menu for 4 for $78. It consists of a total of eight dishes, so it's definitely a great value for a family dinner. The first dish that came was a cold appetizer, the Chicken with Wine. I loved the amount of wine flavour in this chicken because it was very refreshing and appetizing, making it a good starter dish.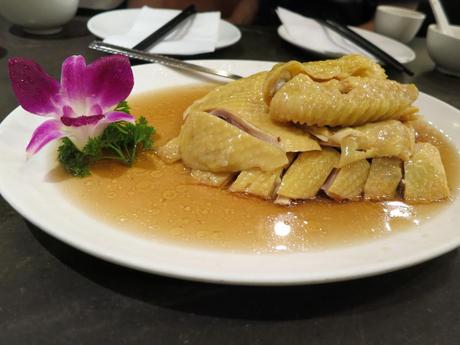 Chicken with Wine
The next in line was the sweet and sour soup. A classic Chinese soup that's always fun to have, this soup was generously sized and was packed with all sorts of ingredients (most of which I didn't recognize). It was just the right level of spiciness that gave a bit of a kick without making my throat flame.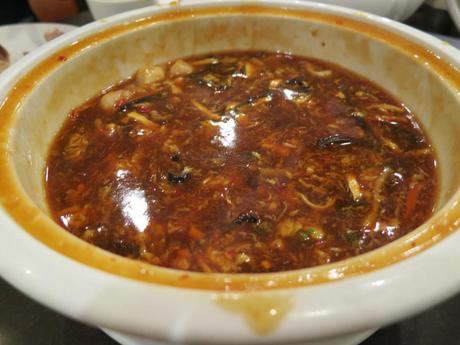 Sweet & Sour Soup
The stir-fried shrimp was the next appetizer that we got. My mom liked how this shrimp was just lightly stir-fried with no signs of MSG at all. Not the most flavourful shrimp I've had, but at least it was healthy.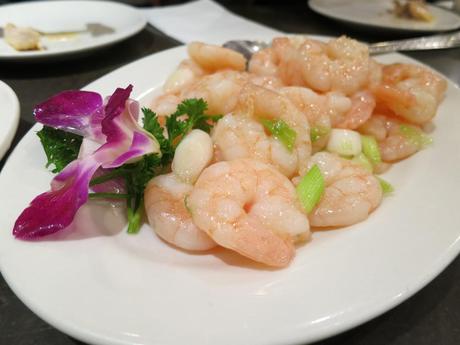 Stir-Fried Shrimp
I normally am not a fan of green beans, but this dish of green beans with chilli sauce kind of changed my mind. The spicy sauce was a nice touch that concealed some of the things I don't like about beans.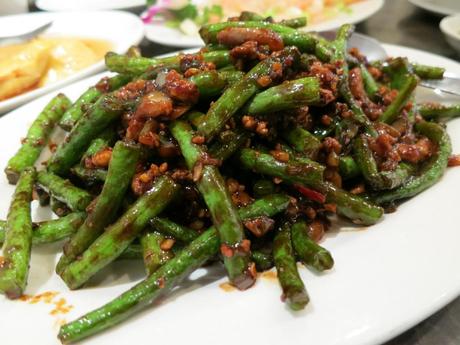 Green Beans with Chili Sauce
I always feel that a Chinese meal isn't complete without rice. We got a typical fried rice with our set that was massive. It was a decent-tasting rice that I had for brunch the day after.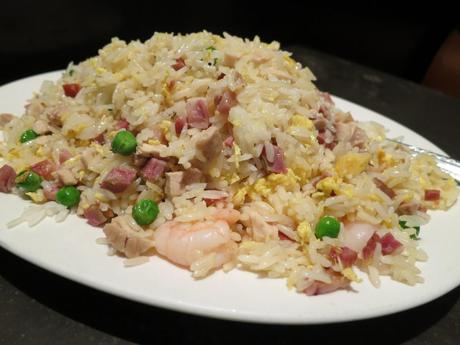 Fried Rice
My favourite dish in this entire set was the egg and pork hot pot. It's a rather unique dish since it's rare to see eggs and hot pot go together. The eggs were heavy in flavour and the pork wasn't too fatty, hence why I liked this so much.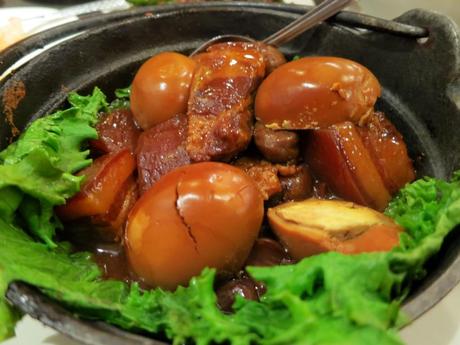 Egg and Pork Hot Pot
Shanghai Pork Buns (Xiao Long Bao) are the first that come to mind when I think of Shanghai food. I was glad they came with our dinner set since they're my sister's favourite. These buns were fairly delicious, but a little too salty in my opinion.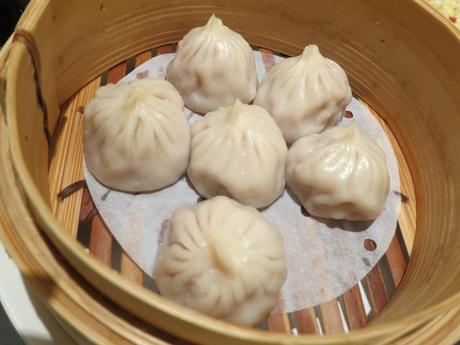 Shanghai Pork Buns (Xiao Long Bao)
Traditional Chinese desserts are always very interesting to me because they're so different than Western desserts. The dessert that we got was the pumpkin rice cake. Basically they're fried rice cakes with mashed pumpkin in the middle, and asides from their differences, they were very delicious. A little oily for dessert, but I wouldn't mind having them again.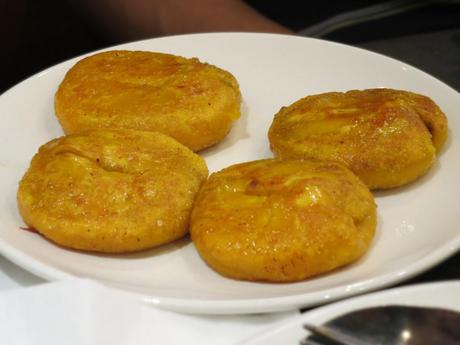 Pumpkin Rice Cake
Shanghai Wonderful Restaurant gave us a lot of bang for our buck. For less than $20 per head, this was an affordable and delicious place to have Chinese dinner. It's not the most luxurious and fancy Chinese restaurant there is, but I felt that we got more than what we paid for. Especially after hearing my mom complain about how expensive Chinese food in Alberta can be, I think I wouldn't mind coming back to this restaurant again.

Very good value (we had lots of leftovers)
Food was generally good

Loud and crowded atmosphere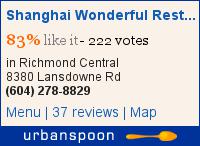 Thanks for reading, and please comment or click "Like" below to show your support!