I've been told numerous times that a trip to New York isn't complete without a meal at the Shake Shack. Shake Shack is a fast food chain that started off from being just a single hot dog cart in Madison Square Park. Today, Shake Shack has 6 locations in Manhattan only, plus even more along the East coast. I stopped by their location by Times Square out of convenience one day and was surprised with the crowd that was there. But with all the hype that this restaurant has, I figured the wait would be worth it.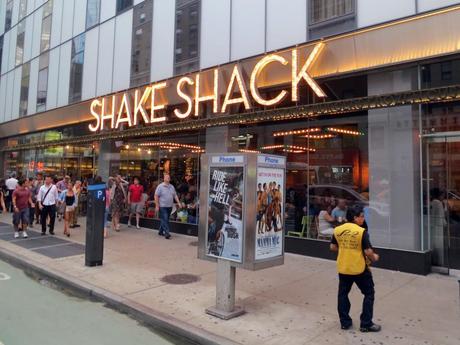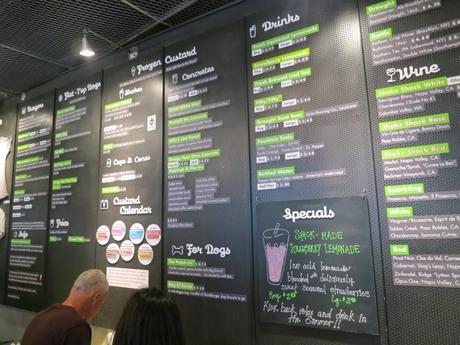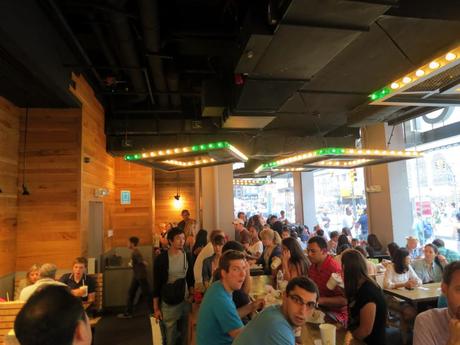 With the dozens of staff working, my order didn't take as long to process as I had expected. I got their signature Shack-cago Hot Dog because it's what got the company rolling. This hot dog was very well-cooked, not burnt and not raw at all (a shame because I like burnt hot dogs more). It had lots of veggies on it that gave it a nice spicy taste, but was a nightmare to eat because the hot dog was overflowing.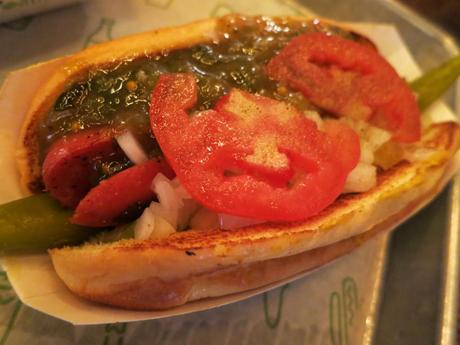 Shack-cago Hot Dog ($4)
I ordered some Fries as my side dish, and they were pretty darn good. These crinkle-cut fries were very crispy and warm, and I couldn't find a single burnt or flawed fry in my entire tray. And for just $2.65, I got a lot of bang-for-my-buck from these little guys.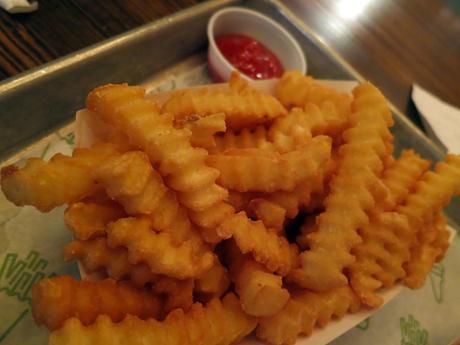 Fries ($2.65)
In all honesty, I'm not as crazy about the Shake Shack as most of my friends are, since I'm just generally not a fan of fast food. But for what it was and what it cost me, I'd say that this was a decent meal. On a side note, what's odd to me is that this "fast food" isn't even that "fast" to get, since I've never walked by a location that had no long line-up. Nevertheless, it is indeed quite unbelievable that this restaurant chain was once a single stand, and for that I've got to give it to them that they're doing something right.


Long line
Not mind-blowing in my opinion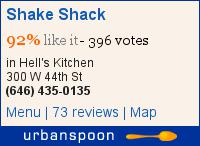 Thanks for reading, and please comment or click "Like" below to show your support!