There are plenty of reasons why the original Serendipity 3 on the Upper East Side is famous. First of all, this novelty cafe has been open since 1954 and is one of the area's oldest restaurants. Since then, this restaurant has offered many notable menu items that can't be found anywhere else, some of which are even in the Guinness book of world records! Because of this cafe's unique and quirky style, it has thus been a favorite of many celebrities and tourists. Serendipity 3 now has three other locations across America, but there are specific fond sentiments and history that are affiliated with the original one only.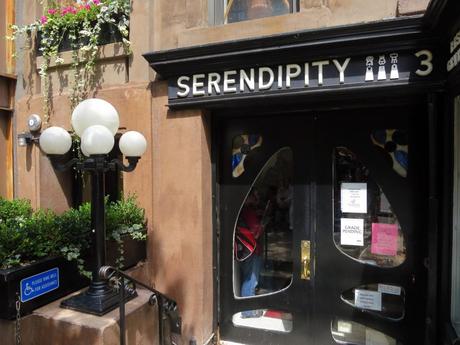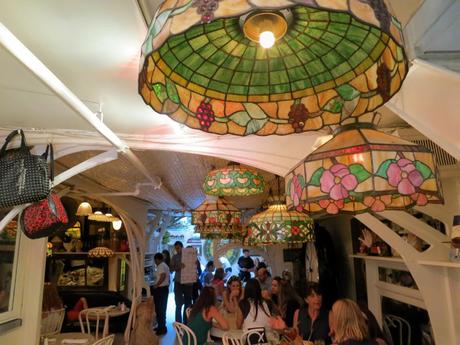 I stopped by Serendipity 3 after an afternoon stroll around Central Park nearby. Everything at this restaurant is meant to come as a surprise, including the menu.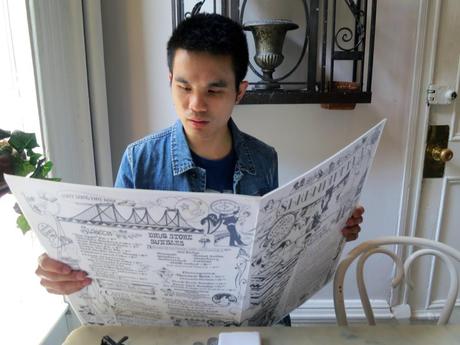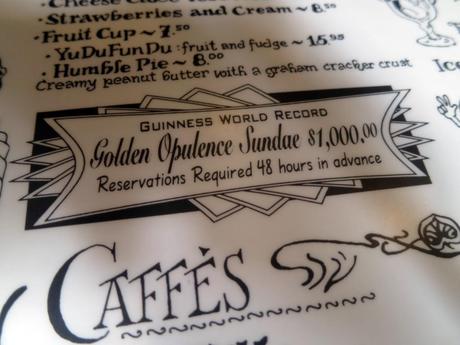 I first ordered an Iced Coffee to drink. This drink caught me off guard because it was a lot bigger than what I expected it to be in. I overall liked this drink because it had a strong coffee taste, but what was unfortunate was that they didn't have any liquid sweetener for me to use.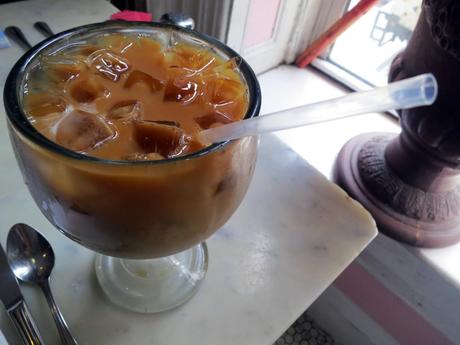 Iced Coffee ($3.40)
To start things off, I ordered Serendipity 3′s famous Foot Long Hot Dog. It was so long that it needed to take up two hot dog buns! This hot dog was fairly delicious, though not as filling as one would expect. It's more of a starter than a full meal, especially if you share. With some ketchup and relish, this was American fast food at its finest.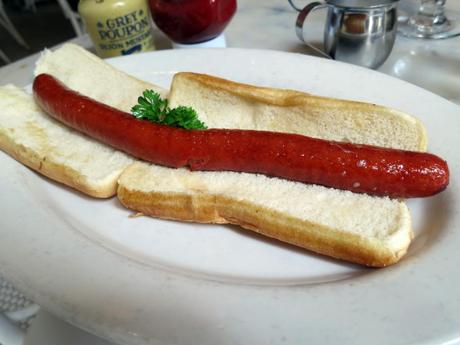 Foot Long Hot Dog ($8.50)
For my entree, I got the Cheddar Omelette. Like everything else, this omelet was very big and even came with slices of bread. The inside of this omelet was indeed very cheesy and I liked it a lot. I would've liked the egg to be a bit more well-done though, but that's a personal preference.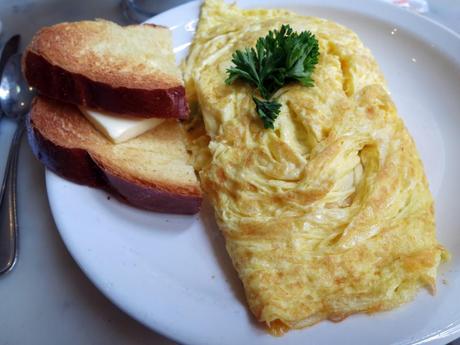 Cheddar Omelette ($9.50)
My friend ordered Chicken Nachos with Chili to eat. This dish has nachos covered with chili over top, accompanied by a salsa sauce for dipping on the side. This chili was adequately spicy and tasted very good with the crunchy nachos. I was confused by how there was so little salsa though, but otherwise this finger food was quite enjoyable.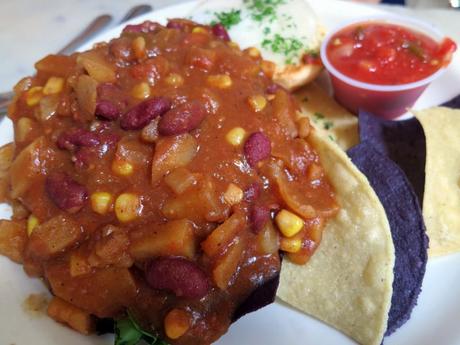 Chicken Nachos with Chili ($10.50)
For dessert, I got their Dark Double Devil Mousse. I opted for this dessert because I thought that dark chocolate would be less sweet, but unfortunately that was not exactly the case. It was mildly too sweet for my liking, but I do applaud the soft texture of this mousse.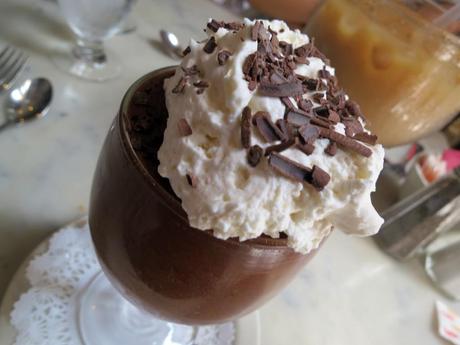 Dark Double Devil Mousse ($8.50)
Serendipity 3 is guaranteed to be a fun and memorable experience for everybody. This cafe is a true gem of the Upper East side and has its fame for good reason. The food here is buzz-worthy and definitely a meal that will fill you up. However it's not anything mind blowing other than its size though, but that's to be expected for its relatively low price point.  If you're feeling whimsy and looking for a lunch that matches your mood, then the Serendipity 3 cafe is the place for you!

Massive portions
Reasonable prices
Quirky decor

So-so tasting food
Food often goes to waste