Even though the sun is behind the clouds today, spring is here and we can try to create the spring mood inside our homes with simple decorating changes. Like introducing textiles and colourful accents, adding flower patterns and nature elements. It is possible to create a new look and change the style of a room in a matter of minutes with these small additions: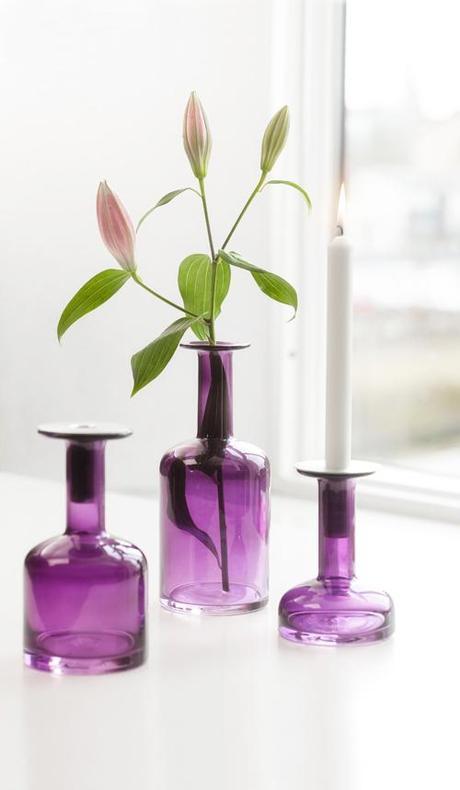 Pava Purple Candle Holder in Assorted Sizes design by Sagaform - it can either stand alone and also inspire to various formations with different colours and sizes. Mouth-blown glass with removable holder in aluminum  / Dia 4 1/8" small: 5 7/8"medium: 7 7/8"large: 9 7/8"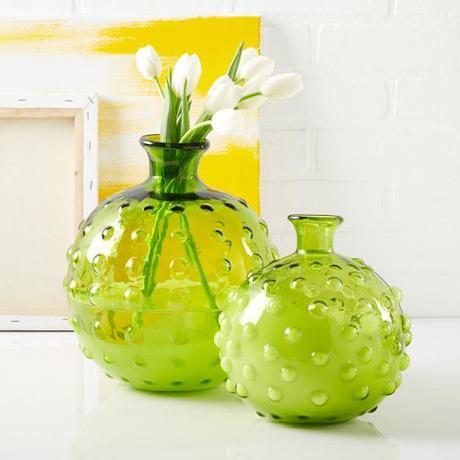 Set of 2 Green Hobnail Decorative Vases design by Twos Company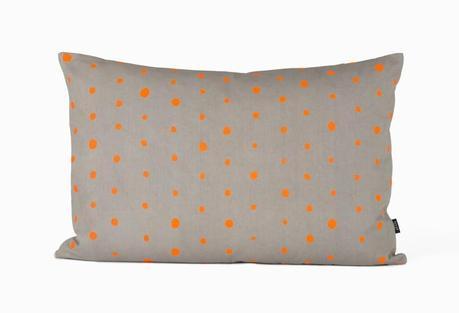 Dotted Neon Cushion design by Ferm Living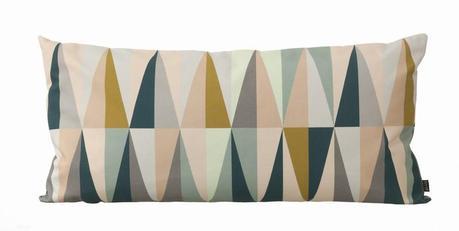 Large Spear Cushion design by Ferm Living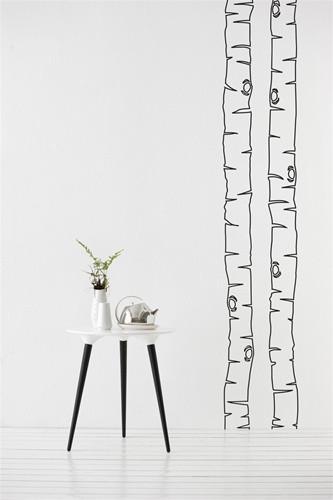 Birch Wallsticker design by Ferm Living - Cut the sheet so you have each stem as a separate stickers. This way you can place the stems just as you like and create your very own Birch sticker. You can place the stems end to end to make tall Birch trees or you can place each stem separately.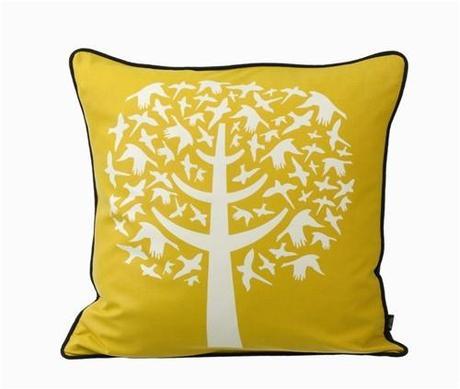 Bird Leaves in Yellow design by Ferm Living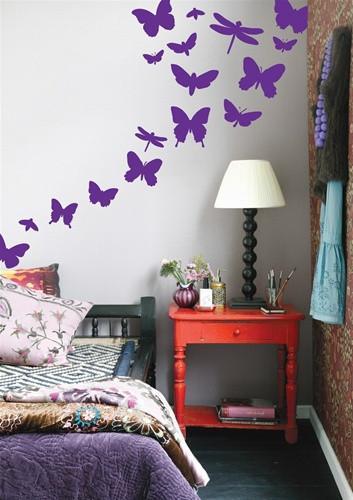 Butterflies Wallsticker in Violet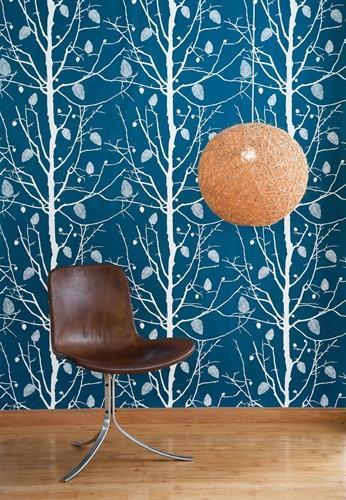 Family Tree Wallpaper in Petrol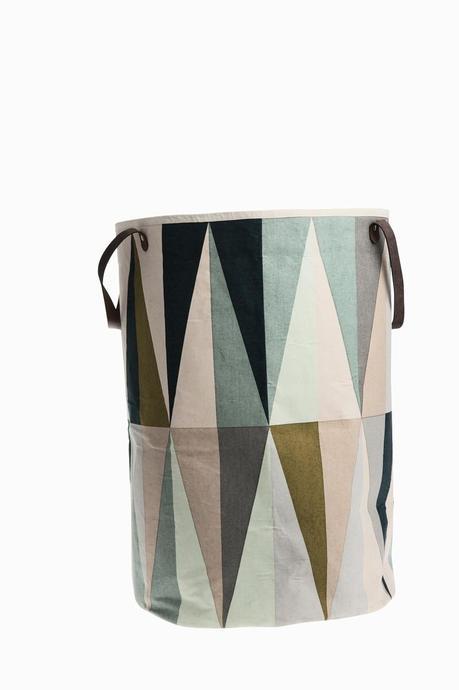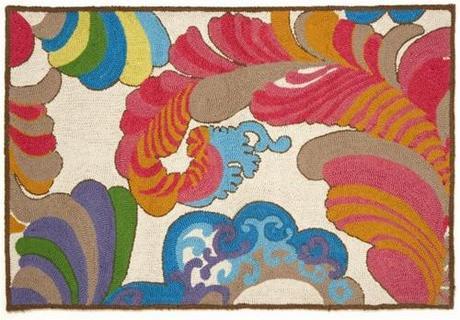 Cochella Hook Rug design by Trina Turk - the perfect little accent rug for bedside, a dressing room, or in your favorite reading nook.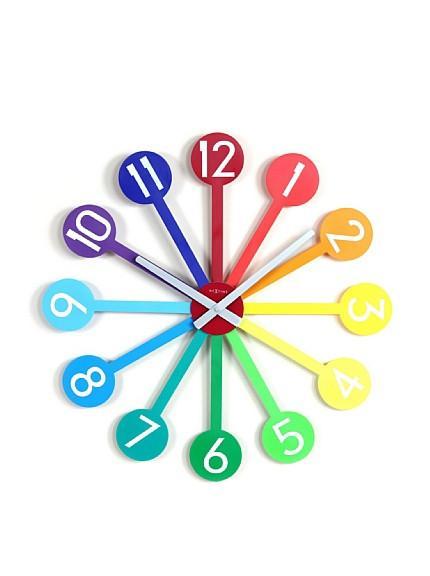 Rainbow Sunburst Wall Clock in Multi-color design by Nextime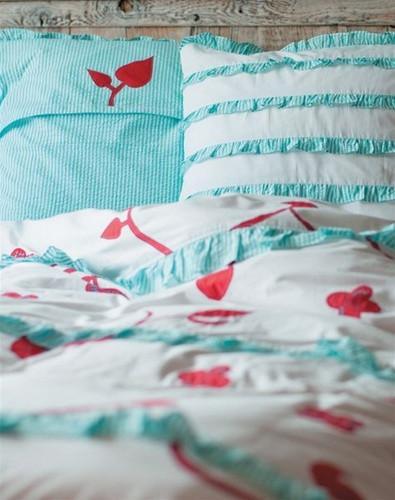 AnnaRose Bedding design by India Rose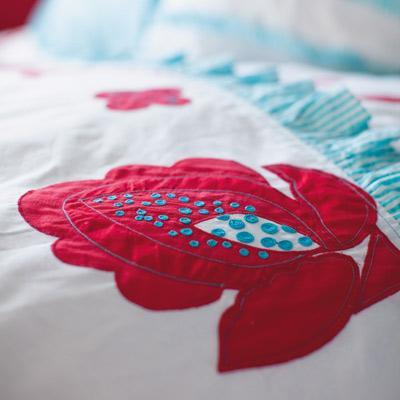 Email ThisBlogThis!Share to TwitterShare to FacebookShare to Pinterest