Remember when I
won some shopping credits for Cudsly
and I bought Mila her 2 weeks supply of Huggies Dry? Well, it had ran out and I knew it was time for a change. It's not working for us anymore.
We had been using the same brand since birth. Yeah, we tried to switch a couple of times but only Huggies Dry worked for Mila. It keeps Mila dry all night. She is a heavy sleeper and no leaks even after 8 hours of sleep. It does not get soggy so she feels comfortable wearing it. More importantly, no rashes.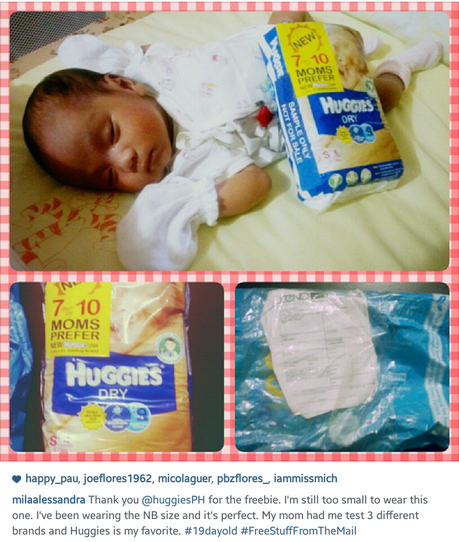 Huggies fan!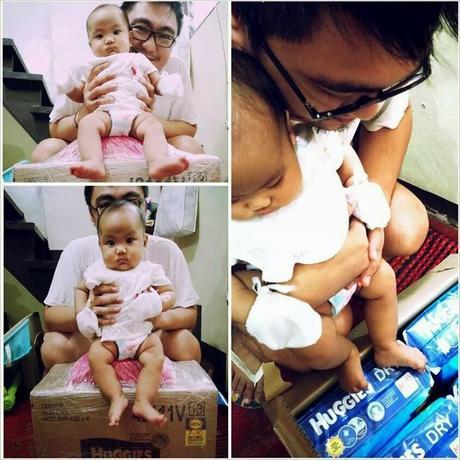 Got to stock up with a big delivery 
Then Mila started running around. I now got a wiggly giggly girl who just can't sit still. Sometimes, she gets so intrigued by the diaper tapes, she keeps pulling on it until it's not sticky anymore and we have to change her unwet diapers. Changing her diapers is a struggle. Just imagine my 57 year old yaya Nanay Dina trying to hold down this uber active girl. Impossible.
Let me tell you two tricks Mila had been delighting us with recently: tumbling and putting on her own jammies. Everytime we lie her down to put on her diapy, she takes it as a cue for gymnastics time. Tumbling, roll over, wiggle and shake, you got the idea. On moments when I am just too tired, I just let her go commando. Then one time, I saw her trying to put on her jammies. One foot in, another foot follows. And she keeps doing that for skirts, shorts, and panties.
This is when I knew it's time to switch to
HUGGIES DRY PANTS
. Huggies Dry Pants still has the same great quality we're used to with Huggies Diapers. In addition, it has an elastic waistband that makes it easier to put on Mila. It just feels like her regular panties so no fighting during diaper changes anymore. She actually loves the chance to show off her new pants-wearing skills. Mila can also tumbling all day and I know we're safe. The waistband is sturdy enough that it can withstand all the pull and stretch this toddler can do. No more tapes so no more unnecessary changes. More savings for me!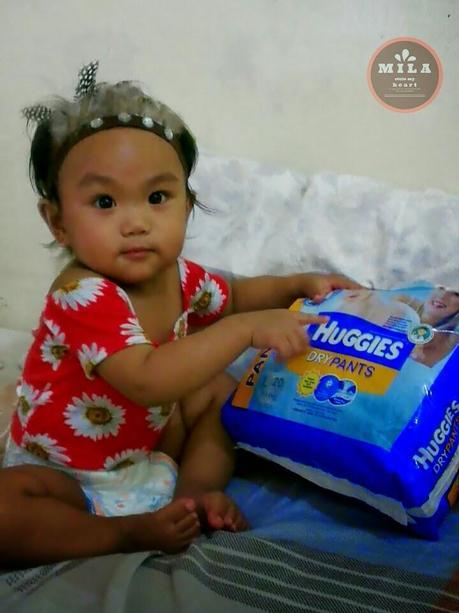 Easy Palit
is really possible with #HuggiesPantsUp. One STEP, two STEP, pants UP! Done in 3 seconds. You too can experience hassle-free diaper change up. Get your
 Free Huggies Dry Pants
 here.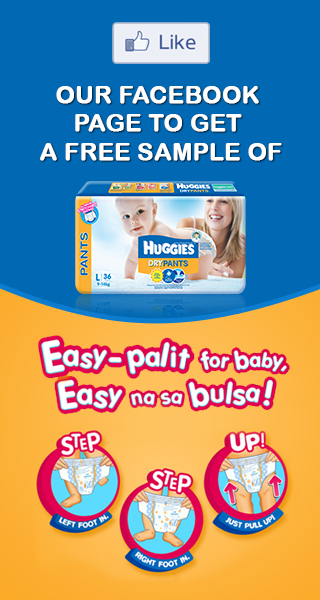 Once you've got your baby feeling comfortably dry with the Huggies Dry Pants, it's time to show off your baby's dance moves and get a chance to
win 1 year's supply of Huggies Dry Pants
. Just take a video of your baby dancing to the Huggies' "Step Up" Jingle then go to Huggies PH Facebook Page to join.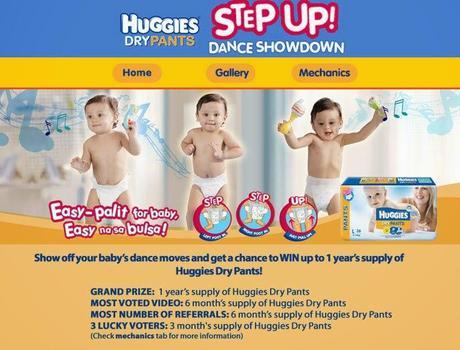 Nuffnang Philipines
has a special contest for Nuffnagers too. Year-Long supply of Huggies Dry Pants Plus
Overnight Hotel Accomodations for 2 + Spa Gift Certificates are up for grabs. Click here for full mechanics. Mom and Dad gets to have fun too! So Nuffies better sign up!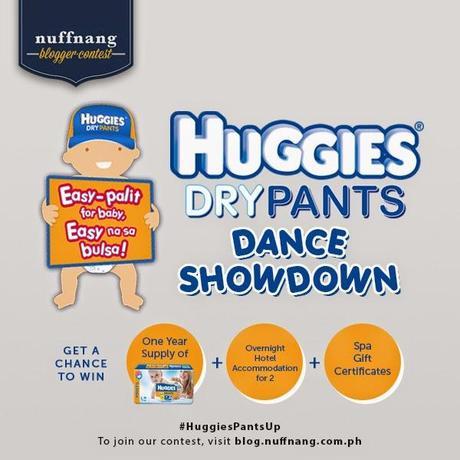 Well of course we are joining! Mila definitely know how to bust a move. We want to continue our Easy-palit moments with #HuggiesPantsUp. See Mila's kulit moves in Instagram and please vote for us!