BM# 51 -- Baking Marathon: Day 2
Bake of the Day: Breads -- No Fuss Foccacia
After yesterday's Easy Sandwich bread, today is an equally easy and no-fuss focaccia recipe. I already posted a focaccia recipe, but that one has an overnight biga and involves quite a bit of folding and mixing. This quick focaccia takes less than 2 hours from start to finish and has almost similar soft texture and aroma of garlic and herbs.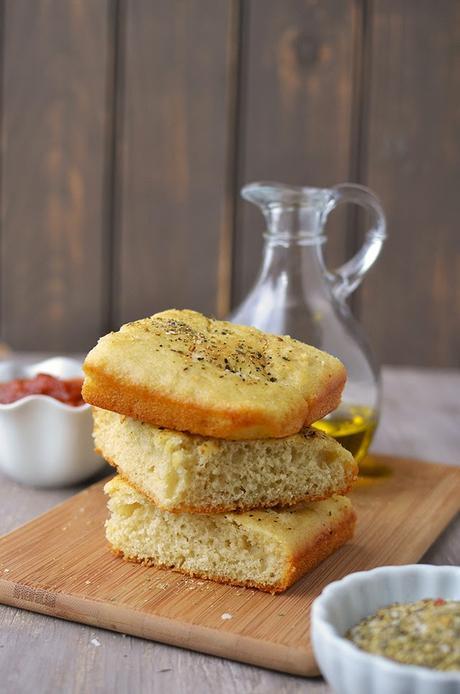 So now, I don't have to wait for hours to make chewy, delicious focaccia. Start the process in the evening and you will have fresh bread right out of the oven for dinner.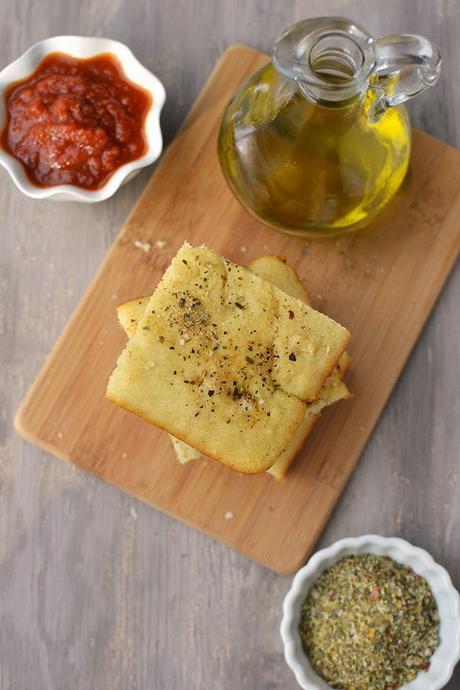 It tastes great when eaten warm, but if you have the patience to wait for it cool down, then a tomato-mozzarella sandwich is a great way to eat this focaccia.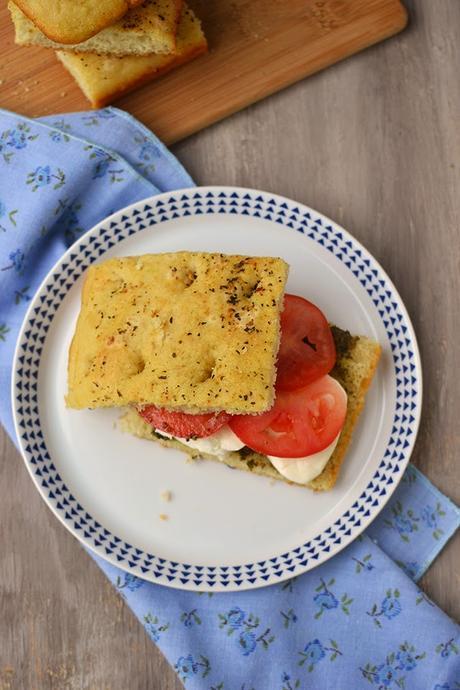 Recipe from King Arthur Flour:
Ingredients:
All purpose flour - 1cup
Whole wheat flour - 1cup
Semolina/ Fine sooji - 1cup
Instant Yeast - 1tbsp
Warm Water - 1½cups Salt - 1tsp
Garlic flavored Olive oil (or use herb infused olive oil) - 3tbsp, plus more for drizzling in the pan
Pizza dough flavor - 4tsp
Vermont Cheese powder - ¼cup  Pizza Seasoning - as needed
Method:
Lightly grease a 9"x13" pan, and drizzle 1~2tbsp gralic oil into the bottom.
Combine all the ingredients except for the pizza seasoning and beat at high speed with a mixer for 60 seconds.
Scoop the sticky batter into the prepared pan, cover the pan, and let the dough rise at room temperature for 60 minutes, until it becomes puffy.
While the dough is rising, preheat the oven to 375°F.
Gently poke the dough all over with the index finger. Drizzle lightly with the garlic oil and sprinkle with pizza seasoning.
Bake the bread until it's golden brown, 25~30 minutes. Remove it from the oven, wait 5 minutes, turn it out of the pan onto a wire rack. Serve warm or at room temperature.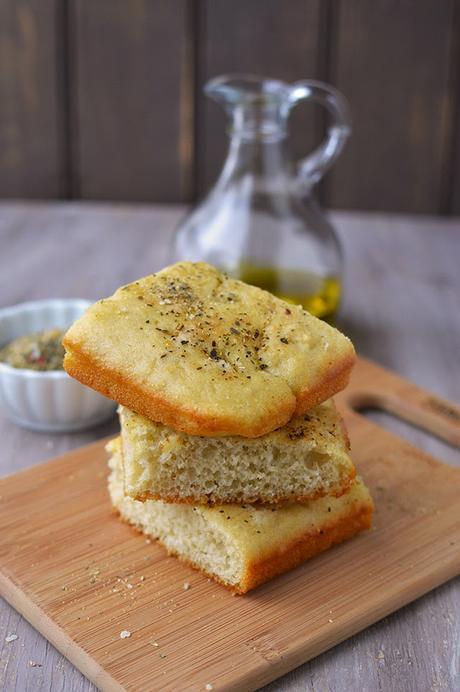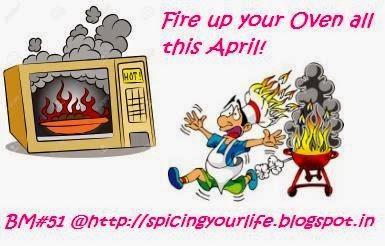 Check out the
Blogging Marathon page for the other Blogging Marathoners doing BM# 51.
An InLinkz Link-up