Mashed sweet potatoes are buttery, slightly sweet and have an ultra smooth and creamy texture that is hard to beat! Simple to prepare and can be prepped ahead and re-heated.
There are two camps of people: those who like their sweet potatoes on the sweeter side, and those who do not. Me? I'm a huge fan of these mashed sweet potatoes: they are slightly (but not overly) sweet, but still savory, buttery, and sooo tasty!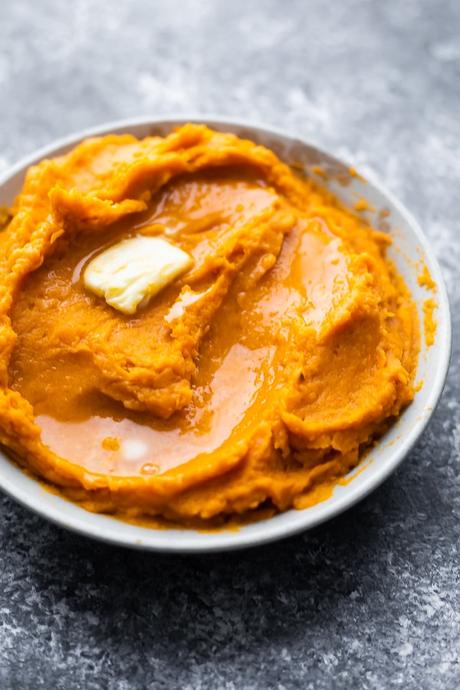 These mashed sweet potatoes are the perfect low-maintenance holiday side dish. They take around 40 minutes to prepare (mostly inactive time), and you can even make them ahead and re-heat for the big meal.
We also love this sweet potato mash recipe for a weeknight dinner. Sometimes I get creative and change up the flavors…but we always come back to the classic sweet potato flavors: cinnamon, maple, and butter.
Sometimes you just can't mess with the classics!
Why you'll ♡ these mashed sweet potatoes
they are silky smooth
you only need 6 simple ingredients and 30 minutes to prep them
you can make them ahead and reheat