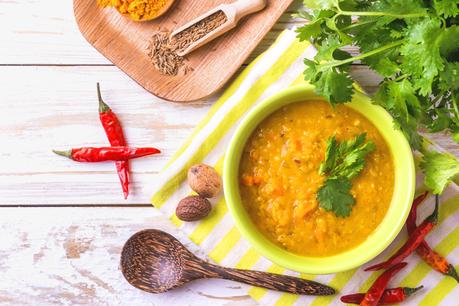 Omg you guys, I am obsessed with my Instant Pot. I use it at least once a week (sometime more) and it has made making healthy meals for dinner so much easier during the week! It's never more than 20 min of active time, and then I literally just set and forget. It's fantastic.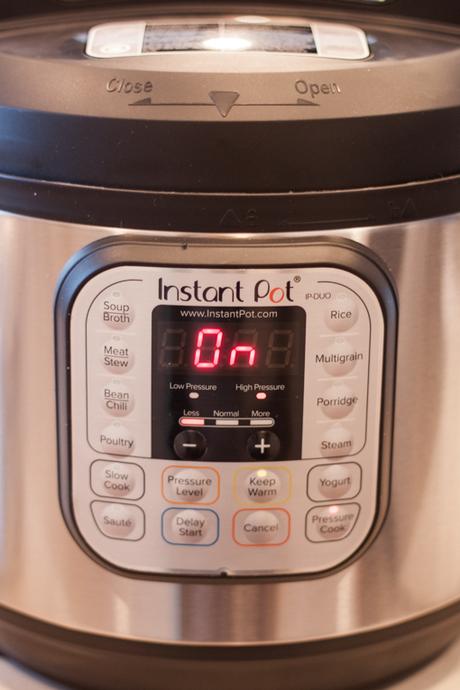 One meal that we eat fairly often is dal with sabji (or sautéed vegetables). Since I got the instant pot, I have realized that I can make sort of a dal "stew" with veggies added in! Talk about a great one pot meal with almost no cleanup.
When I'm making this sort of stew, I like to throw in any leftover veggies I have in the fridge. On this particular day, I had cauliflower, bell peppers, and carrots - but you can throw in just about any combination of vegetables you like.
This dal is a hit with my whole family - including the husband! You can make this recipe without an instant pot, but it's just so much easier with one when you don't have to sit there watching your lentils cook on the stove.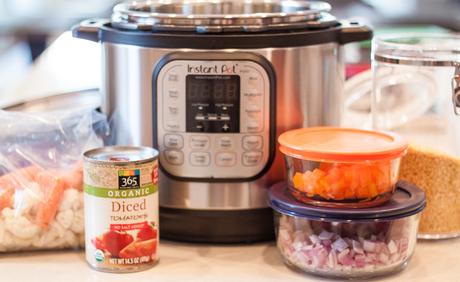 This yummy Indian dal "stew" is nutritious and delicious, vegetarian (and vegan) and freezes really well too - batch cooking anyone? :). It's packed with protein, gluten-free, keeps you full forever, and tastes so good you won't even realize it's good for you! I like to call it my "superfood" dal because of all the great vegetables I end up adding to it (there's always one cruciferous veggie and oftentimes either spinach or kale that I'll throw in too).
I use Moong Dal for this recipe because it cooks down really well and becomes super creamy. For curry powder, I absolutely love Simply Organic's Curry Powder - it has the perfect balance of heat and warm spices and gives the dal complexity of flavor.
Serve it with warm sprouted wheat tortillas, quinoa or brown rice, or top it with a dollop of lowfat plain greek yogurt for some extra protein. I hope you love this recipe as much as we do!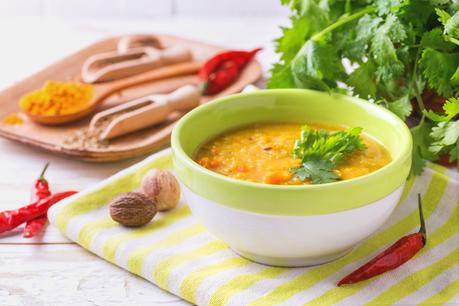 Ingredients
Instructions