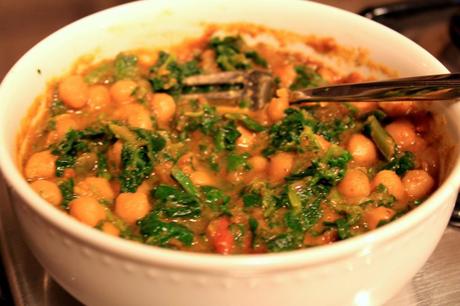 Usually I love making things from scratch. I like the process of seeing separate ingredients come together into something delicious, kind of like a little masterpiece in my kitchen. But other times, I just want something healthy and nutritious that takes under 10 minutes to make.
This weekend was one of those times.
I was generally bored with my standard 10 minute meals for lunch, and I wanted something spicy that tasted like it had been slowly cooked for hours without me having to stand there and cook it for hours.
Enter: Channa and Saag curry that I ate with Naan and Yogurt.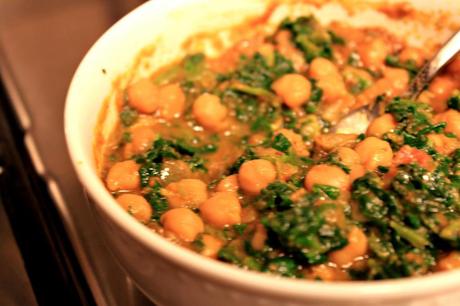 Can you believe the photo above is of a 10 minute meal? Thanks to a little bit of creativity and a lot of frozen ingredients, I made it happen. Trader Joe's played a big part too – thanks Trader Joe's

The Ingredients:
1 package Trader Joe's frozen Channa Masala
About 1 cup frozen organic spinach
1/2 piece of Trader Joe's frozen Regular Naan (their Garlic Naan is great too)
1 single serving of 0% Greek Yogurt
Here's what the Channa Masala and Naan look like if you haven't seen them before: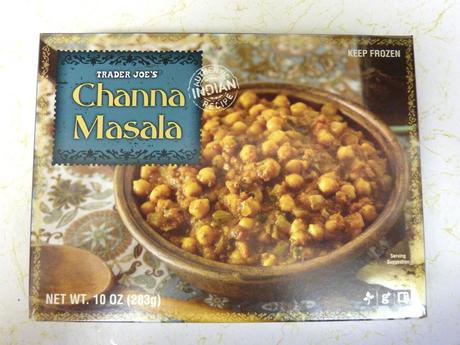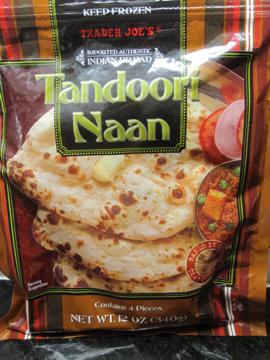 The Directions:
d
Heat up the Channa Masala in the microwave according to the package directions. Empty into a bowl and add in the spinach. Microwave again for 1-2 minutes until everything is warm and combined.
d
Serve with Naan and Yogurt. The entire process won't take more than 10 minutes, I promise!
d
I love how fluffy and soft the naan gets once you heat it up – it tastes like what you'd get in a good restaurant.
d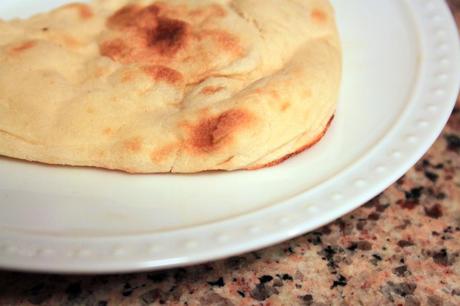 d
The Greek Yogurt balanced out the dish perfectly, since it was cool and creamy to counteract the spiciness of the curry.
d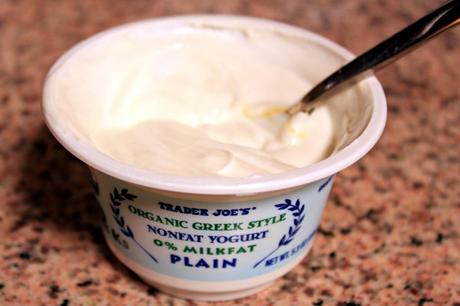 d
The thing that I love about these frozen foods is that they're all-natural – no weird preservatives involved. And they have pretty good stats: 1 huge piece of naan has 180 calories, 3g fiber and 4g protein. The entire box of Channa Masala (which is a lot especially once you add the spinach), is 360 calories with 10g fiber and 10g protein.
d
I ended up having 1/2 a piece of naan (~100 calories) + 3/4 of the saag/channa mixture (~270 calories) + 1 serving greek yogurt (90 calories). All in all, it was an extremely filling and satisfying lunch, and it really did taste like it had been cooked for hours on the stove. Success!
d