Easy homemade protein bars that taste just like a cinnamon roll! Save yourself money by making your own protein bars; they are no-bake, made with a few simple ingredients and soooo much better than store-bought! Post includes a video tutorial.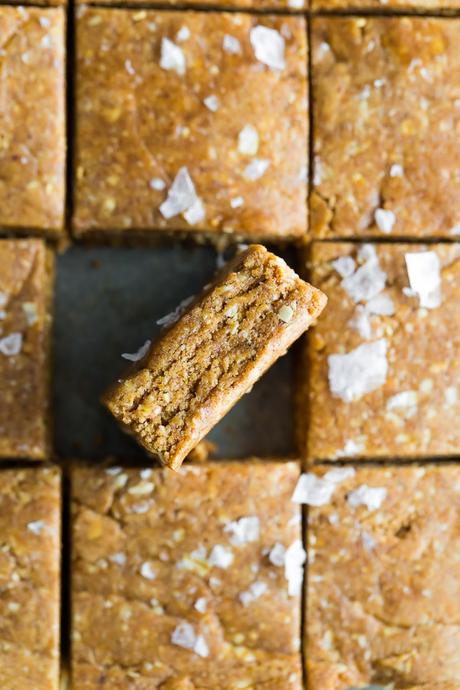 Ever since baby was born, I have been hungry. Not just hungry but HUNGRY!
I need protein to keep me full and have been loving protein bars to help fill me up. I've tried a few different brands out there…some are totally full of chemicals (not going to name names here), while others are full of real ingredients (ie: Rx bars!).
The thing that they all have in common? Protein bars are expensive! Some of them are up to $4 per bar, which is pretty pricey for a snack.
My solution? Let's make homemade protein bars! I was surprised at how easy these were to prepare and not only that, but they rival pretty much any protein out there in terms of flavor.
Continue reading: Easy Homemade Protein Bars (Cinnamon Roll)