This easy Greek seasoning blend is made with simple pantry staples and is perfect for sprinkling on fish, chicken, and veggies! Gluten-free, clean eating, vegan and paleo-compliant.
Homemade seasoning blends are one of my favorite ways to save money and avoid unhealthy additives found in store bought seasonings. This easy Greek seasoning blend is one of our favorites for meal prep, along with Jamaican Jerk Seasoning and Homemade Fajita Seasoning. If you want to batch prep a variety of seasonings, check out these 7 Dry Rub Recipes!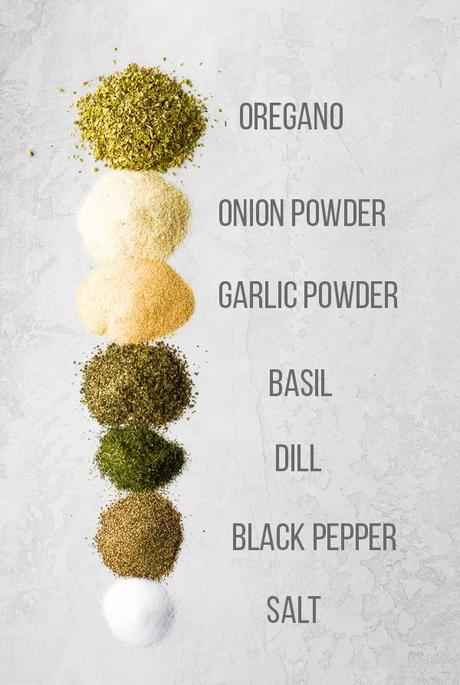 This easy Greek seasoning blend is delicious on fish, chicken and veggies. It is the perfect way to add a bit of flavor without any calories. Not only that, you probably already have all these spices in your cupboard.
By preparing this easy Greek seasoning blend recipe yourself, you are avoiding unhealthy chemicals and other additives you might find in store-bought blends. No MSG or anti-caking agents, only ingredients you trust. Let's mix them together to make meal prep even easier!
Reasons you'll ♡ this recipe
it's packed with flavor from simple ingredients you likely already have in your pantry
delicious on chicken, fish, potatoes, roasted vegetables and more
you'll save time during meal prep with this go-to seasoning blend
Continue reading:Easy Greek Seasoning Blend