This post contains affiliate links which means I receive a commission if you make a purchase using the links in this post.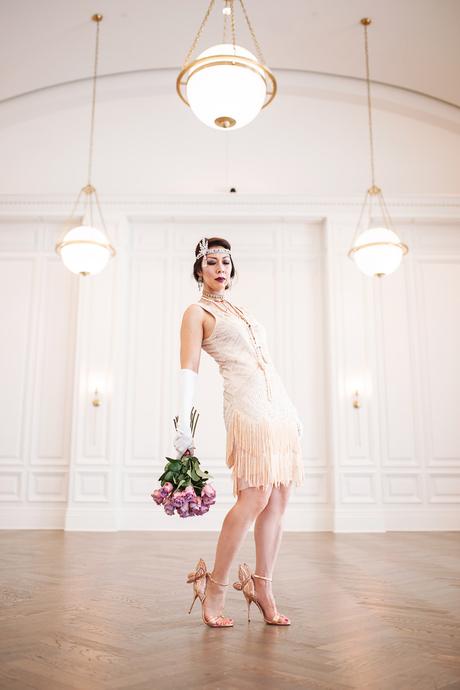 When I was approached to do a Halloween shoot in the 19th Floor Ballroom of The Adolphus Hotel, my mind started racing! How did they know that Halloween was my favorite holiday? Would Angie be as excited as me? I needed to wear something DRAMATIC for a ballroom shoot, and so on and so forth! Literally, I was OVER THE MOON about it!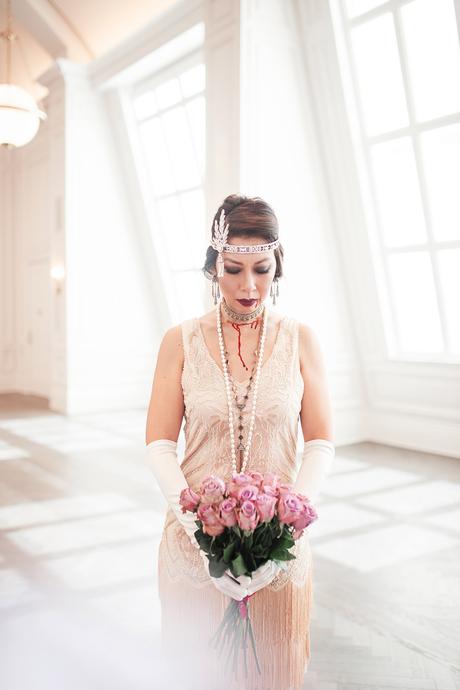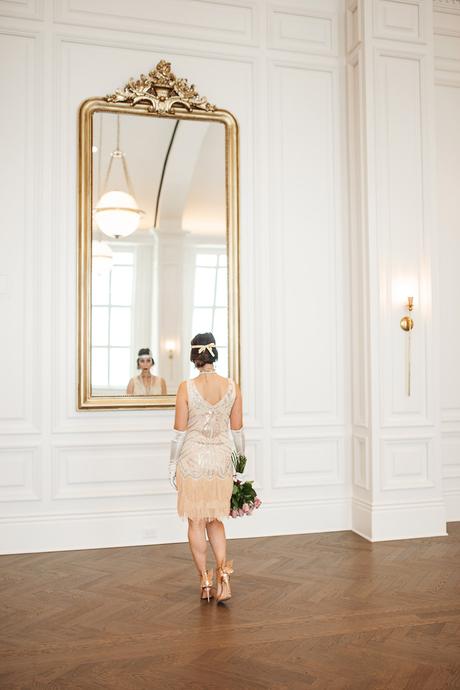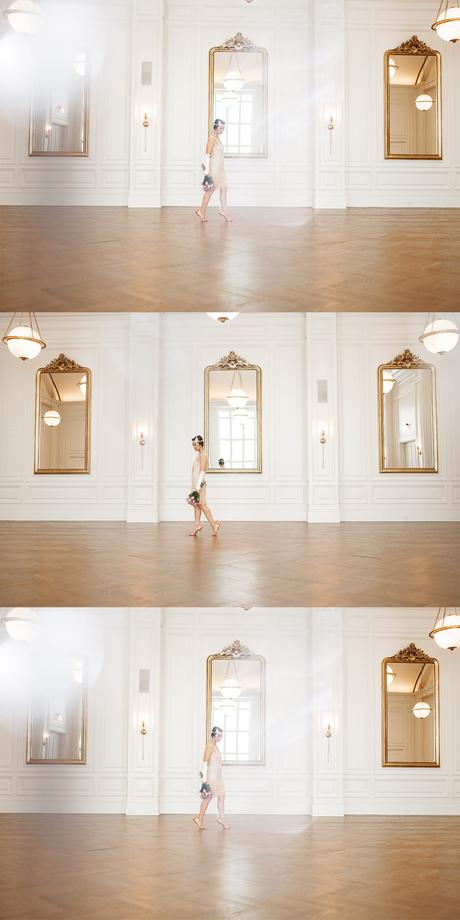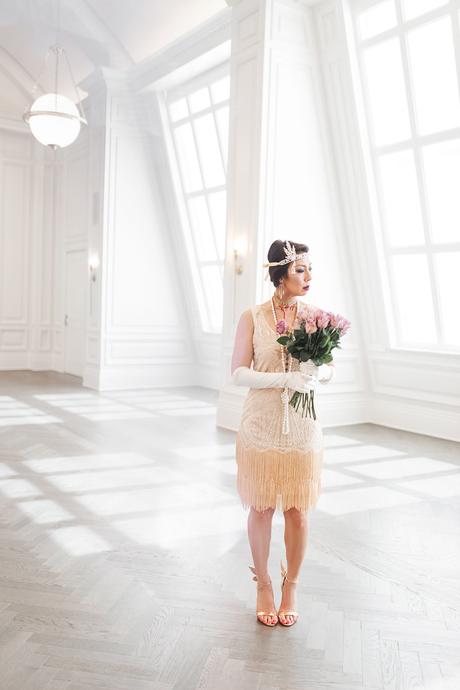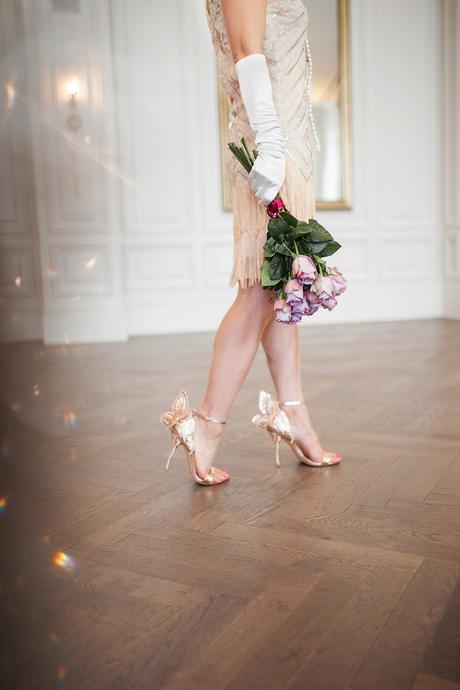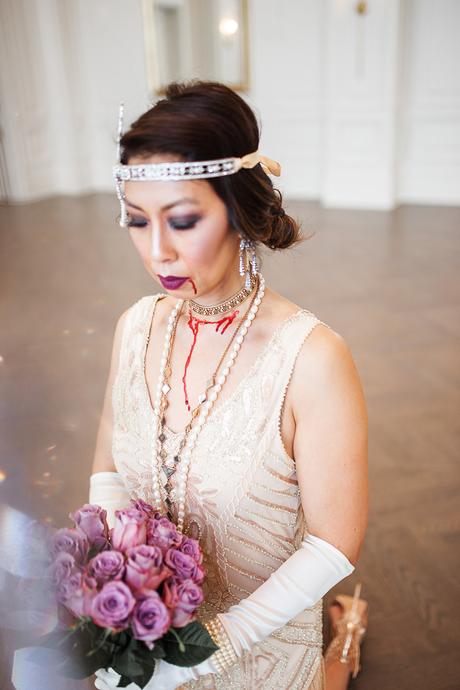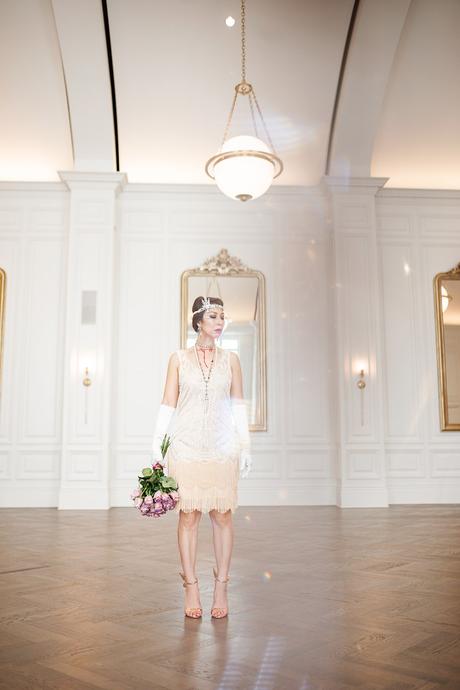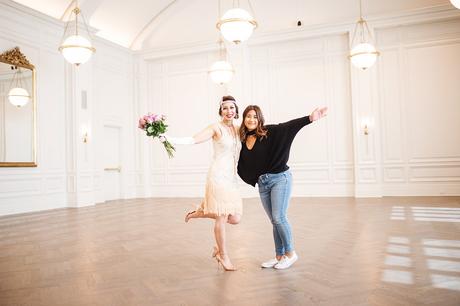 // Photography by
Angie Garcia
//
BACKGROUND
Anyhow, we got the date set and I literally had a DAY to pull everything together! All the thinking and planning in the world needed to come to fruition the day before the shoot.
Originally, I wanted to do a dead bride shoot with my own wedding gown which is one big puffy piece of tulle! Can you imagine anything else? LOL! It was take up lots of space and be dramatic enough for the Adolphus 19th Floor Ballroom. Unfortunately, fifteen years later and it doesn't quite zip up! Another LOL and crying moment.
THE 19th FLOOR BALLROOM
You can just glance at the pictures and see how amazingly beautiful this space is with the vaulted ceiling, magnificent light fixtures, and large natural windows. It's a perfect place for a wedding/reception, bridal shoot, etc. I cannot wait to show you the other looks that we shot in this gorgeous space!
THE HAUNTED ADOLPHUS BALLROOM STORY
After some very quick research (also with the help of my clever and crafty SIL Kathryn), we discovered that The Adolphus Hotel Ballroom has a bit of mystery and history attached. Legend has it that a 1930s bride was to be married in the Ballroom. Her groom never showed. The jilted and embarrassed bride was later found hung in the ballroom. It is said that she roams the halls of The Adolphus sobbing and trailing after hotel guests.
While I was going back and forth to the bathroom for wardrobe changes, I started to get an eerie feeling. I can scare myself with my own reflection. Angie had to come with me to the bathroom since I was so nervous. For the next shoot (you'll see it soon), Angie's camera had trouble focusing almost the whole time. After the fact, we wonder if it was a visitor with us in the Ballroom.
COSTUME IDEA
With knowledge of the story, I decide to pay a tribute to this bride in as a respectful manner as possible. Since my own wedding dress didn't fit, I went with a 20s style flapper bride and found the dress, headpiece, and gloves at Magic, Etc. in Fort Worth. BTW, it's an AMAZING costume store that literally has everything you could possibly need! The total for the dress, headpiece, gloves, and fake blood was ~$100. I cannot believe that I've lived in Fort Worth for eight years and never knew about it. Anyhow, I digress.
COSTUME ITEMS NEEDED FOR 20s DEAD BRIDE:
For makeup, I didn't have enough time OR skill to do something very complicated. After searching YouTube, I found this video from Desi Perkins for Undead Glam makeup, and I modified it by wearing dark vampy lips instead and adding some fake blood. I used black and brown eyeshadow for contouring and highlighter for the white parts. All of this was put on over my existing makeup since we were shooting other looks at The Adolphus Hotel.
MAKEUP NEEDED FOR 20s DEAD BRIDE:
I found the flowers on a last minute trip to Central Market. My original idea was to use dried roses but time was a factor!
ANGIE'S PHOTOGRAPHY
You'll notice some beautiful lights and reflections in the photographs. Angie took some of my rhinestone earrings and held them in front of the lens to create that "magical" look. She is SO talented!
So what do you think of the shoot? Eerie or Scary? Does it look like an easy costume? I promise it was!
Happy Monday Friends! It's finally cold in Fort Worth and in the 40s! I wish it wasn't raining, but I'll still take the cold. I'm gearing up to head to New York for my grandfather's 102nd Birthday coming up. We're making it a quick family trip!
Thank you so much for stopping by and supporting SOS! I truly appreciate it!
JOIN THE #SAMFAM // SIGN UP FOR THE NEWSLETTER BY CLICKING HERE.
CHECK OUT MY INSTAGRAM SHOP HERE TO SHOP ALL OF MY INSTAGRAM LOOKS!