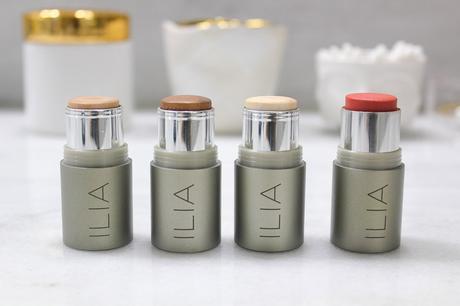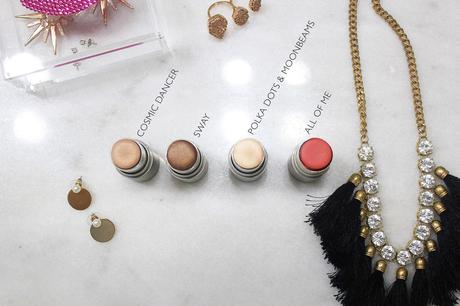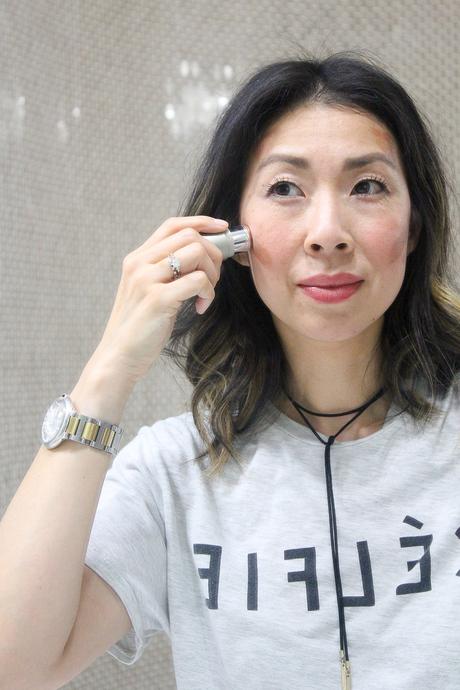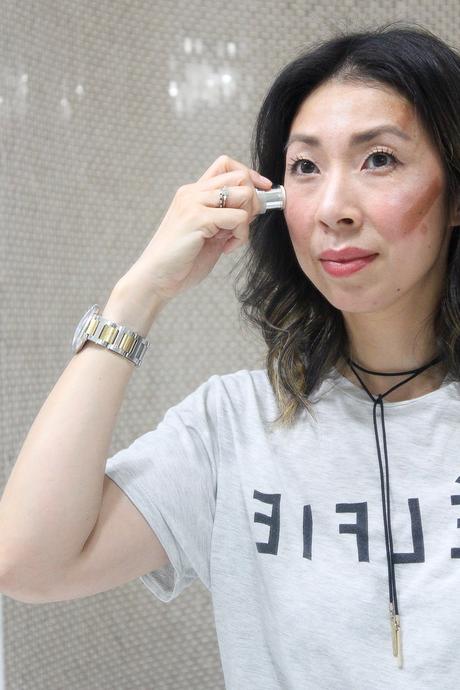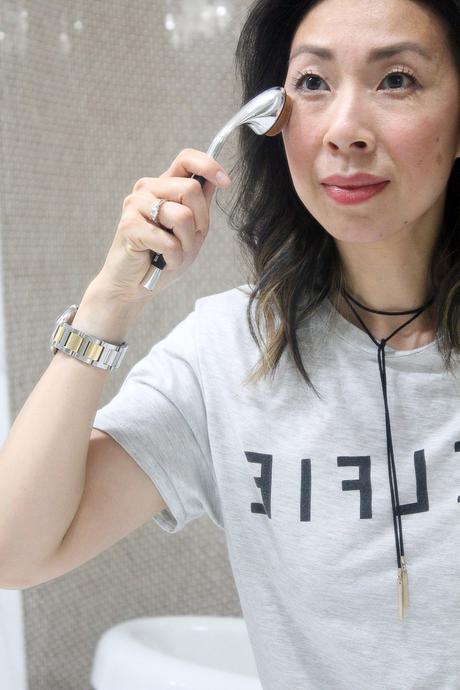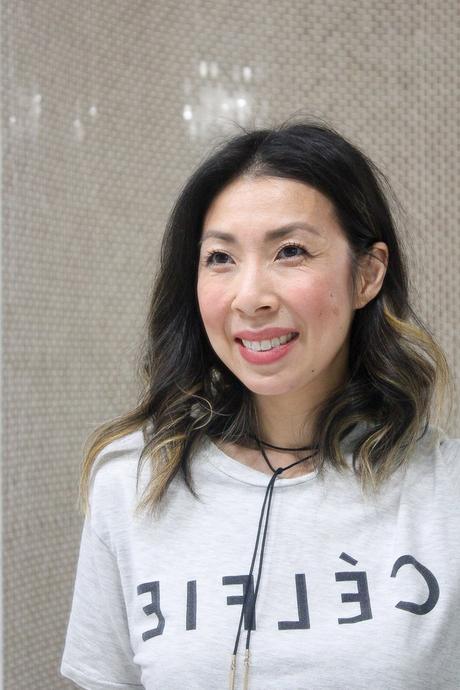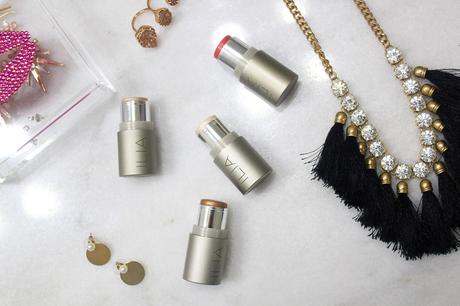 L to R: ILIA Illuminators in Cosmic Dancer, Polka Dots & Moonbeam, Sway and Multistick in All of Me
After Baby MJ was born, I was constantly running on an interrupted maybe 4-5 hours of sleep. Friends would tell me how refreshed and great I looked, and I was POSITIVE they needed corrective lenses. Then, I remembered that I started using a new bronzer and highlighter from ILIA Cosmetics! They are some of my favorite clean beauty products!
So, I'm sharing my quick and easy contouring trick that I use almost daily. These ILIA illuminator sticks are what give me that dewy and fresh face look when I'm tired! In the above pictures, I left the bronzer and highlighter very exaggerated so you could see where the lines go.
Of course, always start with a clean and moisturized face. I use Tata Harper Rebuilding Moisturizer + 2 drops of Replenishing Nutrient Complex. More on my skincare in another post coming soon!
Here are the three easy steps!
BRONZER // First, I add ILIA Sway, the bronzer, to my upper temples. Then, I draw a line down the contour of my cheek. When you suck in your cheeks, the hollows would be where you'd draw the line. This is what gives you "chiseled" cheeks. Mr. S calls it my "war paint"! LOL!
HIGHLIGHTER // Next is the part that the makes you look glowy! First, I add ILIA Cosmic Dancer to the middle of my forehead, bridge of my nose, and the Cupid's Bow (area above the lips, below the nose). Then, I draw a line on the top of my cheek (where the sun would normally shine on you). Lastly, I add a little under the arch of my eyebrows.
BLEND // The most import thing is to blend very well. You don't want white and brown stripes on your face! I use my Artis Oval 6 brush and start with the highlights. Then a quick swipe on the microfiber cleaning cloth so I can start blending the contours.
Voila! You have a beautiful NATURALLY contoured face and the highlighter gives a soft glow! Don't be surprised if you get more compliments than ever!
THE BEAUTY Rx: Put on a fresh face when you're tired with some easy contouring. Get glowy and chiseled with these illuminators from ILIA! No Kardashian faces here, just clean and natural beauty! And if I can do it, then you can too!
For the above natural face, I have on Kjaer Weis creme foundation in Just Sheer (my interview here), RMS Uncover-Up for concealer, RMS Lip2Cheek in Diabolique for blush and lip color, and Hourglass primer + mascara (read the review here).
When I'm really in a hurry, I use the multi-stick for eyeshadow, blush, and lipstick!! It's awesome! Also, I switch out the highlighters between Cosmic Dancer and Polka Dots & Moonbeans depending on how "dewy" I want to look! You can see in the above pics that Cosmic Dancer is a little more subdued.
Do you do contouring and highlighting as part of your makeup routine? What products do you use? Also, let me know if you have any questions about the above steps! And let me know if you want to see a post done with powder bronzer and highlighter!
SHOP THE FACE
ILIA bronzer in Sway c/o
ILIA highlighter in Cosmic Dancer c/o
KJAER WEIS creme foundation in Just Sheer (my interview here)
RMS Uncover-Up
RMS Lips 2 Cheek in Diabolique
HOURGLASS primer/mascara (read the review here)