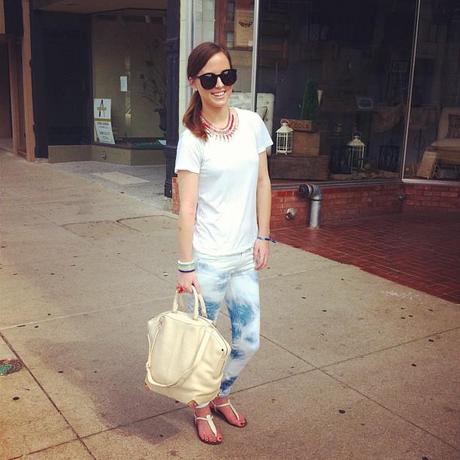 Truth time: Sometimes I oversleep in the mornings. It's true, I in fact am NOT a morning person (as anyone who has to deal with me before 11am will attest).
I frequently wake up to my fifth snoozed alarm, in a state of well...alarm.
"WHAT AM I GOING TO WEAR??" is the thought racing through my brain...usually preceded and followed by a few choice explictives... All that is to say I have formed a fairly effective set of rules for whirlwind dressing.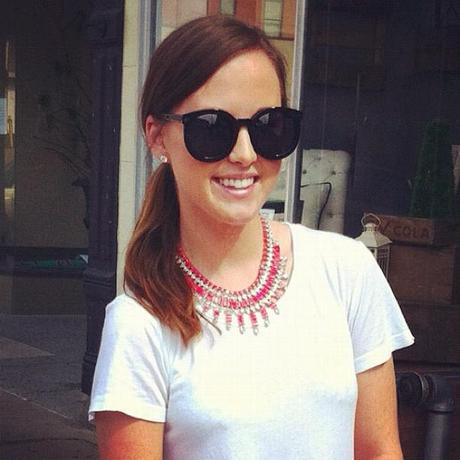 Number One: Clearly this isn't a day that you budgeted enought time for a shower, so dry shampoo is your friend (I swear by this one). Number Two: Go with your gut,
just gravitate towards a go-to outfit and let your style instincts take over.
And finally, rule number three: statement necklaces make everything better. They magically say "Oh hey I put time and effort into this outfit, SideSmile." So it really can be as easy as 1, 2, Statement Necklace.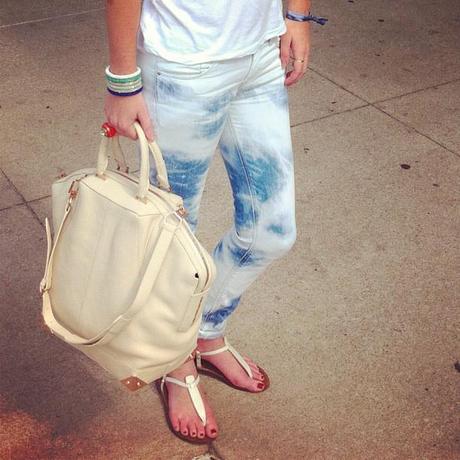 Links to Shop this Look:
T-Shirt: StyleMint. Jeans: Zara (similar). Sandals: Sam Edelman. Bag: Alexander Wang. Sunglasses: Karen Walker. Jewelry: Nordstrom, Sweet Hair Tie, Lily and Laura, Alex Monroe. Necklace: Ann Taylor (last seen here, sold out-get similar here).


PS. The lovely Morgan of Lipstick, Louboutins, and Lemon Drops is featuring me on her blog today! Check it out here.