Yesterday was Easter Sunday and although the Primate and Predator Project research assistants and staff were able to have a short break for brunch together, we had too much exciting work going on to take a whole day off! So what did the PPP team get up to on Easter??
1. Tim was out all day following the samango monkeys and taking data.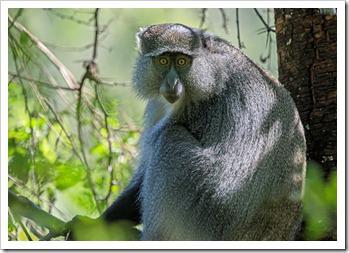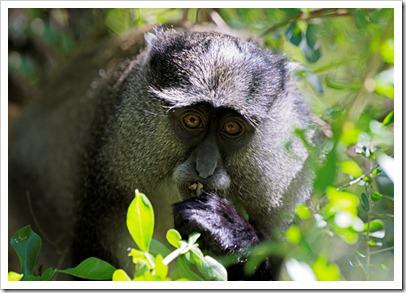 - Samango photos taken by Benny Rebel
2. Katy and Shannon went to Buysdorp, a nearby community, to update the informative display boards which we maintain. Every week Katy posts new camera trap photos and information about animals in the area for the community to see and learn from.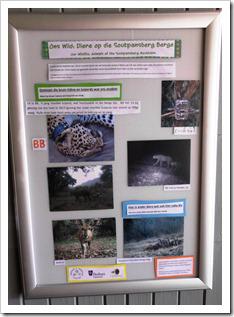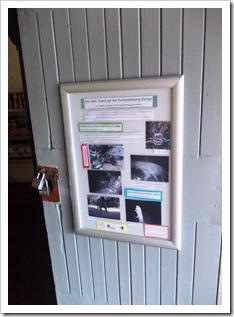 They also checked and changed batteries on one of the camera traps set up for Katy's PhD study on brown hyaenas. The camera took some awesome photos of impalas, but no hyaenas were photographed on that camera station yet!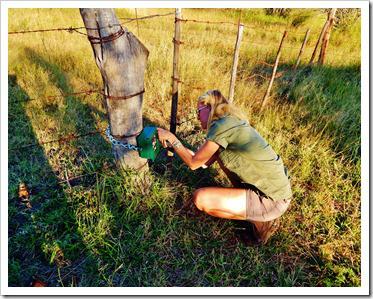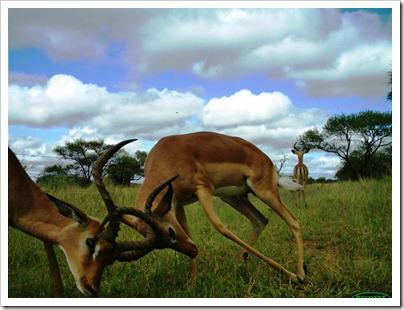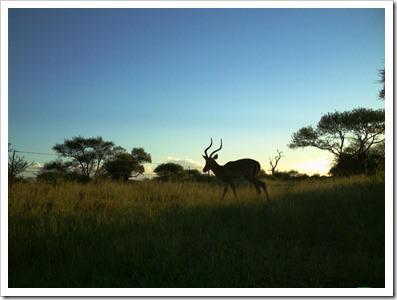 3. Sam, Rebecca and Raphaela went to fix up the very muddy road leading to our leopard traps. When we caught and collared a leopard, O'Malley, on Friday night our vehicle ended up stuck in the mud and we want to prevent that from happening again.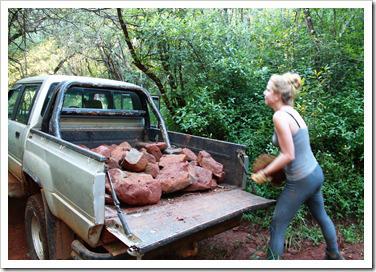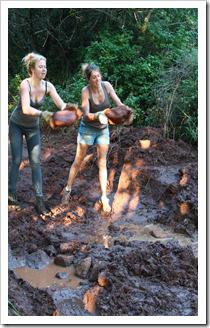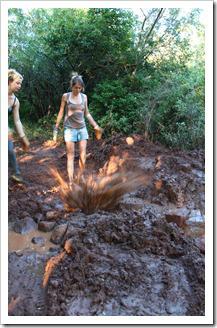 Sam also opened the leopard traps for the night.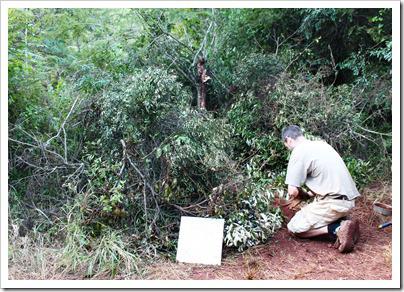 4. Kaja worked on statistics for her project on whether the color red influences behavior in samango monkeys. Sam helped her with this in the office.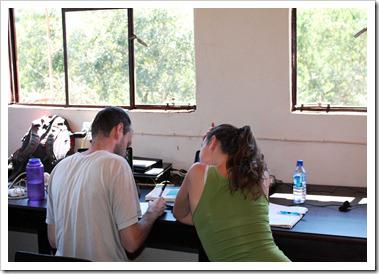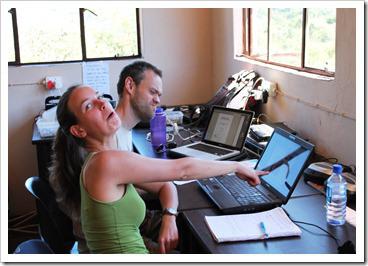 5. The PPP team took a little break to enjoy an Easter brunch together and to do laundry after a long week of field work!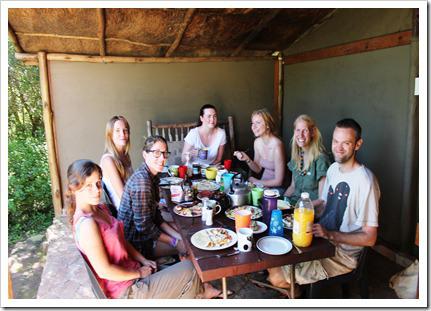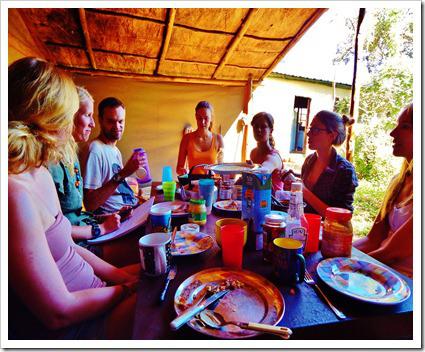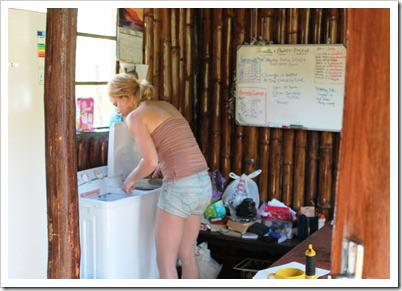 6. Finally at 11 pm last night Katy, Caroline and Raphaela checked the leopard traps and tried to download data from O'Malley's collar. O'Malley had moved away and we weren't able to collect any data. Although we would have liked the GPS information we were happy to see he is patrolling his territory and hunting again after being collared on Friday night.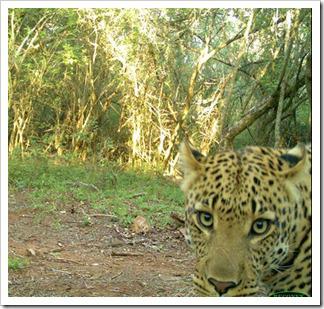 We hope everyone enjoyed a great Easter! We certainly did.