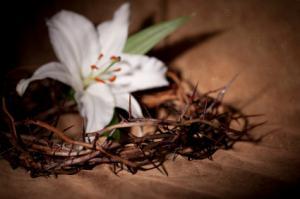 Easter is one of the holiest days of the Christian religion and yet research conducted by The Barna Group in 2010 found that only 42% of Americans could correctly identify the meaning of Easter as the resurrection of Christ.
So what is the significance of Easter today?  Is it a celebration of resurrection or a Spring Holiday?
Most Americans consider Easter to be a religious holiday.   Two out of every three Americans (67%) mention some type of  religious connotation. Barna found responses included describing it as a Christian holiday, a celebration of God or Jesus, a celebration of Passover, a holy day, or a special time for church or worship attendance.
As you would expect, the persons most likely to identify it correctly are evangelicals (93%), attenders of large churches (86%), born again Christians (81%), and weekly churchgoers (77%).  Age is another indicator of understanding of Easter.  Baby Boomers (73%, ages 45 to 63) were among the most likely to describe Easter as a religious holiday for them, compared with two-thirds of Elders (66% of those ages 64-plus) and Busters (66%, ages 26 to 44). The youngest adult generation, Millennials (ages 18 to 25), were the least likely age group to say Easter is a religious holiday (58%), reflecting the increasingly secular mindset of young adults.
Who will be at church this Easter?
It's not surprising that Easter attendance in churches is declining.  While Easter is still the highest attendance day, it seems that the overall population is changing. When you look at the total population, 41% of Americans say they will be attending church and 39% will not.
A recent poll taken by LifeWay Research, a religion data tracking firm in Nashville,  found that among self-identified Christians, just over half said they will attend Easter services this year. Protestants (58 percent) and Catholics (57 percent) are most likely to say they plan to go, followed by 45 percent of nondenominational Christians.
Churches are planning for bigger crowds this weekend.  And, according to Barna,  here are the people most likely to invite you to a service this weekend -  women, parents of young children, evangelicals, Protestants, those who attend small churches (less than 100 adult attenders), and non-white adults.
How we are celebrating – Jelly Beans or Chocolate?
According to the National Retail Federation survey, about eight in 10 adults plan to celebrate Easter this year, spending an average of $145 on candy, decorations, apparel and food.  The holiday is one of the busiest seasons behind Christmas and Thanksgiving.
The survey found much of our Easter spending will go towards food for a family brunch or dinner: 86.9 percent of those celebrating Easter will spend an average of $45.26 on items needed for their holiday meal. As a kickoff to Sping, many are purchasing new spring attire. Nearly half (48.4%) will purchase clothing this Easter, spending an average of $25.91 on bright new outfits for their children and even something new for themselves. And, most of us (90.5%) will stock up on Easter candy, spending an average of $20.66 on jelly beans, chocolate and more. (Read Cadbury eggs here.)