By Susan Duclos
The deadly 7.1 magnitude earthquake that struck the Philippines last week off the island of Bohol created a miles-long rocky wall. According to Maria Isabel Abigania, a geologist at the Philippine Institute of Volcanology and Seismology "Our people have walked five kilometres so far and not found the end of this wall."
She continues on to say "So far we have not gotten any reports of people getting swallowed up in these cracks. The fault runs along a less-populated area."
The photos below the video were taken on October 22, 2013. It 
shows residents standing next to a huge crack creating a rock wall in the village of Anonang, Inabanga town, Bohol province from the earthquake that hit on October 15, 2013.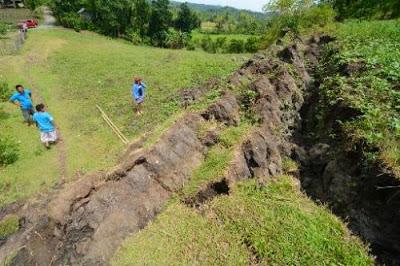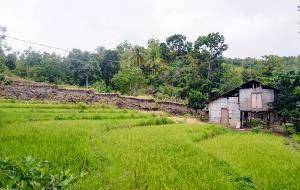 Cross posted at Before It's News