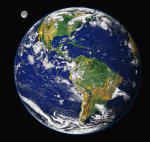 Our Planet
The time of year for us to make a global stand against the impact we are having on climate change is upon us again. At 8:30pm on Saturday 26th March, people in more than 100 different countries will switch off their lights for Earth Hour 2011. However, it is not just households that will go dark, some of the world's major landmarks will turn off their iconic glows in support of this worldwide event.
Earth Hour began in Sydney, Australia in 2007 when 2.2 million people and 2,000 businesses, turned their lights off to make a stand against climate change. By 2008, the event had become a global phenomenon when 50 million people across 35 different countries participated. Earth Hour 2009 then became the world's largest global initiative against climate change, when hundreds of millions of people took part in over 4,000 cities.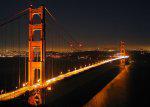 Golden Gate Bridge However, that record was then broken again just a year later, when 128 different countries made their stand and global landmarks across the world, disappeared into darkness on 27th March 2010. Icons such as the Golden Gate Bridge in San Francisco, Rome's Colosseum, the Coca Cola billboard in Times Square and the luxurious Burj Al Arab Hotel in Dubai, switched off their lights as a symbol of hope, for a cause that grows more urgent by the hour.
This year though, we are being encouraged to go beyond the hour, and to think about what else we can do in support of this global effort, once we have turned the lights back on. The thoughts of many will be with those who are still suffering from the effects of the recent earthquake in Japan, as thousands of people are still missing and many others have rationed supplies of water, food and electricity.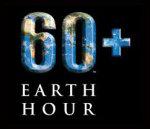 Earth Hour 2011 Earth Hour is a message of hope and a message of action - a time when everyone around the world can think about one thing, our precious planet and what we are doing to it. To learn more about it please visit the Earth Hour website, to see what you can do in support of this year's global initiative.