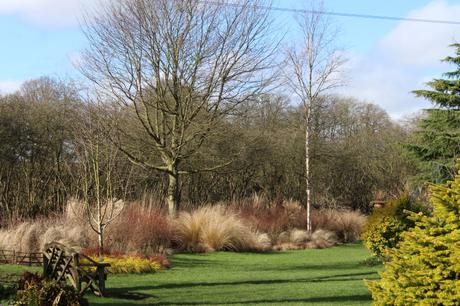 Having had a less than good start to the year I was determined to go on a garden visit to John Massey's garden at Ashwood Nurseries organised through my local HPS group. Not only was it a chance to get some horticultural inspiration and partake of a bit of retail therapy but also catch up with my HPS friends who I hadn't seen since November.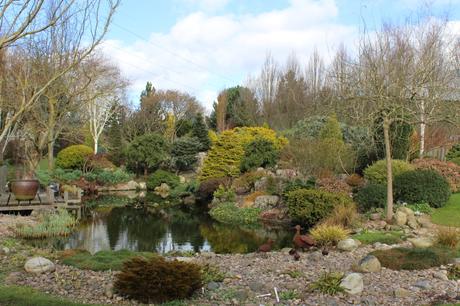 I've been to Ashwoods at this time of year for quite a few years now as my birthday is in early March and to be honest there aren't that many good reliable horticultural destinations to head to. I have also visited John's garden in early Spring before but it was interesting how the difference of a few weeks and milder temperatures provided a different horticultural experience.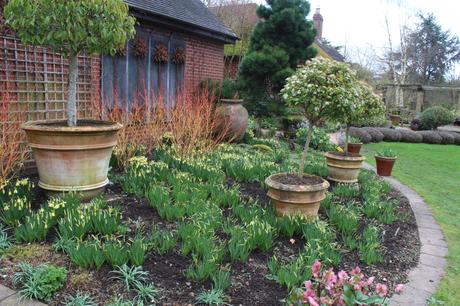 I've included some photos in this post of things that inspired me and/or I learnt from. Firstly, I spoke in my last post about cramming lots of narcissus bulbs in the front garden borders and above is the look I want to achieve. In between the bulbs there are young leaves of rudbeckia, geraniums and other late summer perennials emerging. I also like the idea of the large pots in the border to bring height and structure in the winter.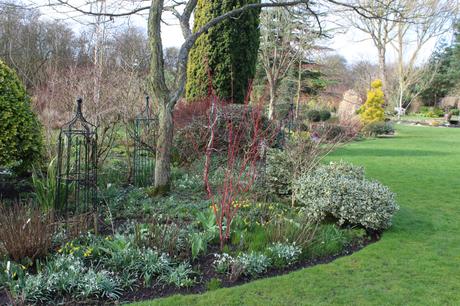 John is keen for the garden to look interesting all year round and quotes Christopher Lloyd who says that a garden that looks good in winter will look great all year round (or words to that effect). This is definitely an approach I agree with and am trying to achieve too.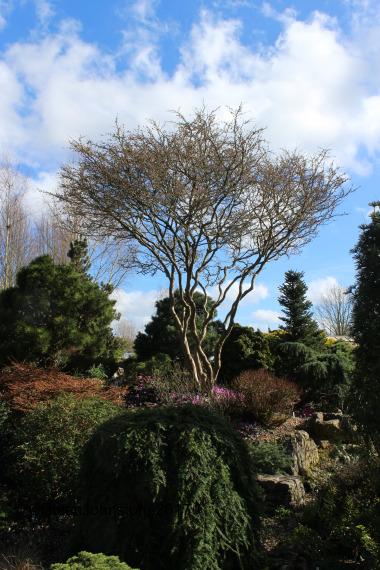 Part of this approach is to prune the shrubs and trees to create strong shapes. John practises an approach to pruning which is essentially crown lifting and thinning the canopy of trees and shrubs so you can see through them. This gives you more space under the tree or shrub for planting. The tree in the above photo is Prunus kojo-no-mai which I also have as a large shrub but I am now thinking I might start removing the lower branches to create a more see through effect.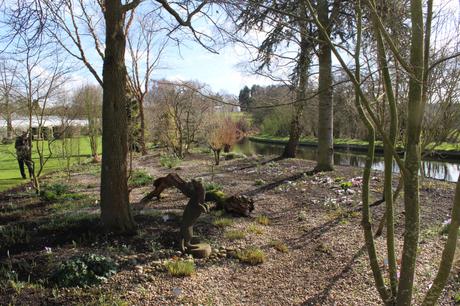 I don't remember this area when I last visited the garden. The focus of this garden is irises - sibirica and ensata. The gravel forms a sort of river through the border into which the run-off rain water from the greenhouses is piped into. The inspiration I am taking from this area is about creating the right growing conditions for plants which is something John strongly advocates. I have heard him speak before about the need to give plants the best drainage possible and this will help the less hardy plants come through the winter as it reduces the risk of them getting waterlogged. In the front of his garden there is a mound of very gravelly soil which is used to grow Southern Hemisphere shrubs and bulbs - another passion of mine. I have already used this approach when rethinking the planting in the Big Border.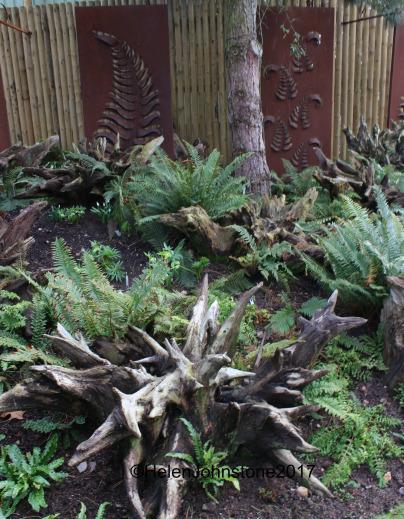 Another passion I share with John is ferns. The fernery above was planted only a few months ago and already looks good. I really like the fern panels on the fencing which remind me of some of the boundary treatments I saw some years back in San Francisco.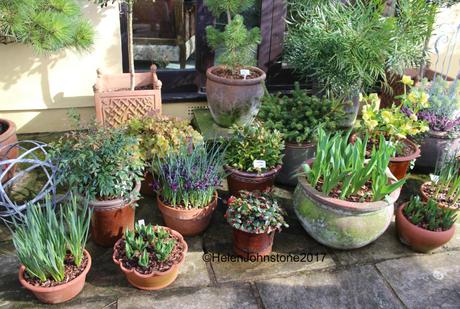 I also liked the pot display. I am getting more interested in creating pot displays particularly pots of one species. I thought these were rather nice as was the display on the patio table...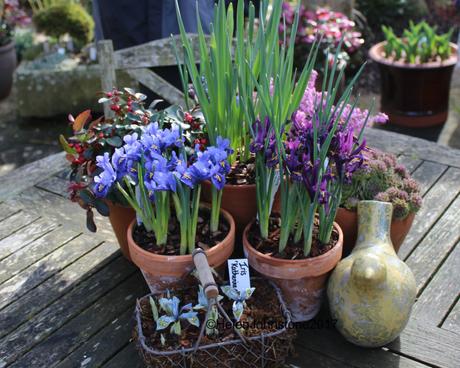 So all in all a very good visit and it was rounded off with a little plant retail therapy and much pondering on the way home and a determination to visit at a different time of year to see how the borders fill out.