// EAR BUDS // 10 FAVORITE SONGS WEEK OF 3.3.17 //
featuring :: BNQT, Sunset, Simen Mitlid, Tim McGraw & Faith Hill, The Districts, The Mountain Goats, Matt Epp & Faouzia, Louie Louie, Maria Taylor & The Crossing feat. Caroline Shaw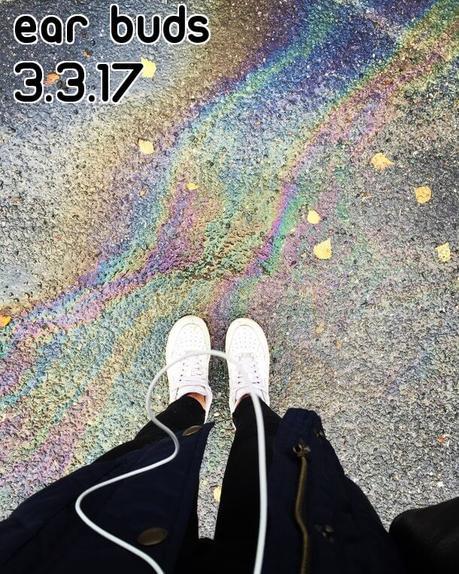 HERE ARE THE 10 SONGS IN HEAVIEST ROTATION THIS WEEK AT VENTIPOP:
---
1
BNQT :: "Restart" :: @bnqtband :: New Album BNQT Volume 1 out 4.28.17
This track is the first taste from BNQT — pronounced Banquet — a collaborative project led by Midlake's Eric Pulido and including vocal efforts from Ben Bridwell of Band Of Horses, Alex Kapranos of Franz Ferdinand, Fran Healy of Travis, and Jason Lytle of Grandaddy. Midlake players McKenzie Smith (drums), Joey McClellan (guitar), and Jesse Chandler (keys) round out the band.
BNQT's debut album, the 10-track Vol. 1is out April 28 via Bella Union/Dualtone.
---
2
Sunset :: "Maybe We've Got It" :: @snstmusic :: New Album Turn Out The Lights due 4.7.17 (preorder here)
Braid guitarist and vocalist Chris Broach and the Firebird Band's Steve Znavor have teamed up to form Sunset. "Maybe We've Got It" is the premiere track from their upcoming debut album Turn Out The Lights. Broach formed the Firebird Band in the '90s following one of Braid's breakups, and after some focus on the band Life at Sea, he and Znavor are embarking to their latest project: Sunset. The newest track, "Maybe We've Got It," features what Broach describes as "cool animations" and a mix of people - including Braid vocalist Bob Nanna - to fulfill the song's purpose of pursuing what you love.
---
3
Simen Mitlid :: "I Don't Care" :: @Simitlid :: Official Site
Straight outta Oslo, Norway comes Simen Mitlid's latest single "I Don't Care". Debut album due later this year.
---
4
Tim McGraw & Faith Hill :: "Keep Your Eyes On Me" :: @TheTimMcGraw :: @FaithHill ::
Music from The Shack Motion Picture Soundtrack.
---
5
The Districts :: "Ordinary Day" :: @TheDistrictsPa :: New Album Accidents and Pretty Girls out now
In September 2012, a high-school rock band from Lititz, Pennsylvania, called The Districts took to the stage at World Cafe Live in Wilmington, Delaware, as part of a local battle of the bands competition. The band took first place in the competition, and John Vettese, editor of WXPN's local music website The Key, described their set...Click here to read full story about the band on NPR.
---
6
The Mountain Goats :: "Andrew Eldritch is Moving Back To Leeds" :: @mountain_goats :: New Album Goths out 5.19.17
Goths, The Mountain Goats' 16th studio album, will be released in May, but they've released the first single early, "Andrew Eldritch is Moving Back To Leeds". Here's band member, John Darnielle commenting on the track:
"This song began its life on a 1973 Guild while I was at the beach a couple of summers back; I wrote the first verse and the chorus and then I put it away. In the darkness of my desk-drawer it gathered strength and plotted its return to the surface. I revisited it after I'd decided to not have any guitars on the next album, and finished writing it on the piano, which accounts for the mild McCartneyisms of the changes in the bridge, which are things I can't really do on a guitar. In the lyric, I imagine one of my teenage heroes, Andrew Eldritch, returning to the town where the band worked and played when they were young. His friends give him a hard time about ending up back where he started, but not because they're mad: it's good to see an old friend wearing the marks of time on his hands and face like well-loved tattoos. So shall it be in these times: your sons and your daughters will prophesy, your old men will dream dreams, your young men will see visions, and Andrew Eldritch, whose music has reached spirits in every corner of the globe, will move back to Leeds."
---
7
Matt Epp & Faouzia :: "The Sound" :: @matteppmusic :: @faouziaofficial 
Mentor Matt Epp and Young Performer Faouzia collaborated on a new song "The Sound".
Every year the Winnipeg Folk Festival presents the Stingray Young Performers Program during the weekend of the festival. Budding musicians from across Canada and the U.S. spend the first day with mentors, chosen from the festival line up, writing and working on their songs and on the second day the participants perform for the festival audience at the Shady Grove stage.
During the 2016 festival, Winnipeg-based musician Matt Epp accepted the offer to be a mentor. "I've always had a special interest in discovering new artists and seeing the advancement of the next line of songwriters and performers," said Epp.
Epp didn't know he'd find a new collaboration when he met 16-year-old singer/songwriter, Faouzia who was taking part in the program looking to hone her skills. Faouzia was born in Morocco and raised in the rural town of Carman, Manitoba.
"I got to sit down and hear everyone share their stories and hear them play their songs which only made me realize how rich and diverse the musical world is," said Faouzia. "I also learned a lot more about the business side of the music industry and I got to hear agents speak about how to contact those that will get you further in your career and strategies to do so as well."
---
8
Louie Louie :: "I Wanna Dance With You" :: Facebook Page :: New Album Friend of a Stranger out now
Mod-wop quartet Louie Louie released their Friend of a Stranger LP last month, their debut effort. This Philly based band blasts listeners with classic Phil Spector-era guitar riffs juxtaposed to Emily Robb's staccato vocals. It's that play between "cute" arrangements and accents and punk-influenced delivery that makes Louie Louie songs so catchy. I swear this is a new song.
---
9
Maria Taylor :: "Home" :: @maria_taylor :: New Album In The Next Life out now
Maria Taylor is probably still best known as one-half of Azure Ray, but as a solo artist, she has released a string of reliably great solo albums. Like much of the rest of her discography, "In The Next Life" is a compact, endearing set of songs that gain more depth with repetition. It may often be on the quiet side, but this album resonates.
---
10
The Crossing feat. Caroline Shaw :: "To the Hands: No. 6. I Will Hold You" :: @caroshawmusic :: New Album Seven Responses out now
The concept of The Crossing's latest offering, Seven Responses, sounds creepy to many modern people. In 1680, the great Baroque composer Dietrich Buxtehude composed seven cantatas addressed to the parts of Christ's body that were centers of pain during the crucifixion. The Crossing's conductor, Donald Nally, commissioned seven responses to Buxtehude's cantatas, by seven different composers. Each composer took a different body part, starting with the feet and moving through the knees and side to the face.
Caroline Shaw, the Pulitzer-winning composer, singer and violinist, closes the suite with "i will hold you," a movement of beauty and solace, stillness and swells of interlocking choral parts, all propelled by softly plucked strings.
Near the end, she quotes Buxtehude's tender refrain, "In media manuum tuarum" (In your hands). With the words "I will hold you" repeating, the song acts as musical balm for suffering. If we're in pain, no matter whom we are or what our religious convictions might be, we all need to be held tightly.
"They could be the words of Christ," Shaw writes in the booklet notes, "or of a parent or friend or lover, or even a nation."
---
Thanks for listening. If you like this playlist and want to support it, please follow us on Twitter or Spotify or tell a friend about Ventipop.
---
3.3.17 MUSIC RELEASES
Bleached, Grandaddy, Jenn Grant, Tim Kasher, Ed Sheeran, Minus the Bear, Rationale, Nadia Reid, Sleaford Mods, Temples, Collin Hay, Holly Macve, Methyl Ethyl, Venn, Moonshine Bandits & Why?
EAR BUDS :: 10 SONGS WE LOVE THIS WEEK :: 3.3.17~ FIN.
-xxx-
---