EAR BUDS // 10 FAVORITE SONGS WEEK OF 3.17.17
Featuring :: First Aid Kit, Fink, Rose Cousins, Parker Millsap & Sarah Jarosz, Wilderado, Mosa Wild, Shelby Earl, Matthew Logan Vasquez, Kristoff Waltz & Milo Greene.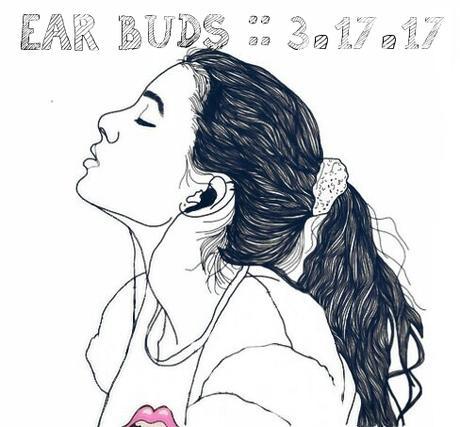 ---
JOIN THE CULT OF MUSIC, BOOKS & COFFEE
Email Address
*
"With the right music you either forget everything or you remember everything."
---
HERE ARE THE 10 SONGS ON SHUFFLE/REPEAT AT THE INTERNATIONAL VENTIPOP HEADQUARTERS
1
Trivial Pursuit: Love the sound of this Nashville, TN band...who may or may not still be a band per their cryptic Twitter feed. Give 'em some love maybe we can save music one band at a time.
---
2
Milo Greene :: "I'll Wait" :: @MiloGreene :: New New EP Never Ender out now
Trivial Pursuit: This LA Based Indie outfit recently spent five years on the road touring. That's dedication, Holmes.
---
3
First Aid Kit :: "You Are The Problem Here" :: 
[NSFW :: EXPLICIT LANGUAGE]
Trivial Pursuit: Sisters from Stockholm...were inspired to start singing after watching the movie "O Brother Where Art Thou".
---
4
Matthew Logan Vasquez  :: "Red Fish" :: @mlvsolicitor
Trivial Pursuit: This guy is on tour across the USA right now. Go see him.
---
5
Rose Cousins :: "White Flag" :: @rosecousins :: New Album Natural Conclusion out now
Trivial Pursuit: Rose Cousins lives in Halifax Nova Scotia. She's won the Canadian Folk Music Award for Contemporary Singer of the Year and a Juno Award. She's a big fan of musical collaboration and took a break from touring to work with numerous musicians while making her newest record, Natural Conclusion, which was produced by Joe Henry.
---
---
6
Parker Millsap & Sarah Jarosz :: "The Glory Of Love" :: @parkermillsap :: @sarahjarosz :: 2 Song EP Luck Mansion Sessions Out Now
Trivial Pursuit: The two artists didn't know each other until about this time last year. They shared a producer and a respect for one another's music. She sang on his last record. They decided to do a little project together and this is one half of the 2-Song mini EP Luck Mansion Sessions.
---
7
Shelby Earl :: "The Man Who Made Himself A Name" :: @ShelbyEarl :: New Album The Man Who Made Himself A Name out Now
Seattle songstress, Shelby Earl "writes for those of us who have been through a few things." - NPR
---
8
Mosa Wild :: "Smoke" :: @mosawild
Trivial Pursuit: "I've got to get somewhere, get somewhere soon," singer Jim Rubaduka laments on the track "Smoke". This is Mosa WIld's debut single. Hailing out of Ashford, Kent; we expect they'll be getting to their "somewhere" sooner rather than later.
---
---
9
Fink :: "Boneyard" :: @Finkmusic :: New Album Fink's Sunday Night Blues Club, Vol. I out now
Trivial Pursuit: Fink, aka Fin Greenall, was born in Cornwall England now living in Berlin. He worked with Amy Winehouse early in her career. Growing up, his dad used to say, "Everything in this house is owned by everybody - apart from that." His dad was pointing at his old Martin acoustic guitar. "That...you aren't allowed to touch."
On working with Winehouse, "The songs were there, her voice was there, and she was genuinely who she was, and that was obvious even at 17. She was a no compromise, full-on artist. It was just awesome to work with her."
---
10
Wilderado :: "Now That I'M Older" :: @WILDERADO
Trivial Pursuit: LA Quartet who recently were cut off from more alcohol on a flight. They are also big fans of the #8 song featured here, "Smoke" by Mosa Wild.
---
3.17.17 MUSIC RELEASES
CONOR OBERST, DEPECHE MODE, SPOON, REGINA SPEKTOR, PULLED APART BY HORSES, REAL ESTATE, FRANCES, ADULT., THE COUSINS, Vera Lynn & SORORITY NOISE
---
EAR BUDS :: 10 SONGS WE LOVE THIS WEEK :: 3.17.17~ FIN.
-xxx-